When most people think of classic cars, they think of the beloved models from well-known automakers like Ford, Chevrolet, and Cadillac. But there are many types of classic cars, each with their own unique appeal. Washington is a great place to do it if you're interested in buying a classic car.
Several classic auto auctions are held in the state annually, and you can find some amazing deals on beautiful vehicles. Keep reading if you plan to use classic auto auctions or any other method in Washington to buy a classic car.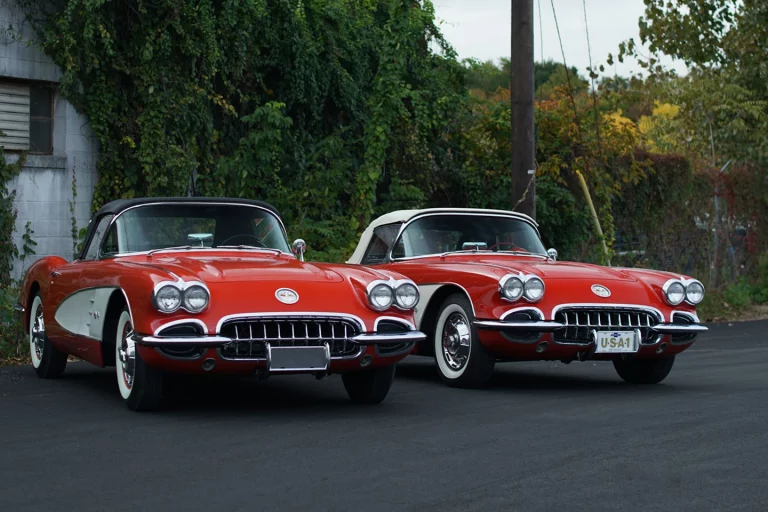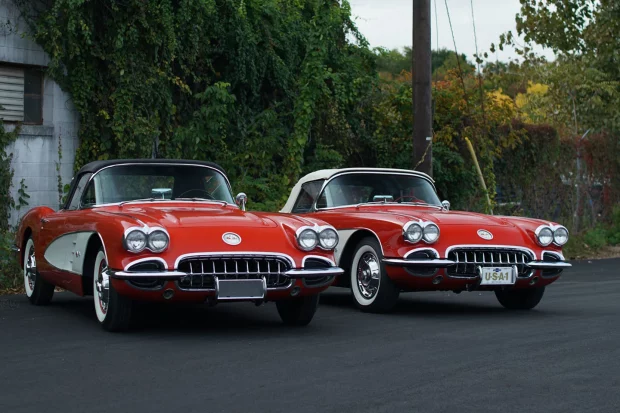 When is a Car Considered a Classic in Washington?
If a car is at least 30 years old, has current vehicle registration, can operate on the highway, and has been owned as a collector vehicle in Washington state, it can be registered as a classic.
If you're unsure whether your use for the classic car falls into one of these categories, consider the following: will you be showcasing the vehicle at auto shows, parade displays, special excursions, and antique car club meetings?
Remember, even if your car is registered as a classic in Washington, some insurers might not consider it eligible for classic insurance. Every company has different requirements for what they deem a "classic," so check that your vehicle meets those unique standards before moving forward with any insurer.
How to Buy at a Classic Auto Auction in Washington
Purchasing classic cars at classic auto auctions in Washington is an exciting way to find your dream car. Auctions are held throughout the year, and you'll have the chance to bid on classic vehicles from all makes and models.
Before attending a classic auto auction, make sure to do your research. First, look into the car's values to know what a fair price is for the vehicle. You can also use classic car appraisers and car dealerships in Washington to help determine the value of classic cars you are interested in.
Once you've researched, it's time to attend a classic auto auction! Make sure you have a budget set and bring enough money for the car, a cashier's check, or another form of payment if you plan to buy a classic car at the auction. You'll also need a proper ID, and be prepared to sign a contract in case you're the winning bidder.
Other Ways to Buy Classic Cars in Washington
If in-person classic car auctions aren't your thing, there are plenty of other ways to buy classic cars in Washington. You can find classic vehicles for sale through classic car dealerships, classified ads, online marketplaces, and more.
Before committing to a purchase, inspect the classic vehicle thoroughly. Look for any signs of damage, repairs, or rust. Next, ask the owner to provide all the necessary documentation, such as registration and title paperwork. You may want to have a certified classic car mechanic inspect the vehicle for any potential mechanical issues or defects before you make an offer.
If you're purchasing classic cars from private sellers in Washington, be aware of important laws and regulations that protect owners. Washington has its own classic car laws and registration requirements, so make sure you understand them before signing any paperwork.
SCA Auto Auctions
At SCA Auto Auctions, they understand that classic car auctions are about more than just cars. They're about offering a great selection of salvage vehicles, including cars, trucks, and SUVs, along with complete details, so you know what you're bidding on. If saving money is important to you when buying a car, then SCA Auto Auctions should be your go-to source! Visit their website today to learn more and see our current inventory of available vehicles.
Bellingham Public Auto Auction
Bellingham Public Auto Auction in Washington is the perfect place to find your next classic car investment. With a wide selection of vintage vehicles and rare, unique collector cars on offer each month, as well as auctions for heavy equipment, ATVs, and commercial vehicles, you're sure to find something special.
McCormick's Classic Car Auctions
Are you looking for a rare classic car? McCormick's Classic Car Auctions is one of the largest classic car auctions in the United States, with semiannual auctions at their company headquarters in Palm Springs, California. They have a wide selection of vintage and collector vehicles from around the world, as well as classic car parts and accessories.
Classic Car Buying in Washington
Classic car auctions are a great way to find the classic car of your dreams. They offer a wide selection of vehicles from all makes and models, and you can bid on classic cars in excellent condition.
Make sure you research classic car values before attending an auction and bring enough money for the car if you're the winning bidder. We hope this information helps you in your future search, and most importantly, happy bidding!