We are sure that you already know Bio-Oil oil, either because you have used it yourself at some time or because a friend has told you (very well) about it. And it is that it is one of the most used oils because it hydrates the skin and reduces scars and blemishes. Well, now Bio-Oil has launched a new version that we are sure you will love as much or more than the original because it is formulated entirely with ingredients of plant origin in an exclusive blend of botanical oils, vitamins, essential oils, and plant extracts. Stick with its name: Bio-Oil Skin Care Oil (Natural).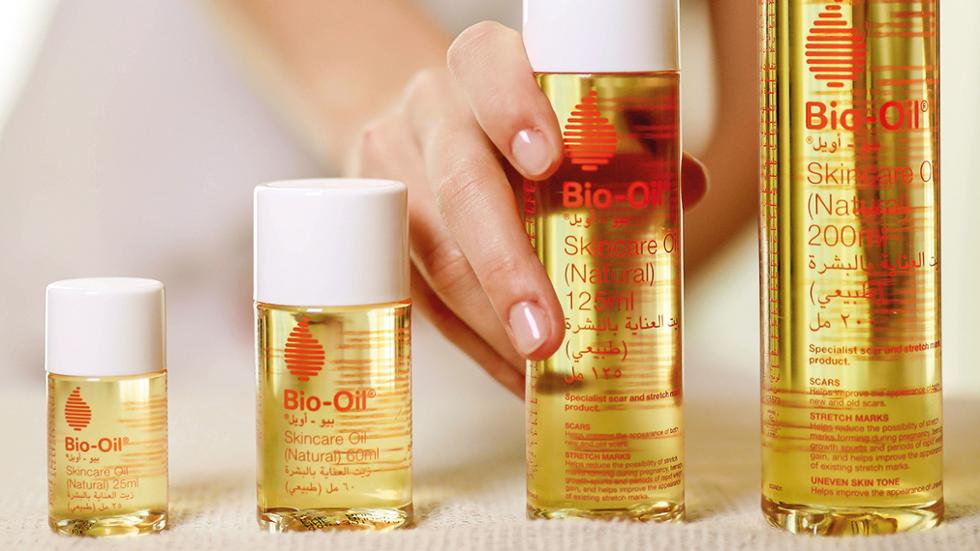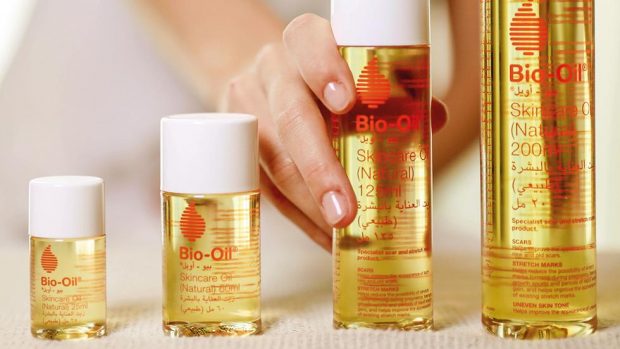 EVERYTHING YOU FIND IN BIO-OIL OIL FOR SKINCARE (NATURAL)
Three base oils

: Soybean, sunflower, and safflower, high in fatty acids for the skin and absorbed very quickly.

Four specialized oils

: Antioxidant and anti-inflammatory 

pomegranate oil,

 ideal for preventing stretch marks. 

Inca Inchi oil

improves elasticity, hydration, and smoothness.

Jojoba oil

 repairing and anti-inflammatory, ideal even for oily and acne-prone skin. And finally, 

chia oil

 rich in Omega 3 fatty acids essential to fight against the negative action of free radicals on the skin.

Two vitamin oils

: 

Wheat germ oil

, with a high concentration of Vitamin E, a powerful skin repairer, and 

rosehip oil

, rich in Vitamin A that reduces the appearance of scars and wrinkles and improves the overall condition and appearance of the skin.

Five essential oils and plant extracts

: Essential oils have unique properties and characteristics as they bring together the greatest amount of phytochemicals from the plant, fruit, or flower. The new formula of Bio-Oil Oil for skincare (Natural) includes

chamomile, lavender, rosemary, calendula, and patchouli

 in precise percentages to get the best of each one and give the skin a revitalizing and catalytic power.
HOW TO USE IT?
The botanical oils have been closely linked with healing and beautifying the skin from the earliest civilizations, and it is not uncommon to understand why, because they respond to the three basic demands of the skin: hydration, nutrition, and protection.
You can use Bio-Oil Oil for skincare (Natural) at any time of the day, morning and night. And although you surely know its results in stretch marks and scars, they will also help you to reduce spots and fight against premature aging of the skin.
Stretch marks. 

Helps prevent them

 during pregnancy, adolescence, weight gain, etc., and improves the appearance of existing ones.

Scars 

Improve their appearance

, both new and existing.

Stains. 

Reduces the appearance of

 new and old pigmentation marks and spots.

Anti-aging.

Moisturizes nourishes, softens, and tones

 the skin of the entire body: a true food for the tissues of the face and body.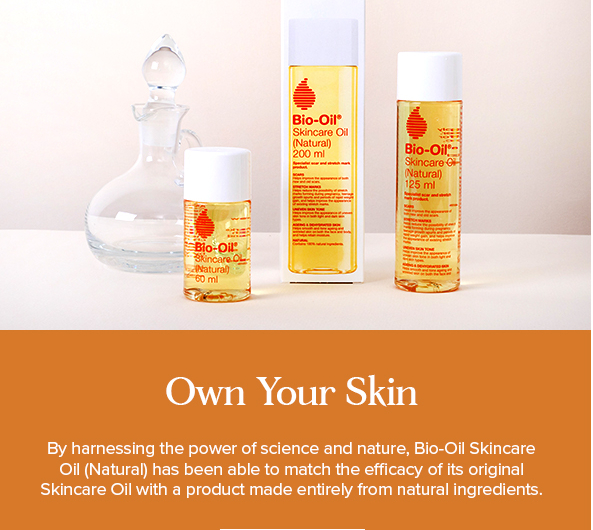 PROVEN RESULTS
And the results speak for themselves as Bio-Oil Skin Care Oil (Natural) has been tested by clinical studies that affirm its efficacy:
97% improvement in the appearance of stretch marks

 after 8 weeks of use.

100% improvement in the appearance of scars

 after 8 weeks of use.

61% improvement in the appearance of blemishes

 after 16 weeks of use.
We are convinced that it will become the next essential for your skin!