When you're just starting to work out for the first time, it's perfectly fine to grab any old t-shirt and sweatpants you have lying around and get to work! But if you've been working out for a while now and you're seeking some ways to improve your performance, investing in some functional workout gear can help you achieve your fitness goals. With so many brands promising improved fitness performance from their gear, we've curated a list of the best workout gear to fuel all your favorite exercises!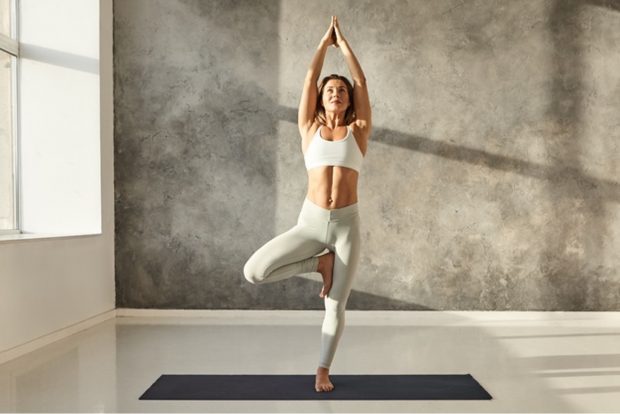 1. Leggings with matching sports bras
Lovers of yoga and pilates need to invest in some good-quality, fun-loving leggings & sports bra sets. You may not realize it, but working out in a set of clothes that is actually made for flexibility will make all the difference to your workout. Online retailer, Shein has their fair share of fun activewear which is perfect for your daily yoga routine. From camo prints to marble tie dye, there's something for everyone's aesthetic here. With this Shein coupon code, you can score your own set at an amazing discounted price.
2. Bold, water-proof windbreakers
Retro fashion is back in style and with it the return of windbreakers in bold colors and extravagant patterns. This old school pick is about more than just looks, it's the perfect functional piece of clothing for anyone that loves outdoor sports such as cycling. Windbreakers live up to their name – they provide you with a barrier against the wind and many are designed to be completely waterproof. Check out the Columbia Flash Forward Lined Windbreaker, it's waterproof and lined with a comfortable fleece fabric to keep you both dry and warm. Pair your windbreaker with a pair of fitness leggings or running pants and you'll have an outfit that allows you freedom of movement while still protecting you from all the elements.
3. Merino wool garments
Hikers and outdoor runners have long known the benefits of merino wool workout gear. Wool might seem like an odd pick for the blistering summer heat but most wool workout clothing is designed to keep your body cool and temperature regulated by wicking moisture away from your body. If you're not ready to face the heat in a complete head-to-toe wool ensemble, try investing in just one wool piece like Icebreaker's Cool-Lite Merino Momentum sweater or Stance's merino wool hiking socks. The price tags can be hefty, we are talking about highly-prized Merino wool after all, but it's worth it for such highly functional gear.
4. Loungewear hoodie & sweatpants sets
Recovery and stretch days are just as important as any intense workout. In fact, stretching helps keep muscles strong and healthy! For your recovery days, choose a loungewear set that can easily double as activewear. A loungewear/activewear set is great for stretching, brisk walking, yoga or light weight-lifting. Be sure to choose pieces that are comfortable and form fitting; any fabric that is too loose could cause you to slip or lose your balance. Nike is currently selling the coolest sets of tie-dye loungewear called the Nike Dri-FIT Get Fit collection. We weren't kidding when we said everything retro is making a comeback! Don't let the fun tie-dye pattern fool you, this set is made of comfortable, warm fleece with sweat-wicking properties making it both cool and functional.
5. Crossbody Bag
Every athlete knows the struggle of trying to find a place to keep their stuff while working out. That's why a crossbody bag is essential for any athlete, but especially runners. When you're out for a run you're often wearing a pocket-less outfit. Throwing on a crossbody bag gives you the perfect, hands-free spot to stash your stuff while you're running. A crossbody bag is versatile enough that you can throw on a pair of jeans and a sweater after your workout and still look good. Choose something like the Adidas Essential Crossbody Bag that has lots of tight pockets to store your phone and keys so that they don't rattle around while you're on the go.