Cowboy boots are for more than just movies. Many people wear cowboy boots every day as part of their work and leisure outfits. You can build an outfit that incorporates cowboy boots for practically any occasion — the key is to find what to pair it with so that it all works well together. Here is a look at the best outfits for cowboy boots. 
Jeans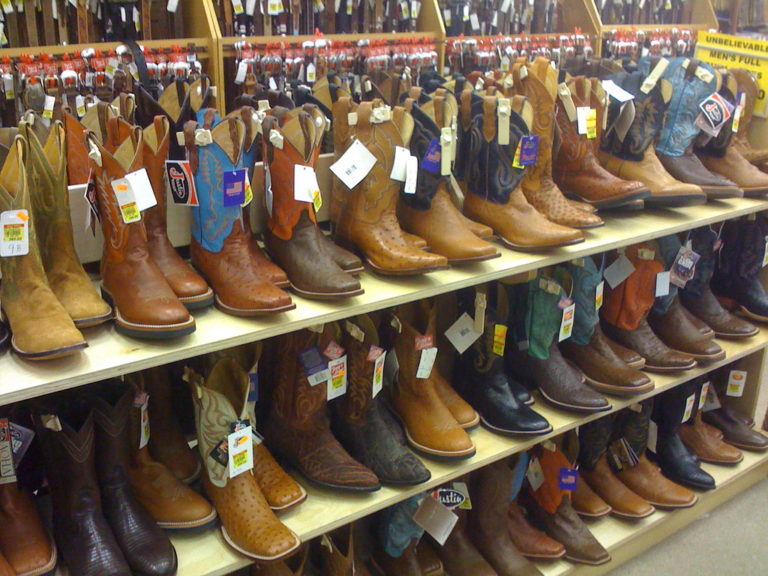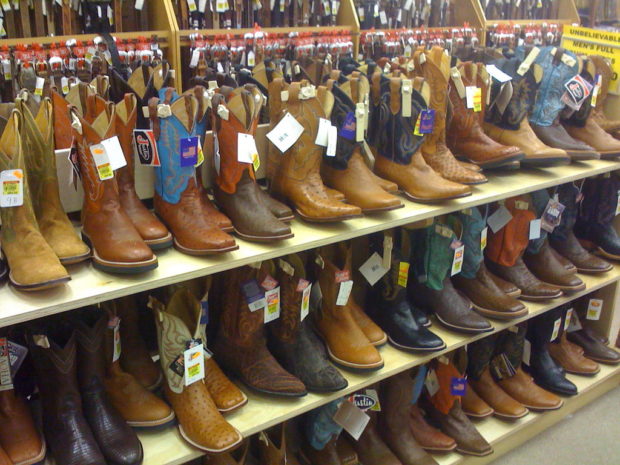 Image via Flickr by Wesley Fryer 
Most people think of jeans when they think of cowboy boots and for good reasons. The two are practically synonymous with each other, and you can build an outfit around both for any occasion. The key is finding the right kind of boots and jeans. For example, you can wear jeans and cowboy boots to formal events if you pick dark-washed monotone jeans and rich leather boots. You can also make a leisure outfit with bell-bottom jeans and casual boots. If you can find a pair of jeans for the occasion, then finding a matching pair of boots is pretty easy since there are so many options available. 
Summer Dresses
Summer dresses work well with cowboy boots because they add a visual contrast between how they fit. Summer dresses are usually brightly colored and loose-fitting. Cowboy boots tend to have a more neutral or earthy color palette and have a tighter fit. The right combination of a dress and cowboy boots can show off your legs or serve as formal wear for outdoor summer events. 
Slacks
Another way to wear cowboy boots is with slacks. Many cowboys choose slacks or similar styles over jeans for hotter, drier areas. Combining slacks and boots creates a more refined look. It is a common look in less formal riding sports too. Try to pick boots that pair well with your slacks. Darker slacks work well with lighter boots, while lighter slacks are complemented by darker boots. 
Shorts
Cowboy boots always go well with shorts. Jean shorts, in particular, are a great choice for boots. However, you can use just about any kind of shorts with your boots. Low-cut cowboy boots and shorts are a great choice for summer months in hot places. You can also create a party or date night outfit with tall boots and shorts that show off your legs. The key is to pick a pair of boots and shorts that leave a good amount of your legs exposed. A good rule to go by is half of your calf — have your boots hit midcalf to visually extend the length of your legs.
Cool Weather Gear
More than anything else, boots maintain their functionality as a durable all-weather option. That means that you can't go wrong with boots in cool weather. A light pair of pants paired with a pair of tall boots help you stay warm without being too thick or bulky. Plus, the boots give you better protection against cool walking surfaces. 
Cowboy boots can help you make a fun outfit if you pair it with the right options. There are plenty of styles to choose from, so experiment until you find the right one.