Gifts take centre stage on Christmas Eve, Christmas, and Three Kings Day. On those days, there is a lot of excitement and enthusiasm in the homes, especially if there are kids. Nothing gets children giddier than seeing the Christmas tree covered in presents. Both the adults in the house and the children are experiencing something special.
One thing to consider can be how the presents are presented. Not only to capture pictures but also to create a festive atmosphere where illusion rules, we must appreciate the method to arrange them and display them to others. And you, how do you often give gifts so they make a splash?
CREATE A ROOM WITH CHRISTMAS GIFT
The least important factor is the gift's size or cost. The most crucial thing is to personalize every aspect and keep loved ones in mind. Therefore, consideration should be given to the type of packaging used and how the presents are presented in addition to the substance. It's crucial to prepare the gifts far in advance so that you don't have to rush and may put them on the tree when you think it's right. Additionally, the prepared gifts make lovely Christmas decorations for the room or hallway.
WHERE DO I PUT THE GIFTS?
Whether you set them under the tree, on the living room sofas, or on top of the dining room table, it doesn't matter; what matters is that the area is covered with Christmas decorations. Pine cones and Christmas tree balls are appropriate in this situation.
IN SOCKS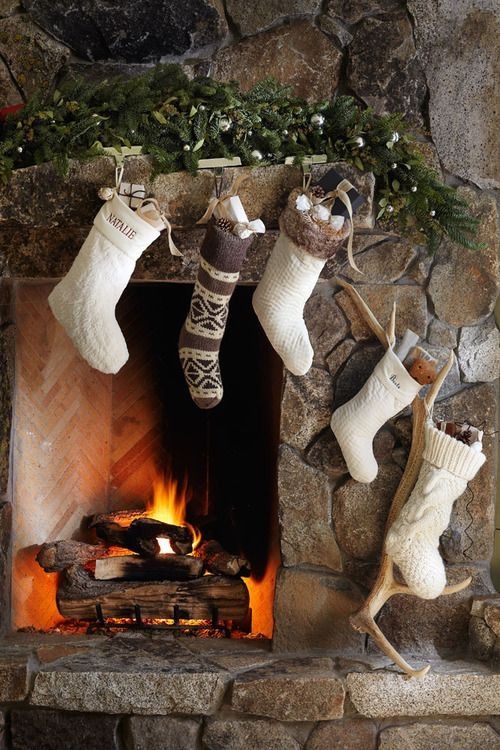 Provide Santa Claus and the Three Wise Men with a comfortable, well-lit area where they may comfortably drop their gifts and some food to help them refuel.
DON'T FORGET THE CHARCOAL BAGS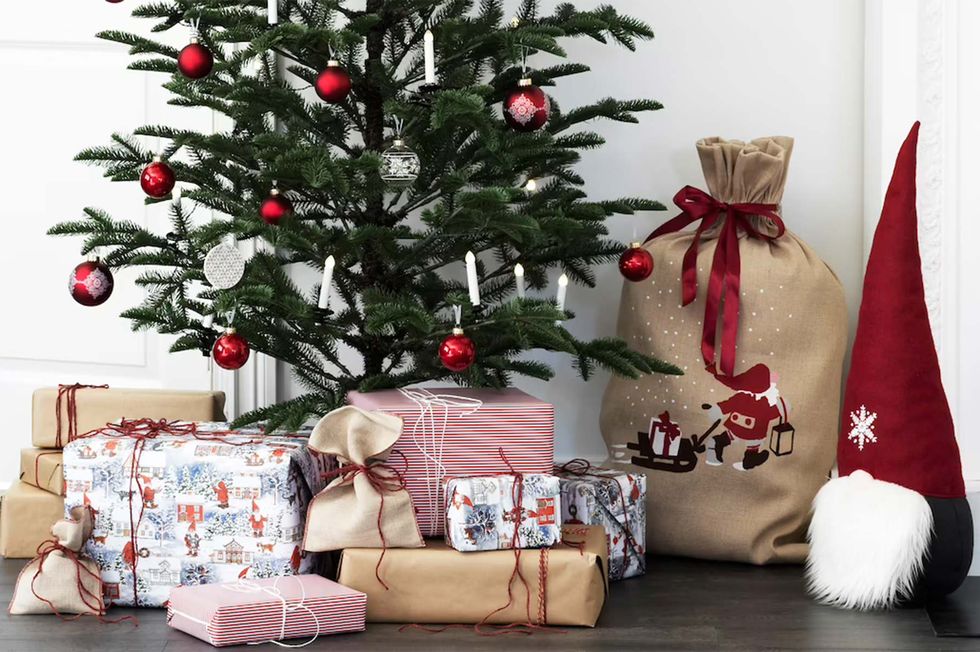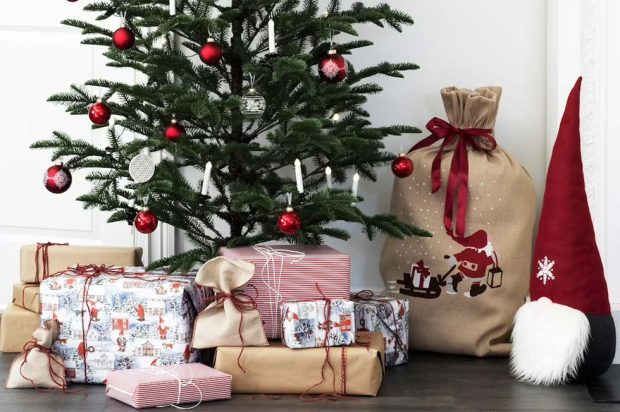 In actuality, the coal will be amusing and a convenient method to eat sweets. Of course, purchase charcoal and package it to make it more aesthetically pleasing and useable for Christmas tree decorations.
MAGIC CONTAINERS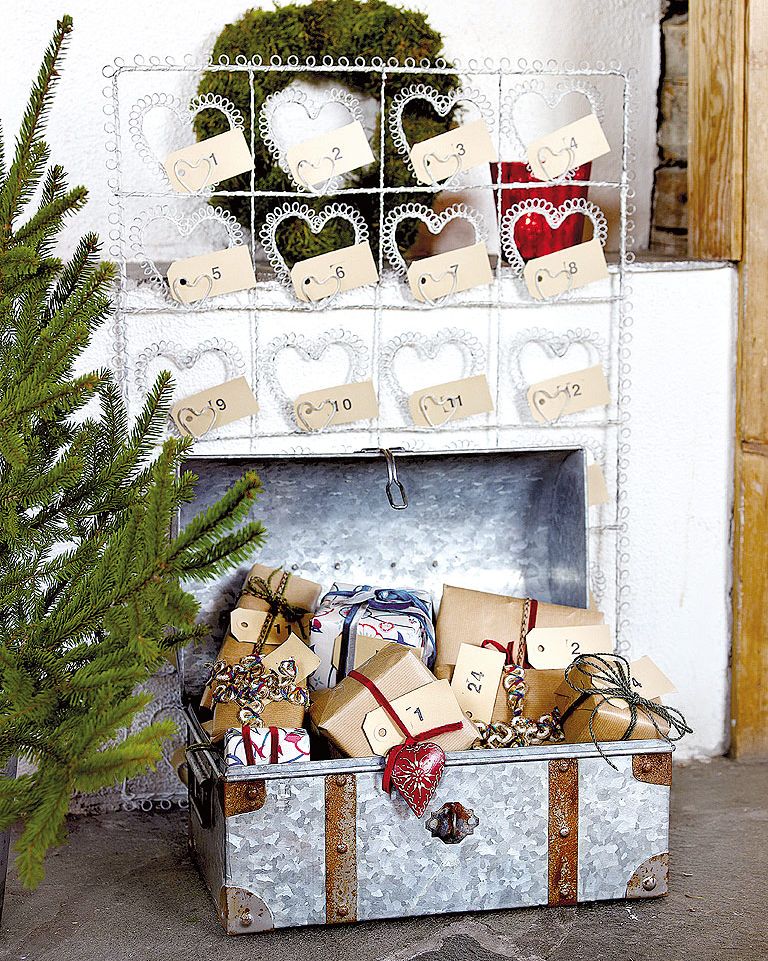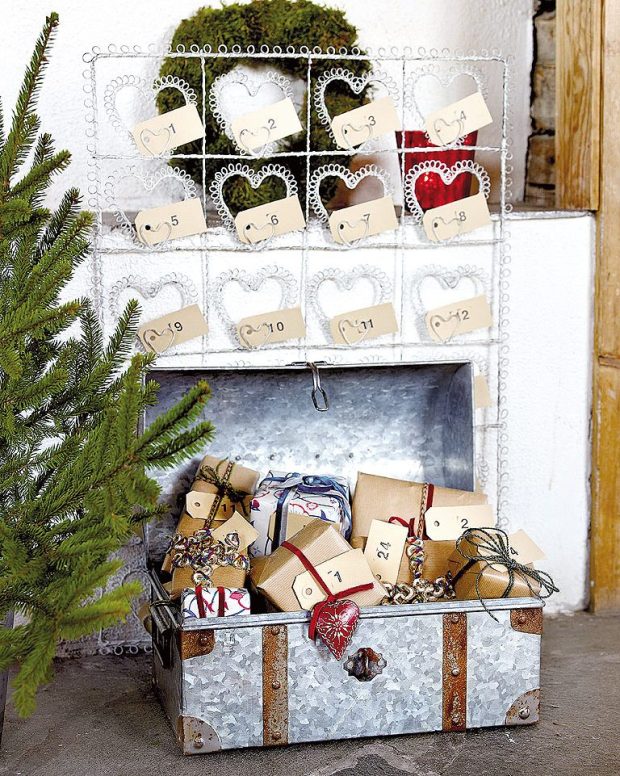 It could be preferable to place a chest or suitcase to facilitate their work if there are many of you at home or, more simply, if Santa Claus and the Three Wise Men are likely to be kind. The unknown!
THE TRADITIONAL, AROUND THE TREE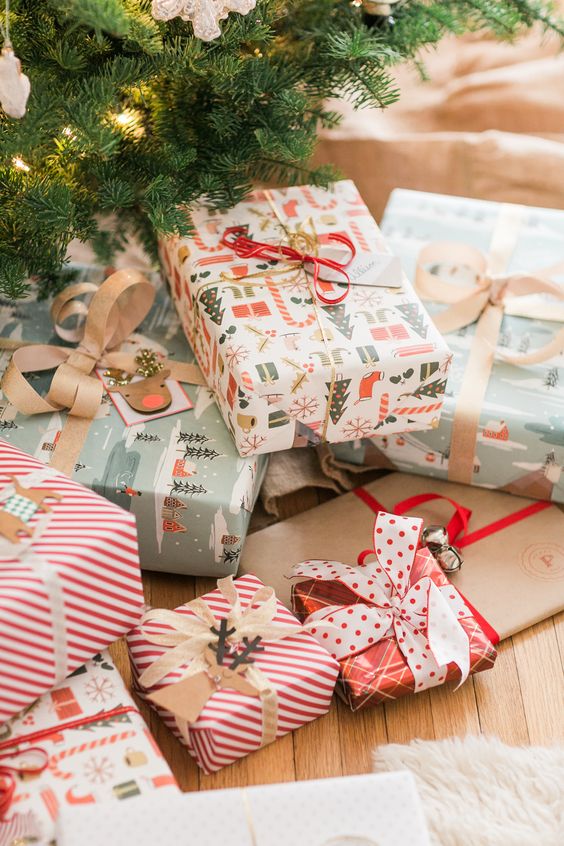 Along with being the most popular formula, placing the gifts around the fir tree is really beautiful! Wrap each one on a different piece of paper and add a different bow to give the composition some dynamic, and you'll succeed!