If you are on a tight budget then there's nothing like unearthing an absolute gem at a thrift store:  a vintage pair of sunglasses, a designer dress, or perhaps a fur coat selling for a fraction of its original price.
These days, this bargain hunt has been digitised and brought online. We can now, within the comfort of our own home, search through thousands of second-hand items, across dozens of online platforms.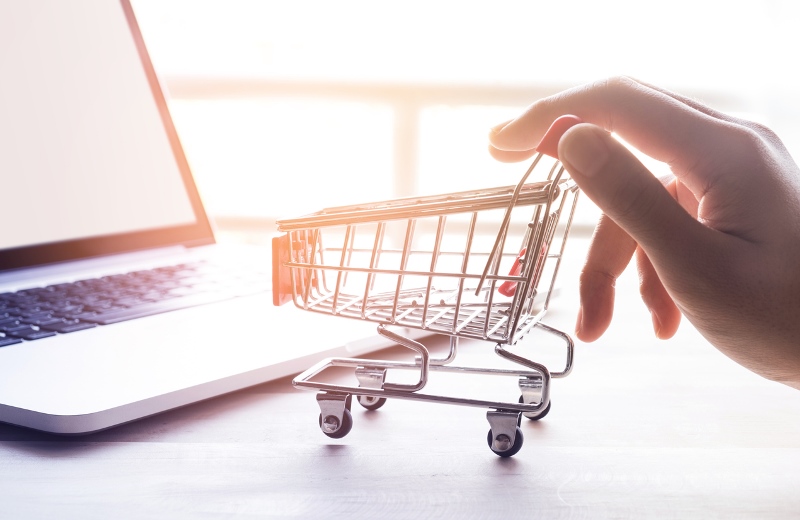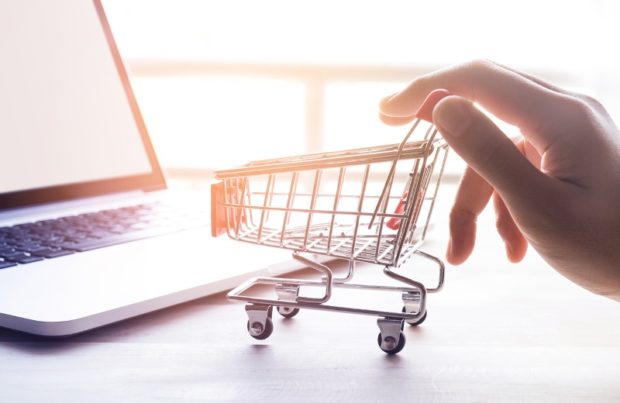 This means that staying fashionable on a budget has never been so easy. But this doesn't stop at second-hand clothing stores.The internet has brought with it heaps of neat tricks and services that are slowly changing the way we view our wardrobes.
For example, in the last few years there has been a sharp rise in the number of people repairing, reusing and refurbishing their old clothes and accessories.
Gone are the days when fixing a battered watch, or scratched pair of sunglasses was an arduous process. Now things like this can be arranged with a few clicks of the mouse.
So, starting with the obvious, and ending with some of the lesser known corners of the internet,  we are going to walk you through a list of our favourite online fashion-related stores and services that will keep you from going into the red.
Facebook Marketplace
Because of its unbelievably large reach, convenience and ease, Facebook's marketplace is quickly becoming the go to place to buy and sell clothing, accessories, furniture, cars, electronics, animals and just about everything in between.
What started as Facebook users buying and selling second-hand items in small groups, has grown into a community of over 450 million people — from people who live just around the corner, to collectors who live on the other side of the world, the options on Facebook marketplace are endless.
ASOS Marketplace
Getting a little more fashion-focused, you are guaranteed to find beautiful second-hand clothing and accessories on ASOS marketplace.
Through collaborations with hundreds of small fashion boutiques, ASOS is able to stock an unrivaled selection of truly authentic retro items, which can't be found anywhere else.
The focus of this platform is very much vintage clothing, with pages and pages of options for all tastes.
"The AirBnB of Fashion"
The self-proclaimed AirBnB of fashion, The Volte, is an online platform that makes it easy for users to rent and lend high end fashion items.
This new way of looking at our wardrobe means that those renting out their clothes can earn a passive income, whilst the renters can look amazing for a special event without splashing out on high-end designer wear.
Clothing can be rented out for as little as 30 bucks, which is a fraction of the price it would cost to purchase the same quality item in a shop.
The Sunglass Fix
Sunglasses are a massive money drainer. We seem to get through countless pairs every year. A bent frame here, a scratched lens there. The smallest accident is all it takes to put your favourite pair of shades out of action.
But don't give up on them that easily.
Rather than splashing out on a new pair of sunglasses every SIZ months, one nifty little trick is to replace your lenses.
Ordering new lenses for your sunglasses is very simple, cheap and can be done in a few minutes.
The Sunglass Fix stock thousands of replacement lenses from just about every designer brand out there. So, if you need to buy lenses for anywhere in America there's only one place to go.
Simply go to their webpage, find your sunglass model using their search bar (you can do this by searching for the brand name, or model number), and order the lenses you require.
For as little as $29.95 you can get your damaged sunglasses up and running again. So why would you keep burning money on new ones?
Don't throw it, fix it
Following this same trend. With all the helpful information online, it's becoming easier and easier to DIY fix our damaged belongings.
This is by far the most cost effective way of staying on trend. Rather than buying a new pair of jeans every time your knee wears down, learn how to fix them yourself and extend their life.
We recommend checking out iFixit, a community of fixers where anyone user can create a repair manual for a device, item of clothing, or accessory. Think of it like a catalogue of DIY fixes.
You can find instructions on how to fix all kinds of men's and women's clothing and accessories. As well as learning how to re-strap a rucksack, fix a battered piece of furniture, or mend a broken laptop, tablet or phone.
These examples offer a mere glimpse into the many options that are out there. With a little bit of time, effort, and some know-how it's really easy to stay on trend, whilst on a budget.