So you have moved into your new house. You are happy, and the family is excited. But you want to turn your house into a home that sets off the wow factor every time you return. The initial work that the builders are doing or proposing is nice, but you want to add your signature touch to it that will make the jaws of your guests drop. Below are a few ways you can get inspired to 'pimp up your crib' and to make the house that you own the desired home that you desire.
Welcome the guests into your incredible living room
This will be the area where you will be spending the most time with your house guests or family members. First impressions count, so why not create an impression that will leave them awestruck and wanting them to come back for more. Create an interesting entertainment area with comfortable furnishings, lighting and accessories that will appeal to the visual aesthetics of your home.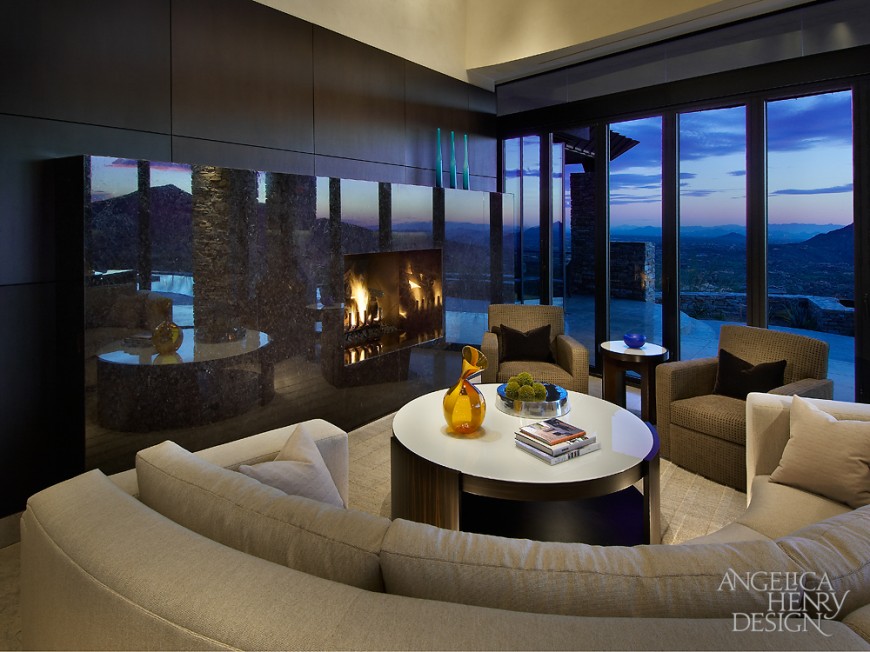 Get a pool installed out the back
Complete your home by building a pool for those hot summer days. Whether you fancy going for a private dip by yourself, a cheeky dip with your other half or inviting others for a social occasion, a backyard pool will add a nice visual to your home, as well as offer a sense of refreshment for those willing to take a dip on those warmer than average days.
Create the man cave of your dreams
If you are a man, then why not create your own private space that is exactly what you want. Fancy having a room where you can play the Playstation or Xbox on your large TV. Having your own personal bar and table. Perhaps getting a poker table to play with the mates after a long week at work? Create your own customized zone.
Pamper yourself with your spa hydrotherapy bathroom
This one is more for the lady of the household. Most ladies love the thought of relaxing in a spa. So why not bring that experience to your home. Invest in a spa bath that can offer the Jacuzzi or hydrotherapy experience, create nice lighting with either natural or artificial light installations, furnish the bathroom with creature comforts such as candles, towels and scented aromas. Get the relaxation music playing and even install a television over the bath for you to just chill out when you want to be in your zone. Consult with your builder to find out what options are available. Even see if they can offer a 'his and hers' bathroom!
Feel like royalty with upholstery that is made for a king
The furnishings in your house will really turn it into a home. Look into lounge sets, recliner chairs, chez longs and dining suites that will offer your home the look and comfort that you desire.
Stamp your signature on your home with art and portrait pieces
The builders can only do so much. To turn your house into a home, you need to add your signature element to the house. Find interesting portraits of you and your family or invest in art pieces that you can hang around the house. Try to find a colour palette theme that suits you. Also, consider adding family pictures and portraits around the home to give it a personal touch!
These are just a few ideas that you can do to 'spice up your home'. The world is your oyster. Get inspired and create the home of your dreams today!