The Hamptons have long been a beach destination for those in the know, after all the stars have been heading there in the summer months for many years. Many of these celebrities even set up their summer homes there and the houses in the Hamptons are some of the most beautiful that I have ever seen. You can even enjoy this even if you can't afford your own with one of the amazing Hamptons house rentals. The beaches are the best part of the Hamptons, so I decided to write up this short guide to some of my favourites that you can explore.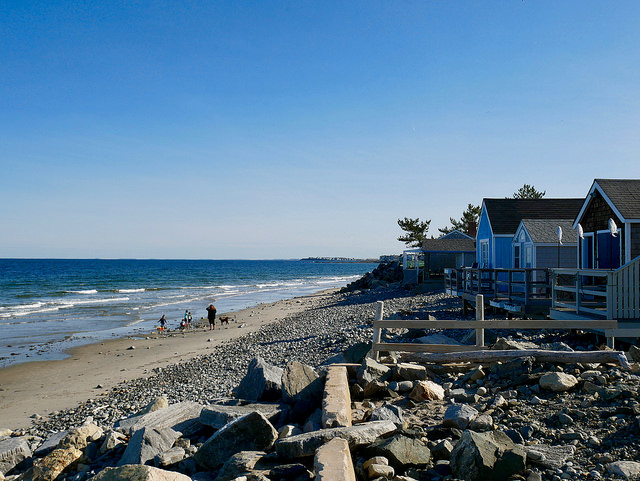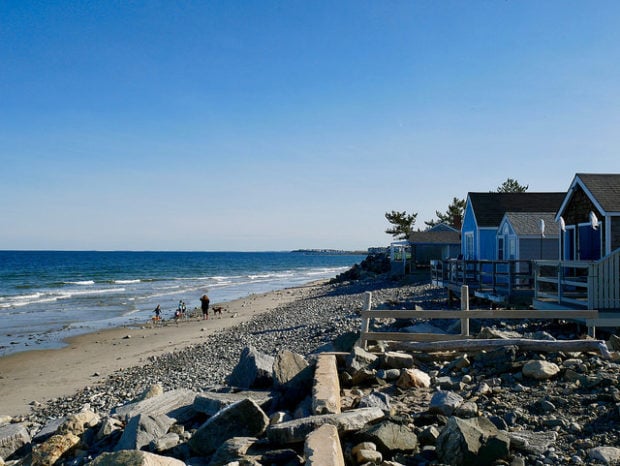 Here are the best beaches in the Hamptons:
Coopers Beach
Having been named as one of the most beautiful beaches in the United States in 2017, Coopers Beach is naturally at the top of this list. Here you have pleasant yellow sand, rolling dunes and the huge mansions that you have probably only ever seen on television.
You will most likely read this everywhere, but it is always important to note the $40 parking fee for the beach. My advice is to find another way to the beach or try and park somewhere close, but walk the rest of the distance. If you do have to pay the $40, it is still well worth it for the beach that Coopers is.
If you do get the opportunity, you should definitely rent a beach chair or an umbrella, as these are the perfect place to set yourself up for the day. Head to Coopers in the morning and get your spot and then head to lunch and enjoy a nap underneath your umbrella or on your chair. This is the perfect place to enjoy a day of swimming (don't worry there is a lifeguard) and people watching!
Two Mile Hollow Beach
Two Mile Hollow is located in East Hampton, but gets a lot less love and attention compared to Main Beach. This beach is home to a younger crowd and is perfect for those looking for a quieter and younger vibe. There also seems to be much less children here than other beaches, which is sure to please some! Parking here is scarce, but that just means less people and a more intimate experience, but keep that in mind, as you may need to walk or find another way to the beach.
Visiting the Guild Hall is also a worthwhile experience. Here you can find a number of exhibits, live concerts and much more. I also enjoy heading to the library where you can learn more about the local area. There is also a number of interesting objects and artifacts that have come from the local area which you can see here too.
Atlantic Avenue Beach
Atlantic Avenue Beach is a great place and it truly seems to go on forever, there is no shortage of places to sit. A visit here can be as busy or as quiet as you want it to be due to this great big open space. Another great thing about this beach is its proximity to some great places to see and also to eat. It is a great idea to rent a bike and head down to Pollock-Krasner house, where you can see some of the magic of Jackson Pollock's home and studio.
The crowd that frequents the beach is a lot younger than many other beaches in the Hampton, so it is the perfect place for young people to make some new friends to explore with. If you are hungry you can always head to Beach Hut. Here you can try the Beach Burger or the spicy and refreshing fish tacos. If you are into the classics and have never tried a lobster roll, this is also a great option. Wash it all down with a taro milk tea or something else!If you spend enough time around this great beach, you are sure to bump into Jimmy Buffett at some point!
Cupsogue Beach County Park
When heading to this beautiful beach, you absolutely must take the time to check out some of the amazing homes in the area. Cupsogue is a great place for those seeking a more secluded and relaxed experience when compared to the other beaches in the Hamptons. This is due to its location on the small and very narrow peninsula that forms on the southern side of Long Island. It's a good idea to pack lunch or a picnic, as there are few shops close by and it means that you don't need to travel back to the mainland for food or drink.
This is a great place to swim, especially because there are a number of sand bars that mean that the water is never too deep. In fact, if you really want to, you can relax on the sand bars in the water for the whole day.
Bass fishing is very popular here and it is possible to fish at nighttime with the appropriate permit. There isn't much better than spending the day at the beach and then waiting for the sun to set to catch some bass.
If you are lucky you may even see some seals at this truly amazing beach.
Final words
There are many beaches in the Hamptons and these are just a few of my favourites. If you do find yourself in this extremely beautiful part of the world. Get out and explore, there are beaches practically everywhere. You will be sure to find one that suits your needs!