We still find it hard to believe that we have found it for less than 5 euros and that it is Elizabeth II herself who has it among her beauty essentials. Yes, anything can happen.
Not even the most monarchical secrecy of Queen Elizabeth II has prevented during the 70 years of her reign that some clues of the beauty routine that she faithfully follows reach our hands. We know which is your favorite red lipstick, the natural nail color that you use to always look beautiful hands, or which is the anti-aging moisturizer for the face and for the body that you use every day. Cream from a super long-lived British firm that, to our surprise, costs less than 5 euros. How can it be that the woman who has in her possession historical jewels of unaffordable figures has in her toiletry a moisturizer suitable for all pockets?
The explanation is given by writer Bryan Kozlowski in his book 'Long Live the Queen: 23 Rules for Living as Britain's Longest Reigning Monarch'. In it, he reveals, among many other things, that Isabel Bowes-Lyon's daughter has always preferred to maintain austerity in terms of treatments and makeup, and spend much less than the rest of the royals.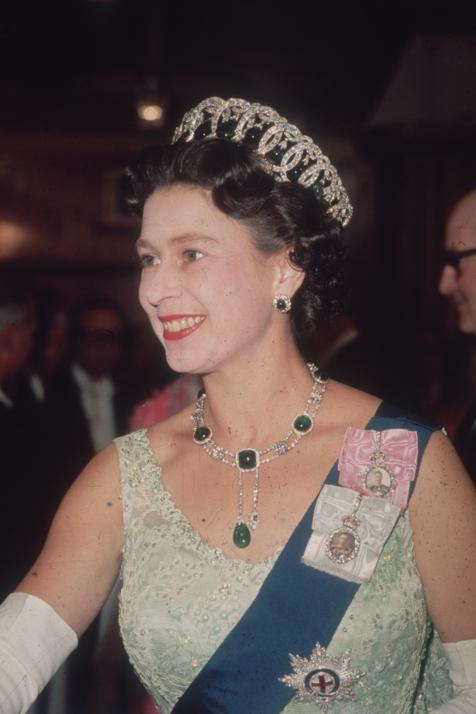 Kozlowski does not give many details, but he does talk about one of its leading brands: the British firm Cyclax, one of the longest-running cosmetics companies in the world that is still part of the industry. (Yes, it was founded in 1896 ). Among its beauty collection, we can find scrubs, body creams, cleansers, toners… and the cream that, it seems, the queen could use every day.
It is a moisturizing cream enriched with vitamin E that does not leave the skin oily and is easily absorbed. It is created for the body and the face and is suitable for all skin types. Its nourishing properties prevent premature aging of the epidermis and keep it smooth, firm, and without wrinkles. Besides, its antioxidant formula protects against the most harmful free radicals. The best? That we have found it in Primor for 1.50 euros.