Everywhere you go, you'll find people who get way too excited about winter, and how can you blame them? As the snow flurries outside the window and the temperature goes skydiving, what is there that's better than snuggling up by the fire with a warm blanket? We'll tell you what's better. A sauna. Specifically an outdoor sauna. Close your gaping mouth because we're serious. BZB Cabins & Outdoors brings to you one of the most delightfully absurd concepts ever to be blessed onto mankind, an igloo-shaped sauna.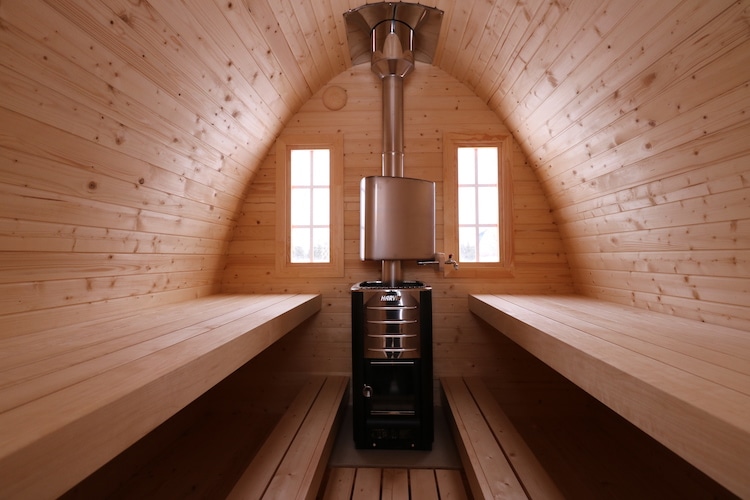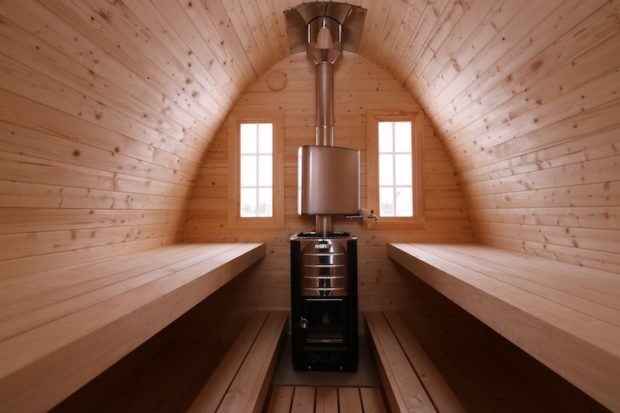 First and foremost, this thing is huge. It's equipped with two rooms and enough space to host a small tailgate party. It's practically a small house. Sure, the lack of a kitchen or bathroom is a bit of a downer, but you make do. As a tiny home, it kind of stinks, but as a sauna, this thing is the epitome of luxury. It's got two full benches, each one large enough to fit about eight people comfortably. Now you can relax and watch the snow fall while gently broiling in an outdoor sauna.
Here's an idea; have a contest. On your mark, get set, GO! And they're off, the half-dressed racers are coming in on the right turn with mom and her fluffy bathrobe in the lead, Susie close behind her in the second and dad bringing up the rear and fumbling with his shoes!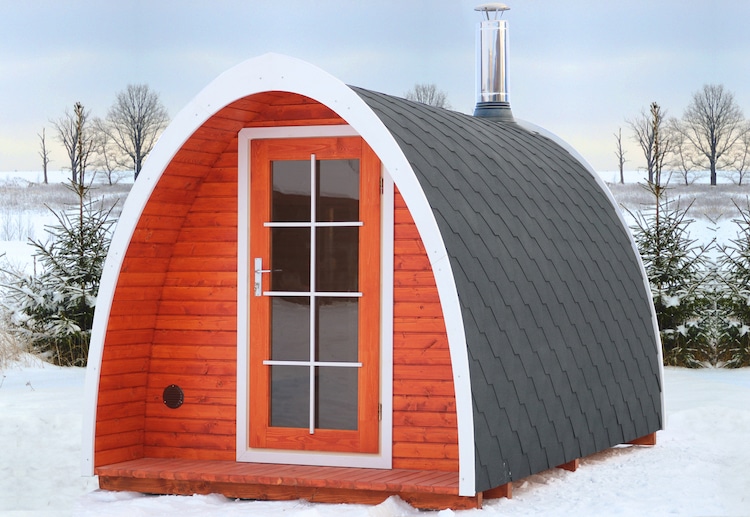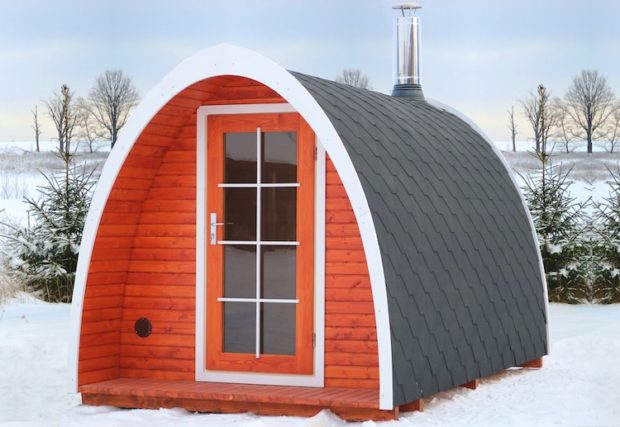 Once you're in and you've slammed the door against the blistering cold, you might actually notice the cozy little terrace you stumbled across outside. Or maybe you can chill out on it for a second or two when you inevitably get too warm. Your igloo is so bourgeois that it even has its own changing room, say what???
The real action is all funneled in the back of the igloo where your own choice of heating element sits ready to warm you to your very core. Hey! Snap out of it! The thing ain't built yet! We didn't say it would necessarily be easy. There's a kit, first. Fortunately, this isn't exactly rocket science. For a mere $8,950, you can purchase the entire kit complete with relatively simple instructions, as well as the tools you'll need.
What's that? Was that a snowflake I just saw? Oh ho, you'd better hop to it. Old Jack waits for no one and that sauna won't build itself. Enjoy!