With the winter sporting season fast approaching our attention turns to running festivals, AFL games and Soccer. Football for the English amongst us as my English friend Nick keeps telling me. Hey, I'm from England so I should know better!
OK, back on track (see what I did there!). One thing all these sports have in common is they require the support of a good sports bra. It's hard to kick a goal with your girls bouncing around and your no chance of completing a 10k PB with your breasts up around your chin!
All these activities are classed as high impact and require high impact support from your sports bra. What is high impact you ask? It's a measure of the support provided by a sports bra. High impact = high support simple as that.
So, what are the best high impact sports bras? That is the question I will answer in this article as I take you through my top 10 high impact sports bras. Read on to discover the best one for you.
Three Things I Have Considered
The first is high impact support. Obvious I know as that is what this article is about. Quite simply I have put the higher support bras towards the top of my list and worked my way down from there. This doesn't mean you should just go out and buy my number one. It's not as simple as that, as there are a lot of other things you need to consider when selecting a sports bra. But it's a good place to start.
Secondly, comfort. This is one of the other things I was talking about. It is pointless having the very best in support if it isn't comfortable for you. The best high impact sports bra is both supportive and comfortable. We are looking for a sports bra that is lightweight, cooling and does not chafe.
The third thing is structured bras only. It brings a tear to my eye when I read similar 'best of' lists and they recommend a strappy crop for running. OMG, all that bounce! It's structured bras (back and cup) all the way for me. This is a crop-free zone!
My High Impact Top 10
1. Shock Absorber Ultimate Run Bra
You will find this sports bra towards the top of many of my 'best of' lists. Why? Because it is 'da bomb' (am I too old for language like this?). It is not surprising it is a perennial best seller. Any sports bra designed for running is going to hold the girls in place for pretty much any sport. Hey, most of them involve running right?
Shock states it reduces independent breast movement by up to 78%. That's high impact support! My tests weren't that scientific, but I must say it held everything nicely in place. A double thumbs up from me.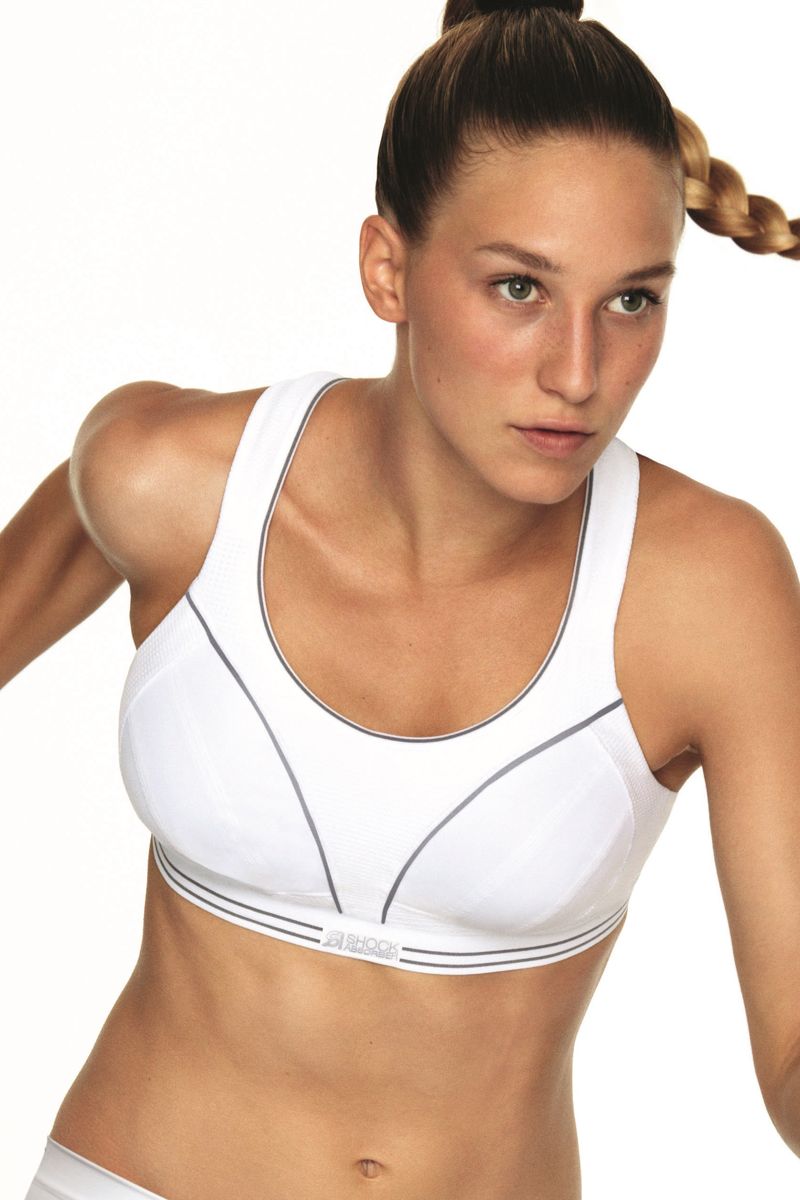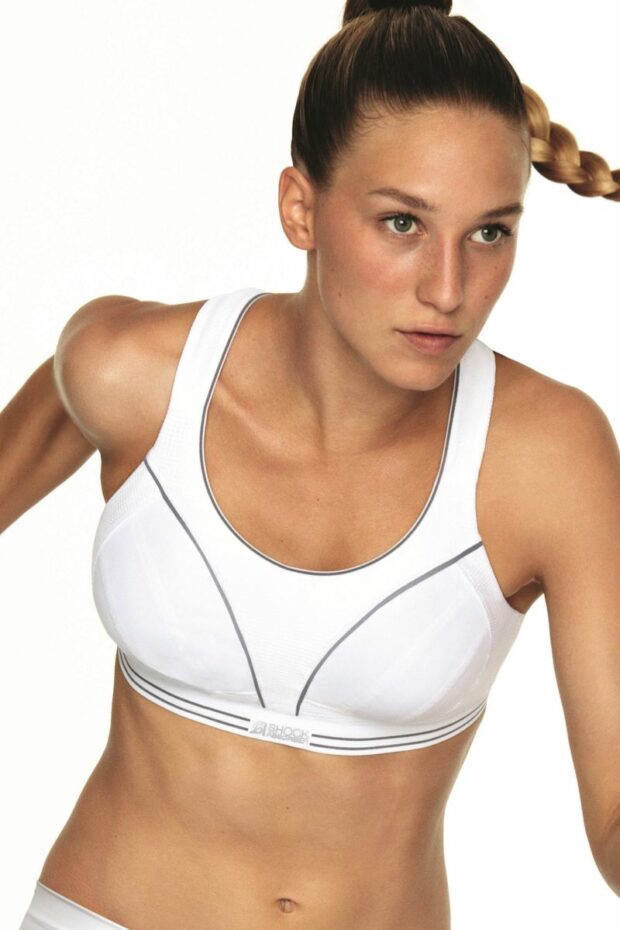 2. Freya Active Epic Underwired Crop Top Sports Bra
Second on my list is this extreme impact offering from Freya. Extreme impact you say? Yes, with a reported 92% bounce control it certainly offers higher than high support. So why isn't it number one? What the tests show and what the bra does are two different things. In my opinion the Shock outdoes the Freya in the support stakes.
That said it is a close second. It doesn't ignore comfort either. The padded shoulder straps and wide under band help reduce shoulder soreness and rubbing. A great sports bra that will give you all the support you need.
3. Panache Underwired Sports Bra
Number three is a Panache classic. You know you are onto a good thing when it has stood the test of time. This sports bra was designed for support and comfort and it has offered both in spades for many years.
I particularly like the convertible back design. Allowing you to up the support with a simple back clip. And the smooth structured cups, padded shoulder straps and encased underwire offer premium comfort. Three big comfort ticks from me!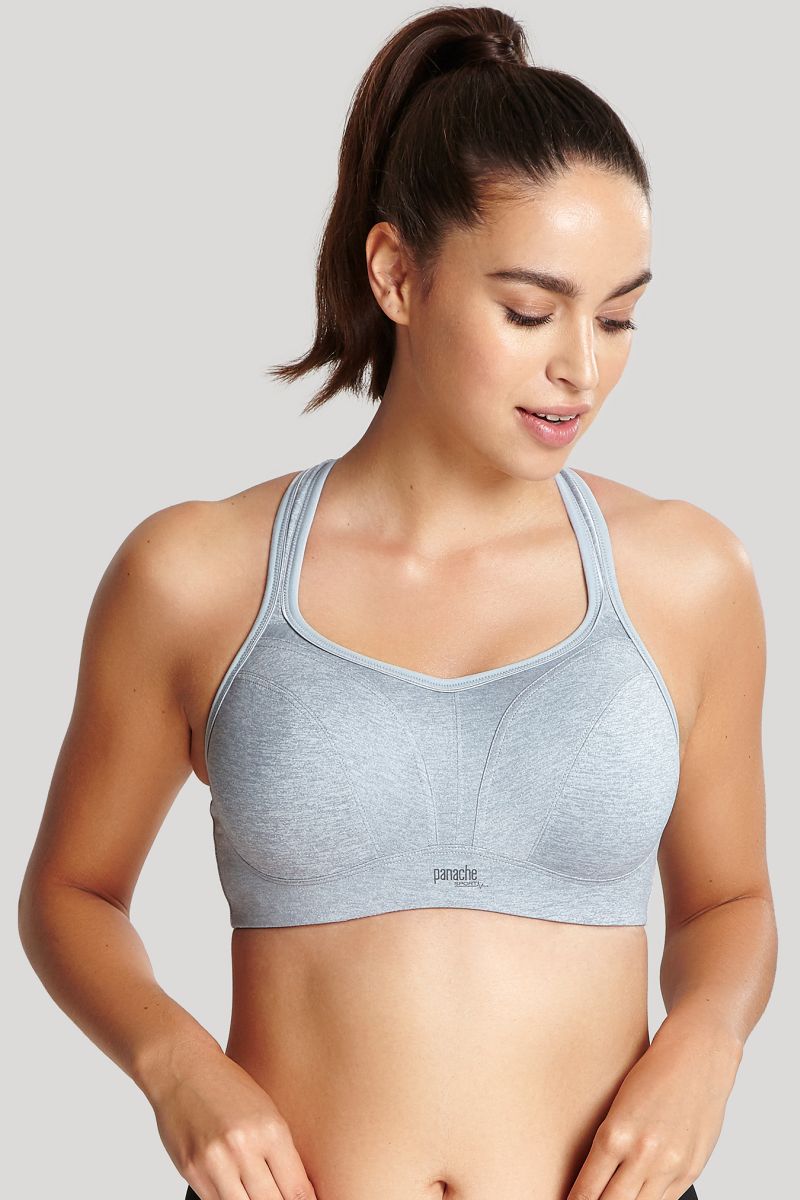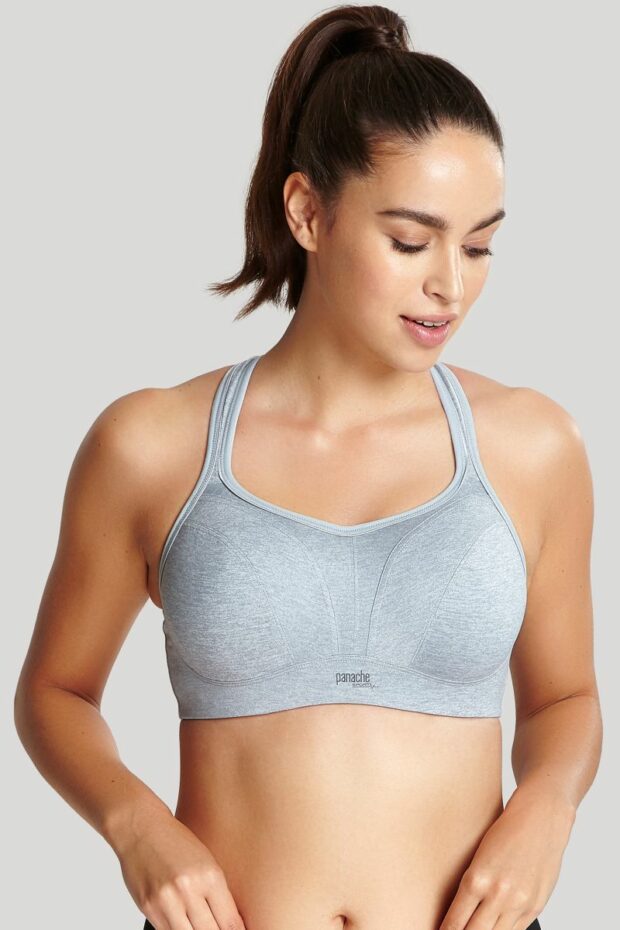 4. Anita Active Momentum Wirefree Sports Bra
In my opinion Anita are the queens of comfort. Their sports bras and so soft and light. In Australia things can get pretty hot and wearing a lightweight, cooling sports bra can make a big difference to your performance.
Anita do not compromise on support either. Most of their sports bras offer high impact support with this bra bordering on extreme. Anita uses high tech materials in all their sports bras to offer you the very best in support.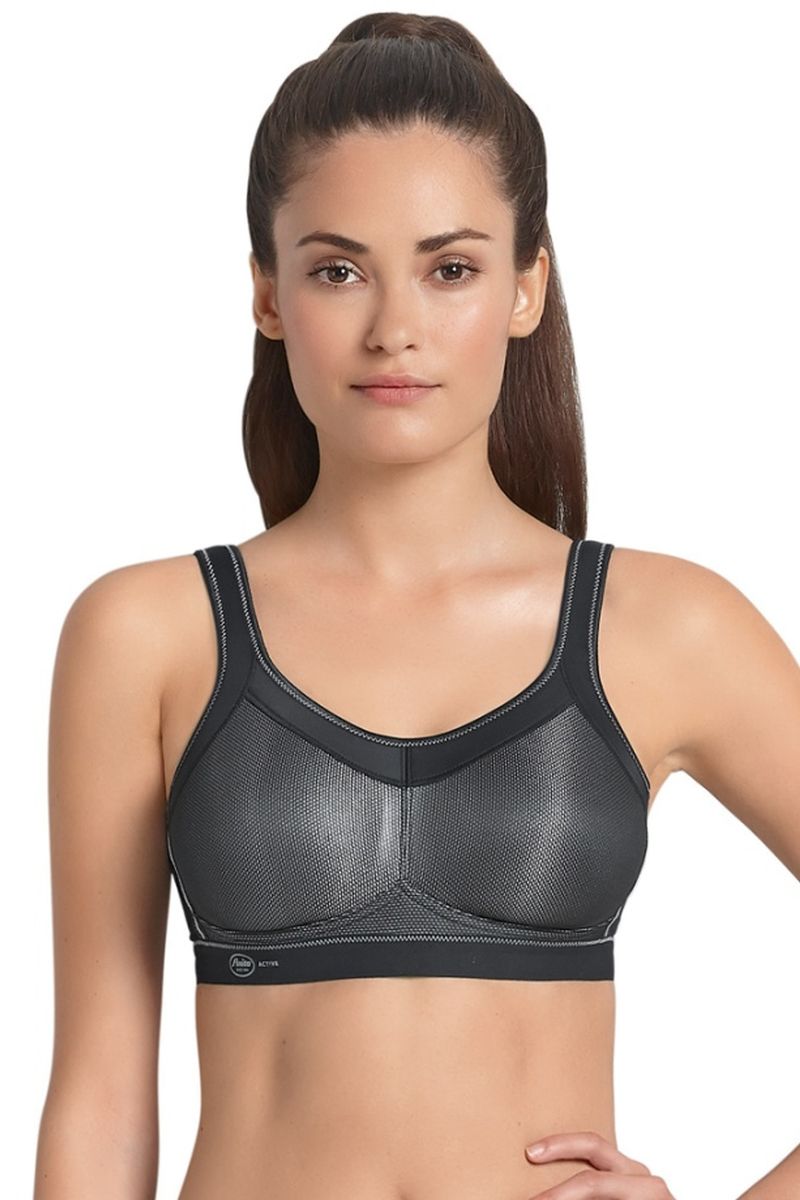 5. Glamorise Sport Adjustable Wirefree Sport Bra
Next is another favourite of mine (how many favourites am I allowed to have?). That said, I do like this sports bra. I particularly like the double cup design and having the ability to up the support level with a simple outer panel front adjustment. Perfect for going from work to the sporting field in comfort without the hassle of changing your bra.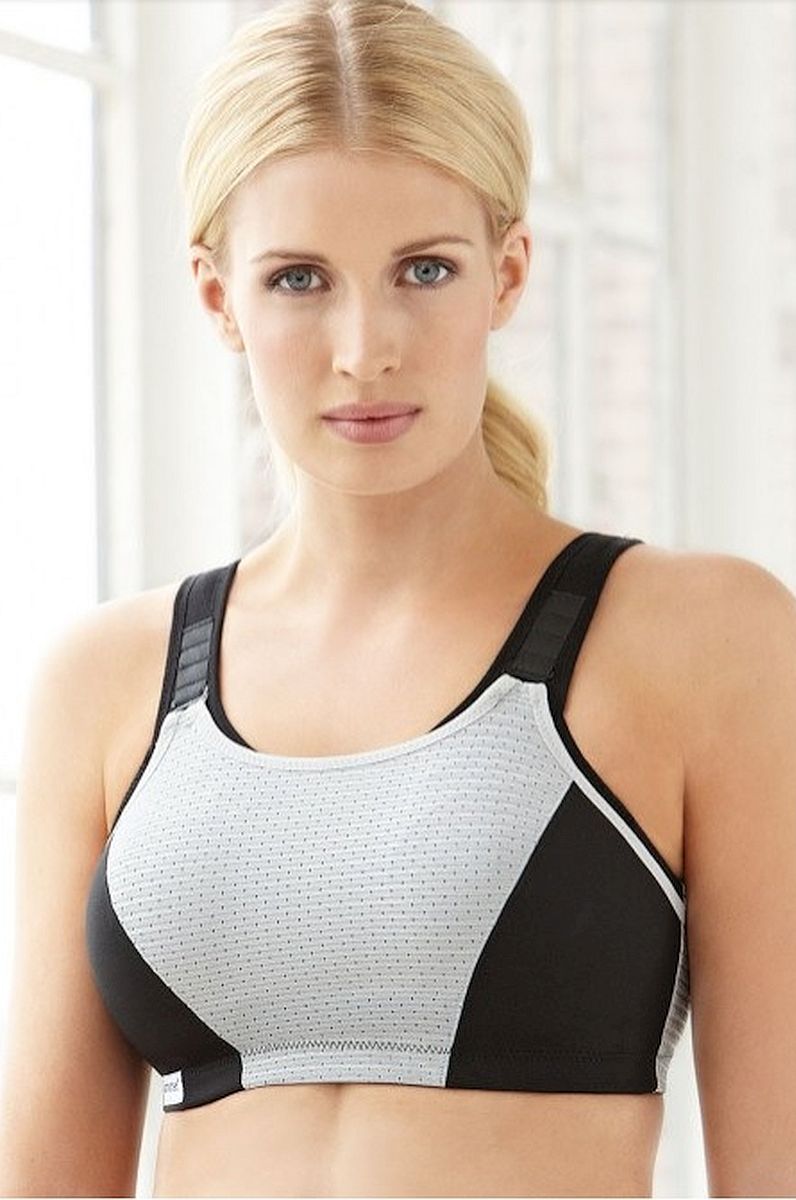 6. Shock Absorber Active Multi Sports Support Bra
What, another Shock bra you ask? Hey, what can I say they make great sports bras. This bra isn't up there with the Ultimate Run when it comes to support but it isn't far off the mark.
The thing I like about this bra is its multi-sport design. As the name suggest it's designed for multi sports use making it perfect if your winter involves a range of different activities. No matter the sport it keeps everything in check without compromising on comfort.
7. Anita Active DynamiXstar Racerback Sports Bra
So, we've had a second Shock so why not a second Anita? As you may have worked out, I do like their sports bras. This bra has a racerback design so is not suitable for everyone. It does however offer exceptional support with the comfort to match.
Like all Anita's it is lightweight, and the micro towelling cup lining helps maximise breast comfort. An added bonus is the front cup adjustment system that allows you to up the support when you need it.
8. Berlei Shift Underwire Bra
Berlei is one of the biggest players on the sports bra market and for good reason, they make great sports bras! And when it comes to support the Shift tops the Berlei list. It offers high impact support with matching comfort.
The wide shoulder straps and shaped under band help keep everything in place whilst helping 'spread the load' in comfort. All in all, a great sports bra and a worthy participant in my top ten.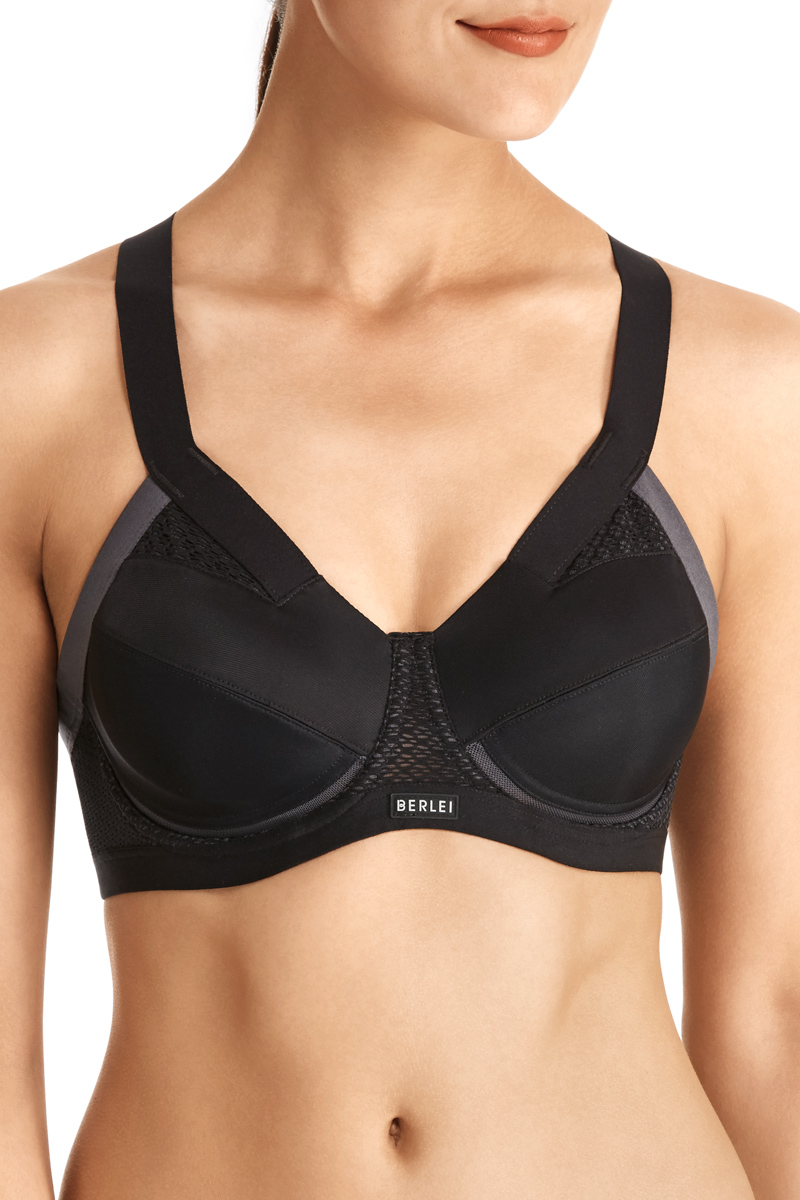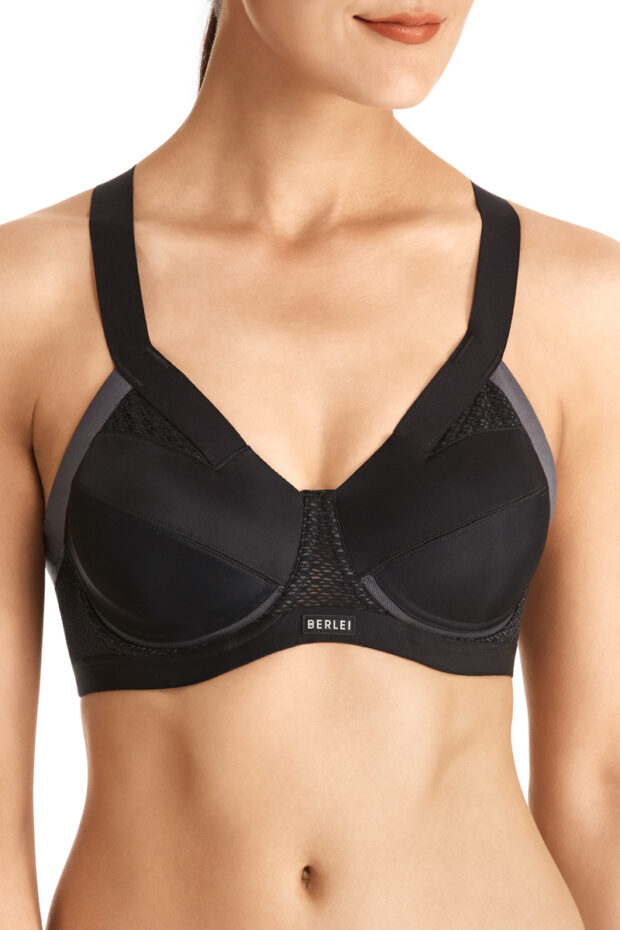 9. Triumph Triaction Control Lite Minimiser Sports Bra
Triumph is another name synonymous with sports bras. They offer many great high impact styles but for me this one is the pick of the bunch. Triumph advertises it as offering 77% bounce control. Not as high as other styles but rather good all the same.
It is perfect for the more self-conscious as the minimising style helps reduce the bust by up to one cup size. Perfect for keeping the girls under control as you hit the training paddock. A lot of tech is packed into this bra. 3D straps, comfort wire, 3D Powertech. I am not sure what it all means but it does combine to offer a great combination of support and comfort.
10. Q-Linn Barcelona Sports Bra
My final top ten high impact sports bra is a relative newcomer to the sports bra market. Hailing from the Netherlands it was originally designed for horse riding (is there a higher impact sport?). But it is now offered as a suitable option for all high impact activities. And just between you and me it does a good job.
I have only been wearing one for a short time but am impressed by the support it offers. The best bit? It looks good on. Q-Linn have made an effort to make a sports bra that not only supports you but also compliments your feminine form. Well done Q-Linn!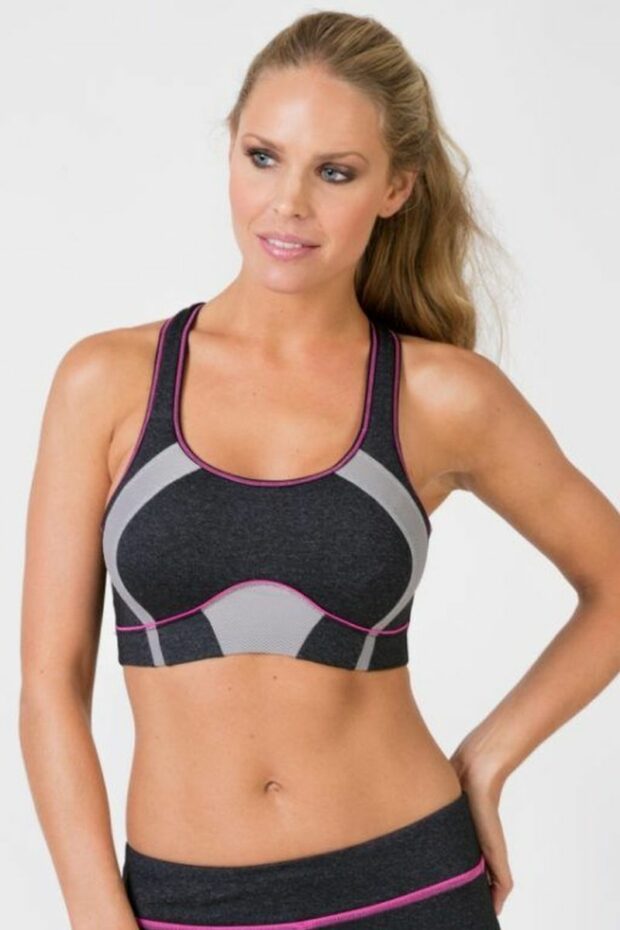 Well, there you have it. My top 10 done and dusted. Ten high impact sports bras that I also give a thumbs up for comfort. The two most important things to consider when kiting yourself out for the upcoming winter sports season.
Think about what you like in a high impact sports bra and simply select the one that is best suited to your needs. If none of the above take your fancy, you will find a whole range of high impact sports bras on my Sports Bras Direct site.
We really do know a thing or two about sports bras!
Yours in support
Amy x