For most of us, summer means a more laid-back time of year – barbecues, swimming pools, playing in the sand at the beach – fun and carefree. One of the last things you want to worry about is your hair and makeup during the long, hot days and cool summer nights.
Whether you're trying to figure out what to pack in your toiletry bag for a vacation or just looking to minimize your daily routine to maximize your daily fun, you can easily pair down to some summer essentials and still look and feel your best. While some summer makeup essentials will vary from person to person, there are a few universal truths that everyone needs. Keep reading for all your summer makeup bag must-haves.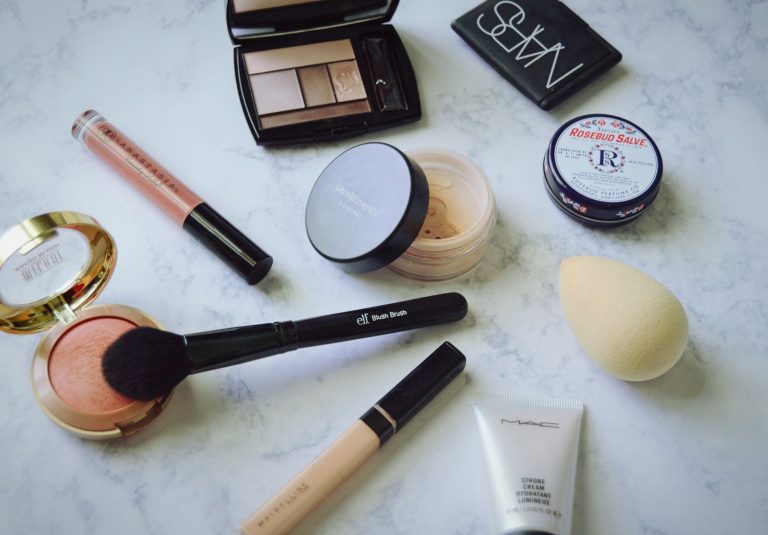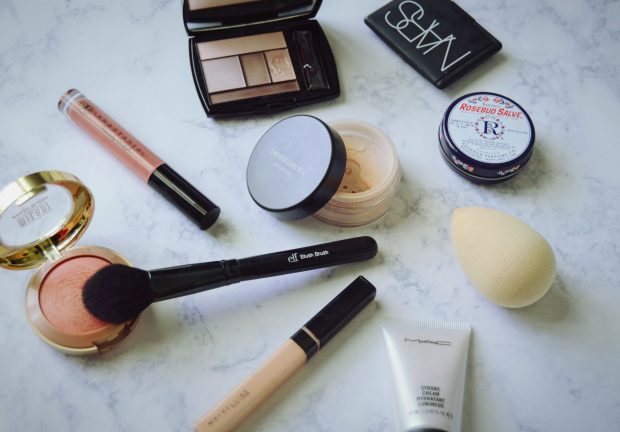 Tinted Moisturizer
With more and more people opting for soft and natural makeup looks, a full and heavy foundation isn't necessary. Opt instead this summer for a light, tinted moisturizer. Tinted moisturizers are fantastic because they can cover up discoloration as well as provide essential moisture your skin needs.
If you're used to a layer of foundation as well as concealer, don't worry, most tinted moisturizers are easily buildable and can give you more coverage if you want to add another layer. Make sure you keep a bottle in your beach bag this summer, so you're ready for all the poolside or oceanfront selfies.
Setting Spray
No matter what you put on this summer, make sure to set it with a setting spray. During the summer, we're engaging in many activities that make us sweat, which means a lot of our product comes off easier than it would during the cooler months. Setting sprays can be purchased in compositions that can enhance your appearances where you need them.
If you deal with oil and shine, a spray that gives your skin a more matte appearance is a lifesaver; conversely, if you deal with dry skin, a spray that leaves your skin glowing and dewy is a better option. Pro tip: setting spray is fantastic as a skin primer before you put on the rest of your makeup and then locks it in after you're done.
Speaking of Staying Power
Setting spray is essential, no doubt, but if you're looking to maximize your hard efforts and keep your face looking perfect from morning to night, investing in makeup that stays on all day can make all the difference in the world. From eyeliner and mascara to your foundation, making sure you have on makeup that can stand the test of time is a gamechanger.
During the summer, your days are filled with work and family responsibilities, fun activities, not to mention vacation. You honestly don't have time to worry about reapplying your makeup. Buy trusted products that are proven not to fade through the day and enjoy a more carefree summer than last!
SPF
This is a given year-round, but make sure you're wearing enough SPF (Sun Protection Factor) products during the summer. While you may know the importance of applying SPF to your face and body, make sure you're using separate formulations as your facial skin is much more delicate than your body's. In addition to applying initially, make sure you reapply if you're out in the sun for extended periods, sweating it off, or losing it while swimming.
Mascara
Mascara is hands down the most used beauty product in the world. Our eyes are one of the first things others see, and making sure they "pop" is a priority for all of us. In the summer, many people opt for waterproof mascara as they're spending so much time in the water, not to mention sweating under the sun. Make sure you're using a mascara that benefits your lash shape and texture – double layers of lashes are prone to clumping, straight lashes need more curl, and thin lashes need help with volume.
By making sure you've got the makeup mentioned above essentials in your makeup cabinet this summer, you can look put together and ready for all the fun on your schedule. The whole point of summer is enjoying the weather and the people we love. Look and feel your best with these simple makeup applications, and don't forget to drink eight glasses of water a day to stay cool, keep hydrated, and look beautiful!