Interior expert designers are agreeing when it comes to adding a spirit and personality to your living room space. You have two main furniture pieces that attract the most attention – the sofa and the coffee table. The latter often becomes the centerpiece, especially in smaller spaces. Modern coffee tables can create extra storage, including a pop-up workspace, or even a spot to stash your cold snacks. From hyper-functional to simply stylish, see how much a coffee table can add to your overall home style.
It's of great importance to style it in the best manner possible to become the ultimate statement decor piece. Yes, styling doesn't just mean throwing a bunch of books next to a vase. You need to take into consideration some details regarding design and symmetry. Your coffee table set-up reflects your style, regardless of whether you count yourself as a minimalist, a maximalist, or somewhere in between.
So, if you own a piece of an industrial-like, contemporary coffee table, or a mid-century modern one, and you want to style it so you can have the ultimate statement decor piece, scroll down for more design suggestions. Check out these tips for styling it with creative ideas that will make your space more Instagram-worthy. All you have to do is choose which one you like best!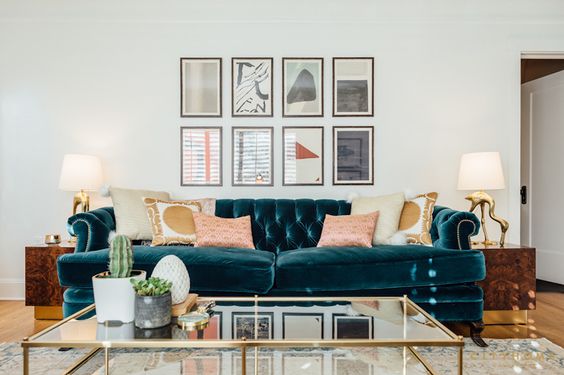 Choose a Coffee table that stands out
Before we мove to modern coffee table styles, let's talk about yours. Coffee tables have gone through many upgrades in recent years. There are plenty of modern options that simply stand out in the best possible way. Whether you choose a crafted version or a unique designer piece, your coffee table is more than a place to put your coffee.
The iconic mid-century design of a modern coffee table makes it instantly statement-worthy. It will remain timeless for a long time. It is also an excellent accent piece, so even if the rest of your living room furniture is understated and subtle, this coffee table can spice things up nicely.
If you are the proud owner of a mid-century modern coffee table, you'll know that nothing gives off more homey vibes than wooden furniture. Natural wood finishes are perfect for homes with a more modern style, and darker woods complement elegant and classic furniture.
Add a little greenery to bring nature in
The coffee table is a perfect spot for an indoor plant that requires low maintenance. Pick a plant that will thrive in the lighting and sun conditions of your table. You can also simply bring fresh flowers, and change them whenever you feel like you need a change of scenery. You can play with colors, heights, and types. Go for floral arrangements with branches or maybe tall lavender stems to make a statement.
For nailing a statement decor piece, try adding ceramic vases that are modern and sophisticated while still earthy and vibe with the natural feeling you're going for, or adding black accent vases for a more industrial feel.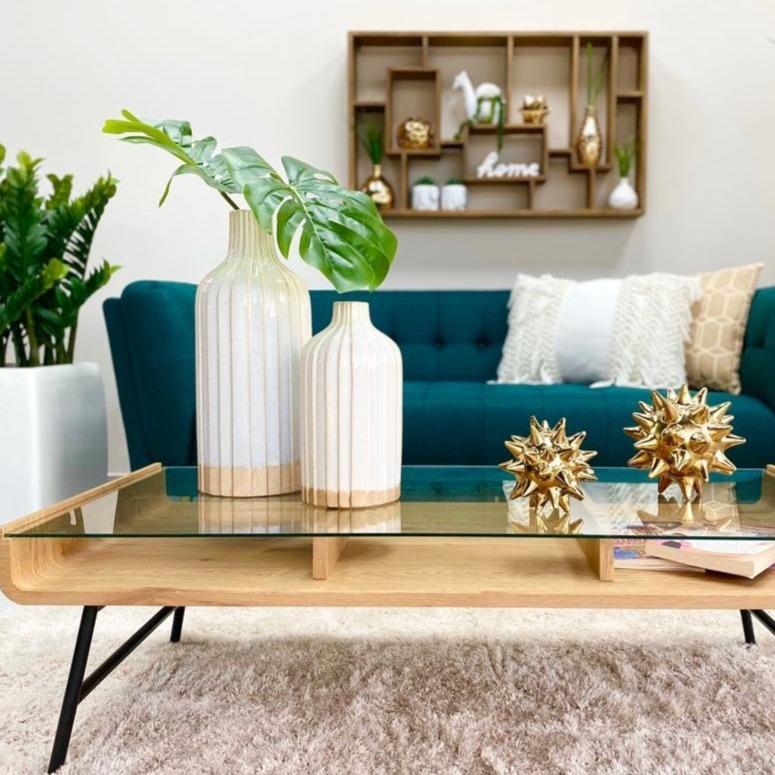 Add some coffee table books
Coffee table books are fascinating literary creations that give insight into the owner and their interests. They can be some fancy, part book, part photographic books, or magazines for design, fashion, or architecture. They can entertain your guests or start a conversion, but you'll also be listing them in your free time. They should come in bright colored covers and bold lettering. Keep an eye at the way you stack them and ensure that you vary the stacks' height.
Your coffee table shouldn't be standard. Experiment with it, display some abstract sculpture, or a set of crafted bottles, between the book stacks, as long as it reflects your personality, taste, hobbies, and matches your living room design.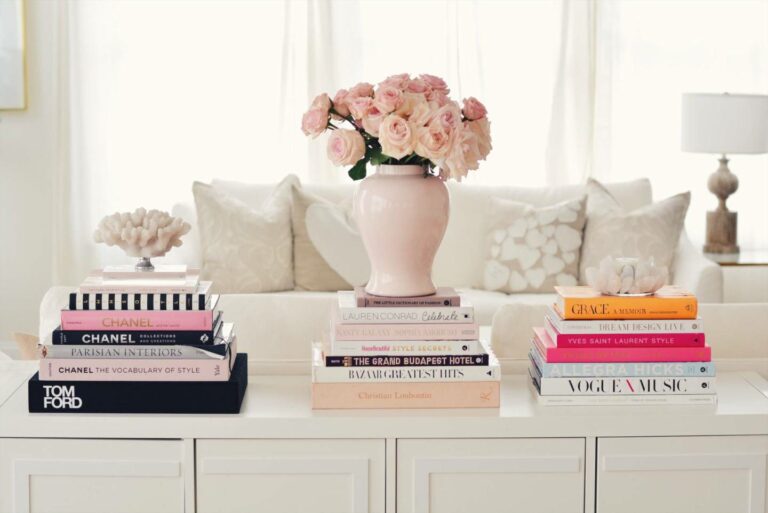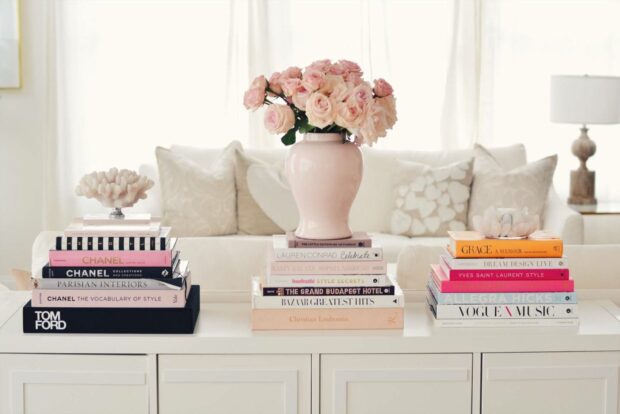 Incorporate a tray or a decorative box
A tray is deemed the foundation of a coffee table, helping you organize the space and make it neater easily. This is the spot where you're likely to place your TV remotes and other small items that would have otherwise been scattered on the coffee table surface. Yes, trays are great, but decorative boxes are also another tasteful way to conceal things that lack visual appeal.
If you are a healthy food lover and take your daily serving seriously, you can also place in a bowl of fruits. You can put it right in the center of your coffee table. The color and texture will depend on seasonal fruit products. Plus, it'll add an interesting touch to your decor.
Spruce it up with Symmetry
When styling your coffee table, remember that placement matters, too. Symmetrical setup, like two stacks of books divided by a plant terrarium in the center, will refresh any coffee table surface. You can also put the rule of threes in action when styling a coffee table. Dividing the surface into three sections, it will keep everything organized. Play with shapes and the height of the decor you add.
Once you organized the symmetrical setup on your coffee table, don't forget the rest of the room. Find other symmetrically matching pieces and position them throughout the room for consistency. Matching end tables, a matching entertainment center display, or an accent chair can move your entire living room to the next level.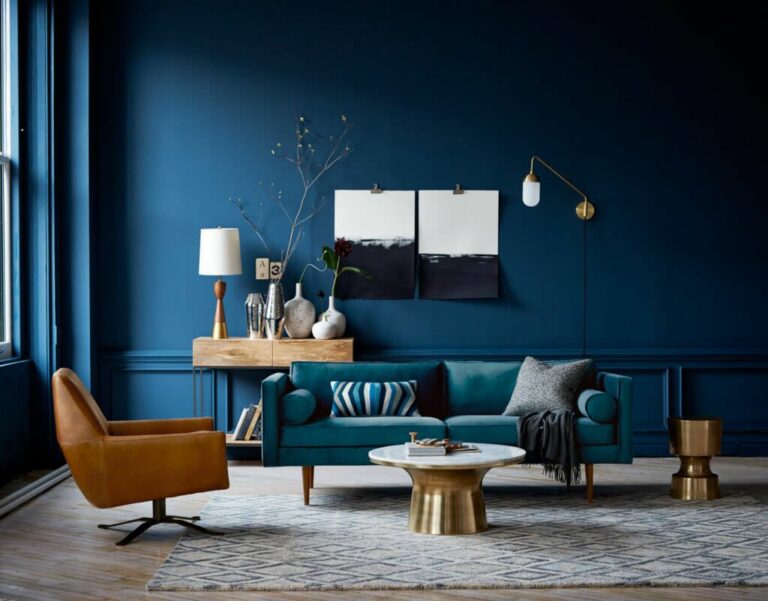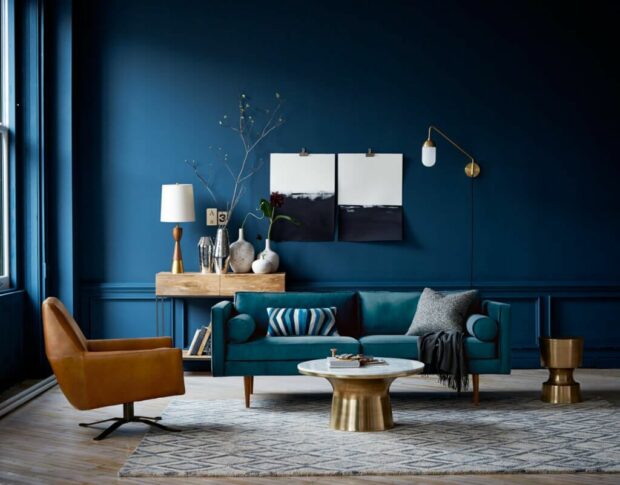 Ending thoughts
When it comes to styling your coffee table, keeping these tips in mind will ensure you have a statement decor piece, being a part of a larger story, your living space. Whatever styling idea you'll choose, make sure to correspond with the color palette and the overall home design style. Most importantly, it should include a little bit of your personality.