If you have a cottage that you only use periodically, such as for seasonal vacations, long weekends, or special events, deciding what to bring, keep, and leave behind at the cottage can be a big question on your mind.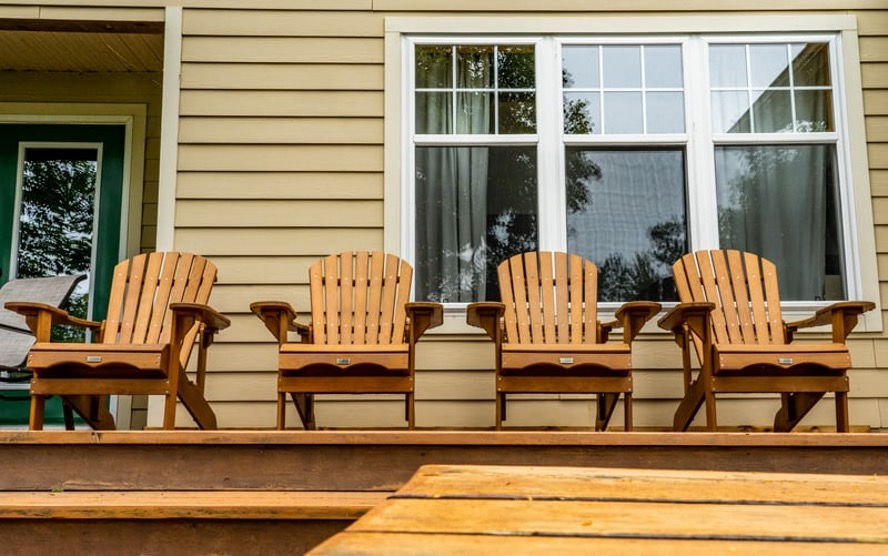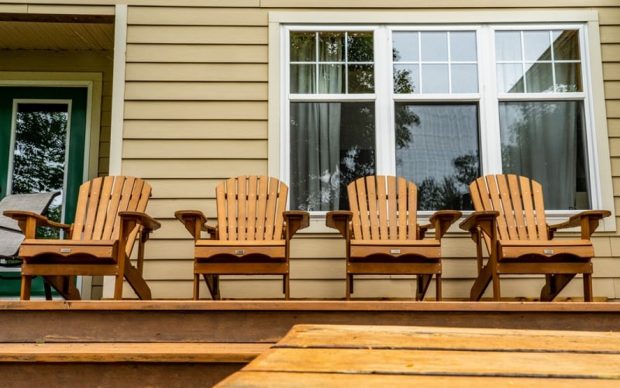 Packing everything you need into the car can take up lots of time and space, especially if you're packing for a family. Whether it's life vests or snowshoes, it seems the checklist of items never ends, and the worst part is you have to pack it all back up again once it's time to go!
The good news is you can start taking items off this list. Whether you already own a cottage or you're looking to buy one, like these houses for sale in Muskoka, here are some items you can leave at the cottage once they're there and help cut down the items you need to pack.
Entertaining Essentials
Nothing is worse than preparing a wine weekend at the cottage and realizing you didn't bring a bottle opener. While you don't need to store every kitchen utensil and party favour under the sun at the cottage, keeping a few everyday entertaining options such as a bottle opener, napkins, and a few extra plates, can help prepare you for impromptu events and drop-in guests.
If you have space to put them away, foldable chairs for extra bodies is always a great idea as you don't need to have them sitting in your main space for the days of solitude.
Seasonal Items
If your cottage is a year-round type of structure, it can be a pain to constantly be packing new sets of sheets, pillowcases, and blankets, depending on the season. These items also take up a lot of space in the car. This also applies to seasonal decorations such as Christmas garlands and Thanksgiving décor, so it's a great idea to store these extra beddings and seasonal apparel at the cottage should there be space for them.
When it comes to the fabric items such as sheets at the cottage, the best way to store them is in a cedar chest, as they prevent pests such as moths and do not leave them smelling like stuffy closets that plastic and cardboard containers often do. If possible, storing these items in a room with less humidity will keep their freshness and longevity, especially if they go a few months without use.
Housekeeping Needs
Whether your cottage has settled dust from months without use or you're finishing a weeklong trip, your cottage will no doubt need some cleaning. Packing assortments of clean-up materials like brooms and cleaners is a pretty big and bulky inconvenience, so it's good to leave an assortment of items at the cottage to help keep up the maintenance. Here are a few examples of things to keep:
Dish soap
Sponges
Garbage bags
Clean dishrags or paper towels
Broom and dustpan
Toilet cleaner
Vacuum, if space allows (There are now many portable and cordless options on the market)
Laundry detergent if applicable
Personal Care Items
Your cottage is your home away from home, and as such, you'll need to keep many items that you'll need daily when staying there. When they add up, these items are numerous and can be a large inconvenience if you forget even one of them. Keeping a supply of them at the cottage can keep you prepared and avoid these inconveniences. Here are some examples of these items:
Toilet paper
Tissues
First-aid supplies: Bandages, allergy medication, antihistamines, pain medicine, burn cream
Hand soap
Bug repellent and afterbite care
Feminine hygiene products
Sunscreen
Take note that many of these personal items come with expiry dates and will need replacing every so often.