Watching too many DIY home repair shows might leave you with a little house envy. Who wouldn't want a brand-new kitchen and updated appliances? But updating your home doesn't require elaborate remodels. You can easily freshen up your home with some small tweaks that make a big impact and help you love the space you're in. These simple upgrades are relatively affordable and mostly DIY-able.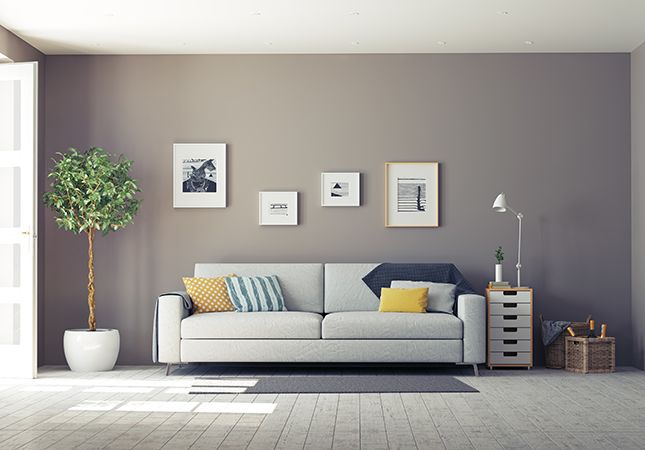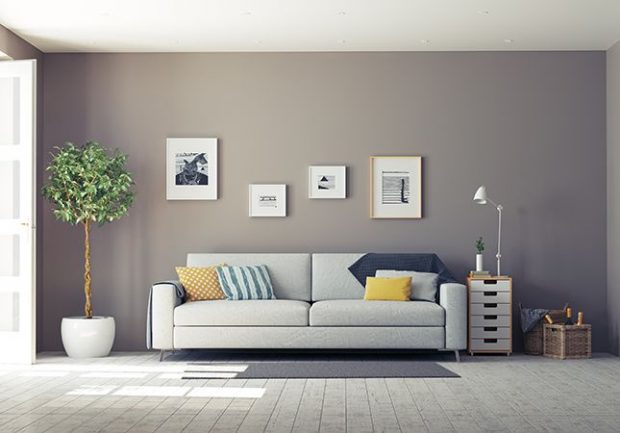 Paint
Painting feels daunting and impossible. You need to take everything off the walls, fill in holes, and cover furniture so it stays safe. But it's a relatively simple and affordable way to freshen up the look of your home. Take sad yellow walls to a modern gray. Add bursts of color with coordinating accent walls. You can even paint over dated faux wood wall panels if you just need a newer look. Painting is simple and affordable but makes a big difference when you want to make things look better.
Paint can also be used in the kitchen. Maybe you can't afford a new gourmet kitchen, but you can paint the cupboards and the cabinets. Take the time to remove all the hardware and sand down the doors. These little details can make your new paint job go a long way. Choose modern colors that you enjoy and give your kitchen the facelift it needs.
If you have furniture pieces you aren't loving, a coat of paint can work wonders. While you might not be a full DIYer, you'd be amazed at how simple it is to add a fresh coat of paint to your dressers and shelves. Add unique design touches with wallpaper in drawers or on shelves. It's a great way to DIY and update the look of your home.
Pillows
Pillows with patterns, pillows with color, and pillows with texture are a great way to update your home. Add new pillows to your living room and bedroom to give everything a fresh look and feel. By putting new pillows and pillow covers in your home, you'll make it feel warm, cozy and inviting using simple touches. Mix and match bright colors, bold patterns, and interesting textures to give a customized feel. Making the bed with multiple pillows is a fun way to make the room feel more luxurious as well.
Add New Lighting
While you might want to add recessed lighting to one of your rooms, if the budget doesn't allow, you can easily create better lighting in any room by thinking of how you use the room. Add a lamp to your favorite reading nook. Hang a pendant light and plug it into a nearby outlet. Think about ways to add task lighting to rooms without needing to make expensive changes. You might even update your current lamps with newer lampshades.
New Faucets
Have you ever switched out a faucet? Installing faucets takes a little finesse, the right tools, and some time, but most handy people can watch a few videos to figure out the best way to do it. If you're still looking at knobs from 1984, there are plenty of affordable and great looking faucets you can install in the bathroom or the kitchen. Too timid to try? That's okay. Hire a professional plumber to help. They can get everything in working order. Many loan places may even give a small amount of credit that you can use to help fund your plumbing projects and other more expensive updates.
Area Rugs
You don't need a solid surface floor to use a good area rug. Use them on carpet, hardwoods, or laminate to give your rooms a new look. Add one to the bedroom, the living room, or your home office. Area rugs are a great way to add color, texture, and patterns to a room. And for relatively affordable rates, they can even hide imperfections in your flooring. They can be used to cover up stains on the carpet as well.
Window Coverings
Have you been looking at those cheap miniblinds for too long? Give your room a new look with updated window coverings. Blackout curtains are great for bedrooms, but layering sheer curtains, using patterned curtains, and sprinkling color makes a big difference. Keep the miniblinds, but add a stylish curtain rod and find beautiful curtains in colors or neutrals you love.