Having a deck in your home is excellent and is one of the main reasons homeowners buy retractable awnings. Thanks to them, you can have shade by providing sun protection. They are a great investment as they beautify the deck, increase comfort and save you money.
Today, manufacturers offer different types of awnings, including retractable awnings for a deck. In addition, they come in various designs and colors and are made from a variety of high-quality materials.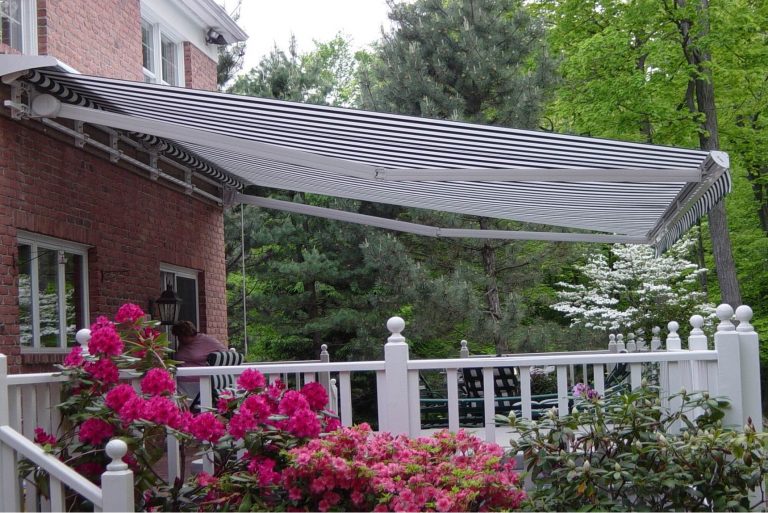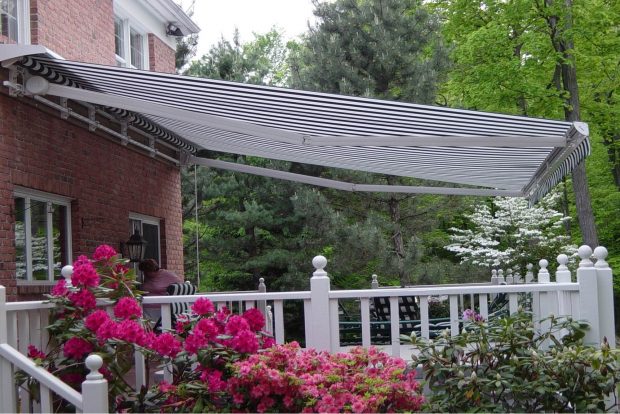 But if you're wondering if you need retractable awnings and why you should buy one, you've come to the right place. This article will share some of the most significant advantages of retractable awnings and why the investment in them is worth it.
The Retractable Awning Saves You Money
In case you are considering buying a retractable awning for a deck from RetractableAwningReviews for the first time, you will indeed have a question about its price, as well as other products that are protected from sun, rain, and wind.
In this regard, we would say that the investment in a retractable awning is more than good in the long run. Thanks to them, you protect your interior and exterior from the hot sun, providing shade on your deck.
In addition, the sun turns into heat, which will enter inside your property. That, in turn, leads to the need to use heating and cooling systems. If you have a retractable awning, you will save on energy bills related to heating and cooling.
You can retract the awning when you want to keep in the sun and extend it when you need more shade for you and your home. Moreover, if you're going to maximize the cooling potential, you can consider further improvements.
Thus, for example, installing fans will improve airflow in an area and improve cooling efforts. Last but not least, you can choose between various fabrics that offer different levels of sun protection. All this to find the perfect retractable awning for your deck.
You Can Retract the Awning During Severe Weather
That is another huge plus of retractable awnings. The non-retractable shelters are at much greater risk in bad weather. Strong winds, heavy rainfall, and snowfall are some of the main reasons for their expensive repairs. This, in turn, is in no way cost-effective for you.
By choosing a retractable awning for the deck, you can extend and retract it according to your needs and the weather. Of course, our advice is always to be careful with the awning because each model has its specifics for wind, rain, or hail, which determine how well it will cope with different weather conditions.
In this regard, it is vital that you know its limitations as the owner of a retractable awning and when it is better to retract it.
It Protects the Upholstery and Flooring
In the intense sun, fading the exterior and interior upholstery and flooring are exceptionally high. The number of people who have gone through the quite-unpleasant experience of having the sun "bleach" is significant. This can be highly frustrating for owners of a new property.
It shortens the life of upholstery and flooring, and the cost of repairing and replacing them can be high. That is why it is recommended to install retractable awnings to prevent them from fading on both exterior and interior furniture and flooring.
Moreover, the retractable awnings for the deck can be made of sun-resistant fabrics. Some of them are also available with a timer, which allows automatic retraction and extension of it.
You Can Customize Your Retractable Awning for Deck
If you need a more personalized feel, you can customize your awning. It includes:
Choice of colors and design;
Choice of fabrics;
Method of Powering;
Manual or Remote Control;
Tablet and Smartphone Control;
Heaters;
Sensors and Timer Systems;
Motor Style;
Cold Pull System;
Choice of logo or text;
Torque Sensing Motors.
All of the above proves that investing in a retractable awning is the best choice you can make. Along with all this, you add another place where you can spend the warm sunny days with your family, providing a comfortable shade. So we advise you to hurry up and find the perfect one for you.
Prepared by:
Shiraj