Today we present you with one of the most craving dishes that will catch your attention and your palate, we are sure! We are talking about a recipe for pasta with crawfish and roasted peppers. If you haven't tried it yet, this is a sign, and take it seriously..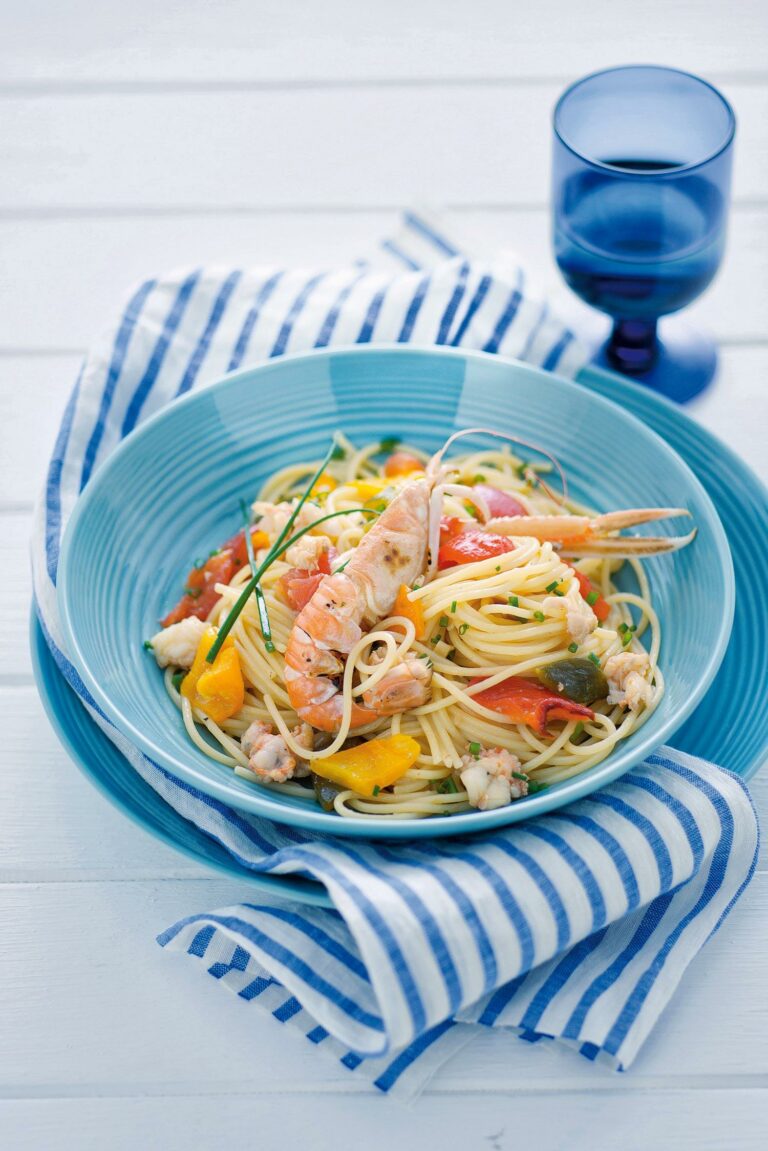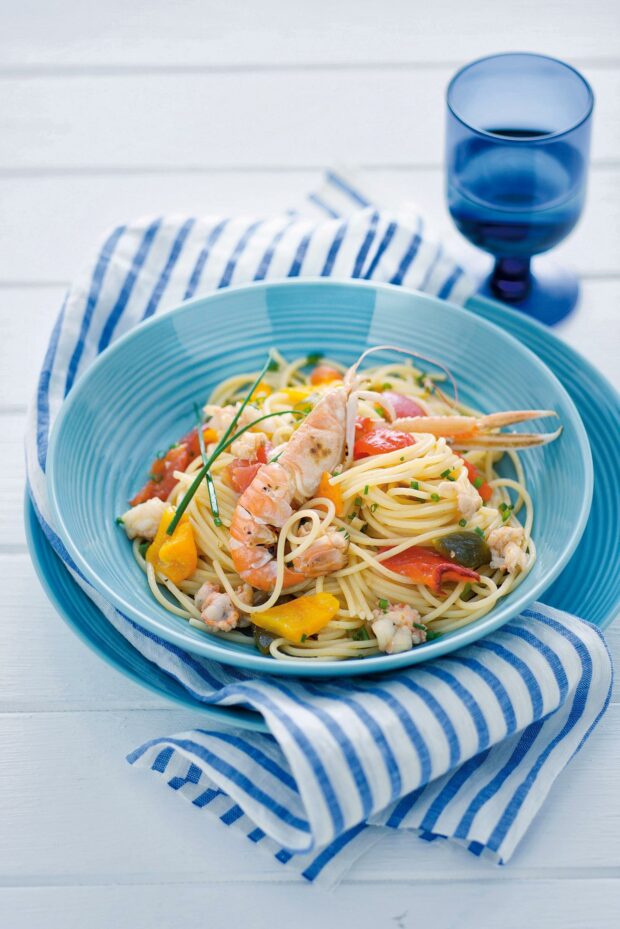 INGREDIENTS for 4 people
Pasta with scampi and roasted peppers
320 g of spaghetti
10 scampi (or about 700 g)
400 g of peppers of different colors
2 ripe pear tomatoes onion
Chive
1 glass of dry white wine 10 g of butter
Extra virgin olive oil
Salt
Pepper
Preparation:
Peel the tomatoes and cut them. Wash the peppers, chop them into thick strips lengthwise, and grill. Then remove the skin and cut them into small cubes.

Peel eight of the scampi and reserve the claws and heads. Extract the black thread that they have in the dorsal area, discard it, and chop the meat. With a mortar, lightly crush (but do not break) the heads and shells. Cut the two unpeeled scampi in half lengthwise and remove the black thread as well.

Brown the chopped onion with oil and butter. Add the heads and shells, and cook over high heat for a few minutes. Add the wine and boil until the alcohol evaporates. Next, remove the shells and add the prawn meat along with the tomatoes. Salt and pepper and continue to cook for 10 minutes. Add the roasted peppers, correct the salt and turn off the heat.

Brush the two scampi cut in half with oil and grill them. Besides, cook the pasta, strain it, add the sauce, serve with the grilled scampi and sprinkle with chopped chives.
Share and enjoy the dish with the ones you love! Bon appetite!