December is the month of making cookies, that feeling, when the oven is working, sending the aromas of vanilla and pastries to the rest of the house is wonderful and the reward, even more.
There is no more homemade activity, more than December, the weekends before Christmas, than making cookies. Most of our friends and family do cookie exchanges.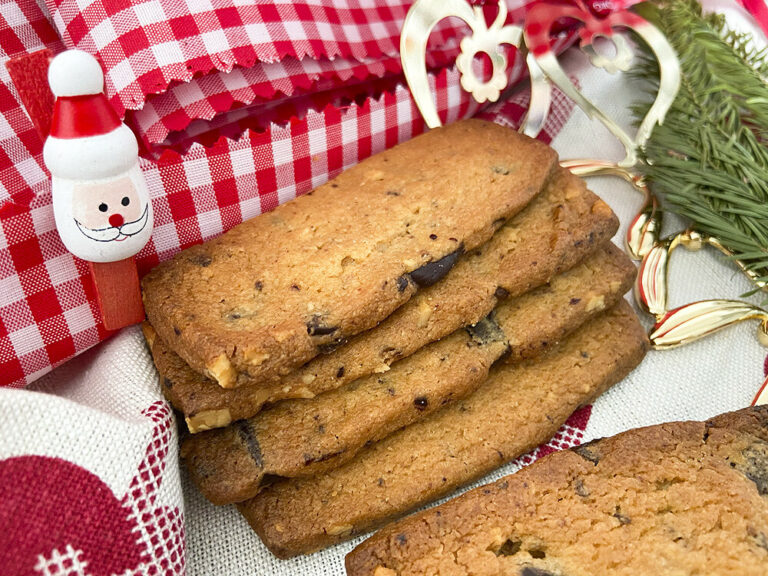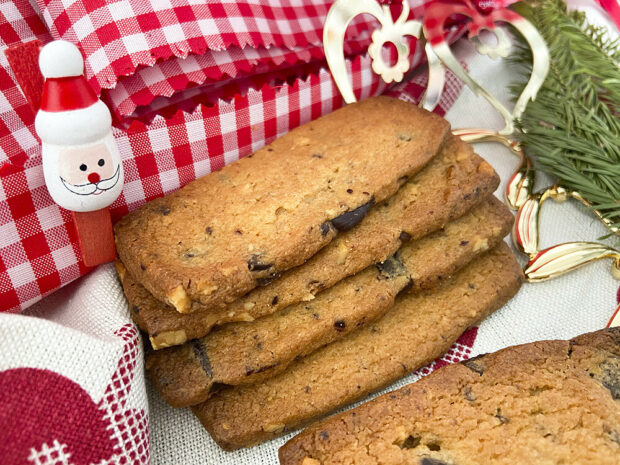 That is, each one makes many cookies of one type, 60 – 80 cookies and then they remain (3 – 4 people or those who decide) and they give cookies to each other, returning home with an assorted box, yeah like the Danish butter cookies that you all know from cans, but homemade.
It's a great way to spread out strength and not have to do so many types yourself, what do you think is great, right? cookie exchange, everyone should make this and enjoy real homemade cookies.
CHOCOLATE PEANUT COOKIES RECIPE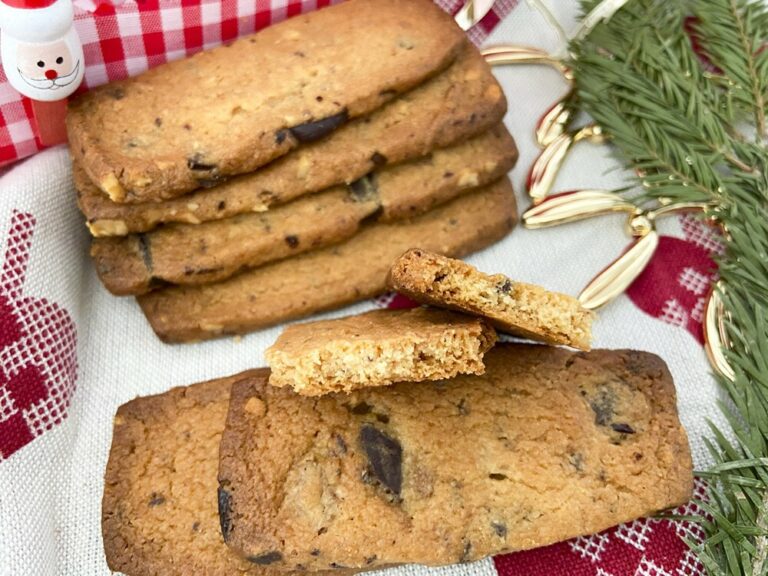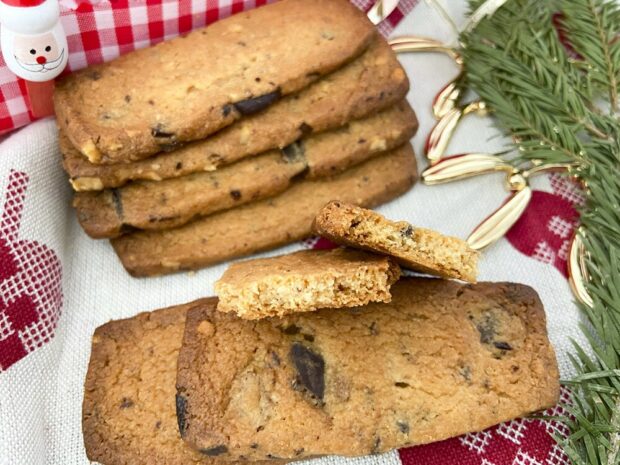 Ingredients:
-113 g of soft butter
-2 tablespoons of peanut butter
-1/2 teaspoon of vanilla
-190 g of pastry flour
-75 g of icing sugar
-1/2 teaspoon of salt
-50 g of chopped white chocolate
– 50 g of dark chocolate in pieces
-50 g of chopped peanuts
Preparation:
-Beat the butter with the peanut butter.
-Add the rest of the ingredients and mix everything well. Make a ball and between two vegetable papers, stretch the dough into a square. As it has to go to the fridge or freezer, think about using a board that fits you. (If you prefer you can also divide the dough in two, make two rolls, and then cut discs).
-When the dough is cold (1 hour in the fridge or 1/2 in the freezer) cut the dough into rectangles and transfer them to 2 baking trays prepared with greaseproof paper.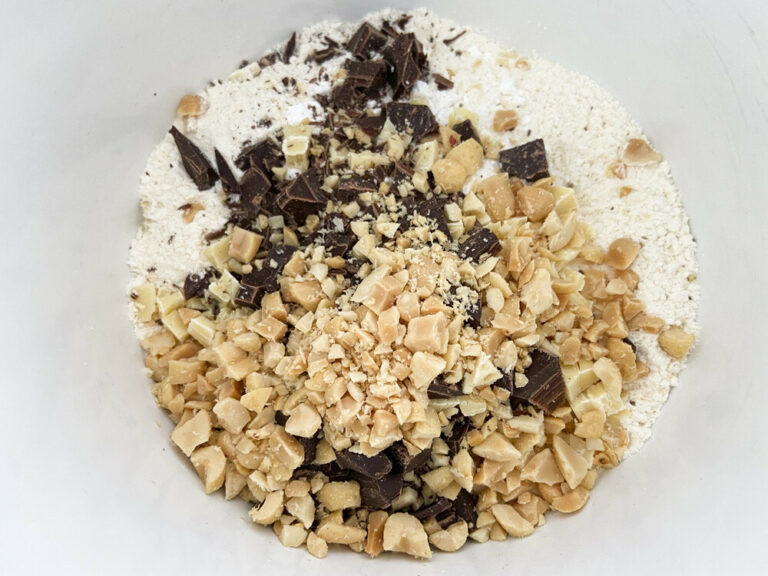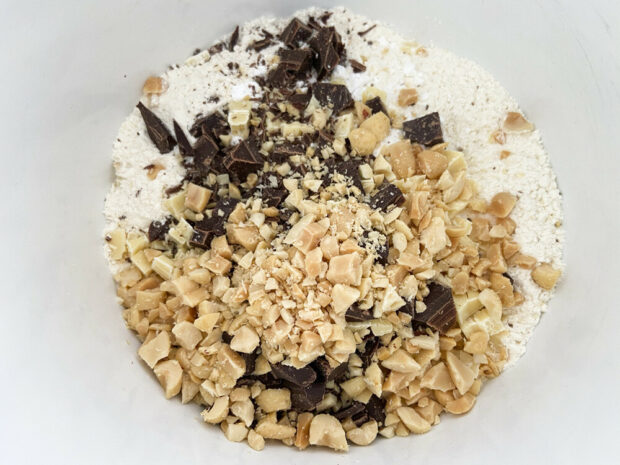 *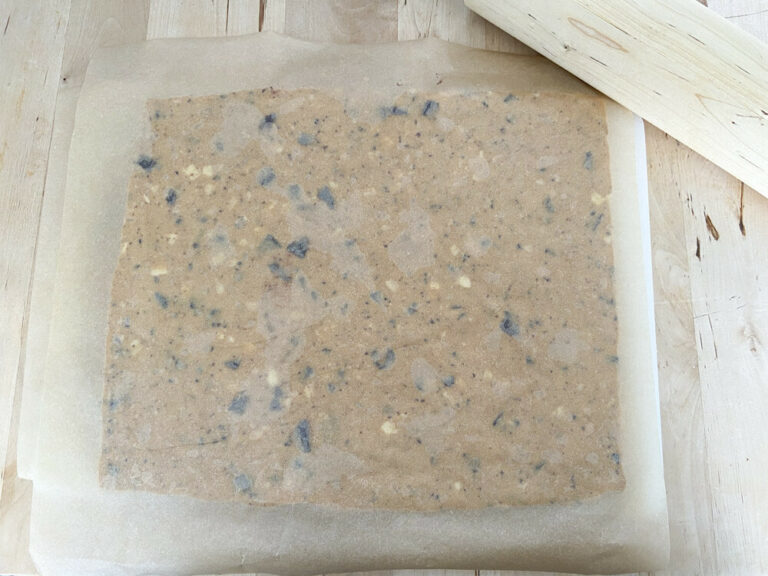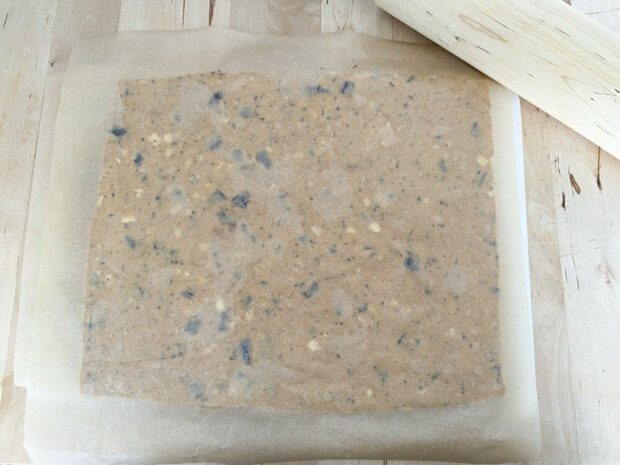 *