Having the right sailing gear is crucial not only for professional sailors preparing for a competition but also for recreational boaters. That is because the clothes you wear for your boat adventure can make or break your experience on the water.
Long-term sun and wind exposure can make you feel cold and damage your skin. Luckily, this can all be prevented by wearing boat clothing with UPF-rated fabrics and breathable long sleeves. Also, wearing specialised gear made of water-resistant and quick-drying fabrics can help keep you dry when out on the water.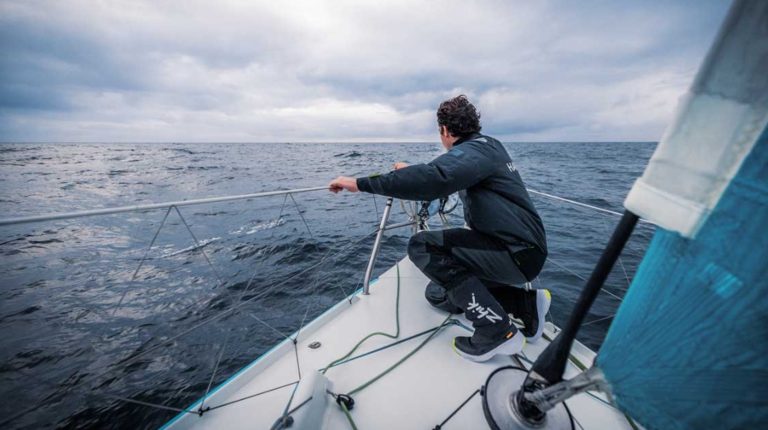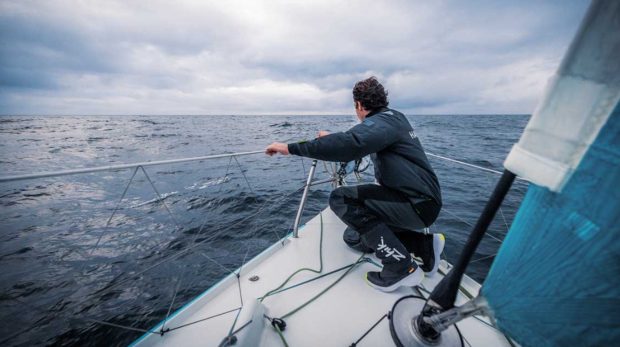 In addition to these technical benefits, your boating clothing should offer comfort and functionality. After a long day in the sun and breezy surf, your boating attire should feel as fantastic as it looks and performs. So don't be afraid to invest in high-quality sailing clothing. Your skin will appreciate it.
The good news is that various nautical clothing brands have emerged over the years to produce the best gear for life at sea. Here are a few to keep in mind when purchasing your sailing gear.
Zhik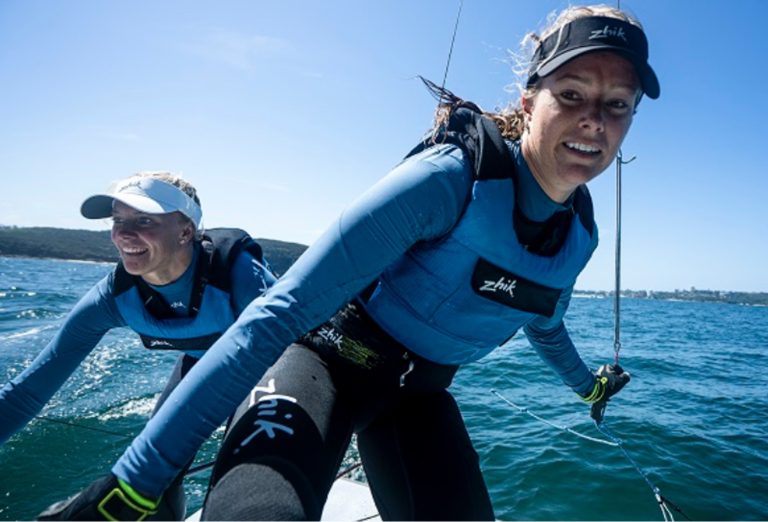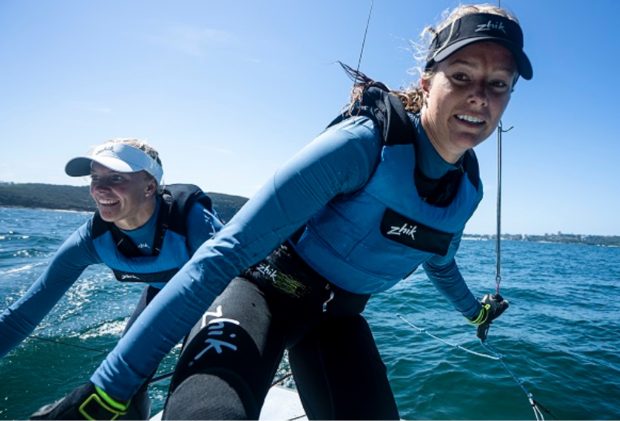 Brian Conolly, an avid sailor himself, created the Australian clothing company Zhik in 2003. The company's dedication to performance-driven design and innovation has made it a household name for Olympians and sailors throughout the world.
Zhik strives to offer the best sailing equipment available and is aware of the particular difficulties that athletes experience on the sea. Their use of neoprene in their sailing gear is one of their most significant breakthroughs.
The use of neoprene in sailing gear is one of Zhik's most significant innovations. Neoprene is a material with high insulation and elasticity abilities, making it perfect for water sports. Zhik has elevated this material by pairing it with its unique MicrofleeceTM lining, which provides exceptional warmth and comfort even in extreme temperatures.
Within the sailing gear Zhik collection you will find a wide range of sailing apparel and accessories including jackets, wetsuits, tops, bottoms, footwear, gloves, headgear, and more.  Each item has been carefully developed to improve performance and survive the rigours of the sea.
Zhik is conscious of the value of both usefulness and style in addition to concentrating on the former. The Zhik series of sailing equipment features svelte, intricate designs that are not only practical but also beautiful. Whether you are a seasoned sailor or just a recreational boater, the brand provides options that will satisfy your needs and keep you looking nice at sea.
Some of the most popular Zhik items:
Zhik Anti-UV Spandex Top
Made from tough stretch nylon, the Zhik UV Top Spandex ensures a flawless fit even during the most strenuous manoeuvres. Its unique manufacturing technique assures that it will withstand the test of time. It also has UPF 50+ sun protection, which is particularly efficient against the sun's rays even at water level. It's an excellent top option for all kinds of nautical activities.
Zhik 170 Sailing Boots
The Zhik 170 sailing boots are low-cut ankle boots that feature a tough construction. They're a great all-round sailing boot suitable for both hiking and trapezing.
This footwear is warmer and more durable thanks to its thicker, stiffer construction, which also offers better ankle support when racing across the boat and on the wire. Less slipping is also a benefit of the high-grip sole during tacking and gybing.
Musto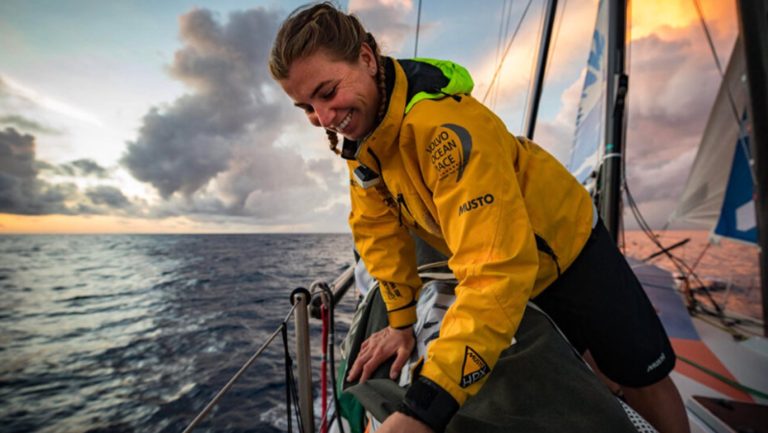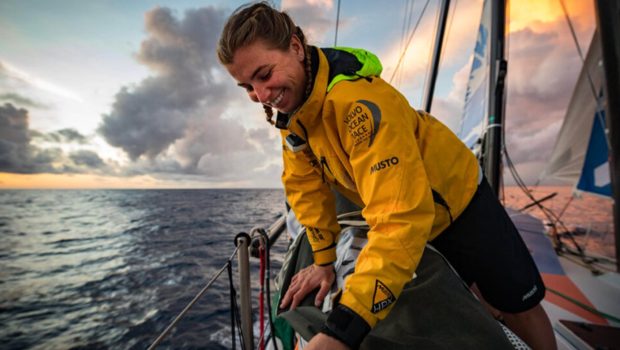 Musto is regarded as one of the top manufacturers of sailing apparel on the market with more than 55 years of experience in the field. Musto, a leading manufacturer of sailing apparel, uses amazing fabric technology to keep sailors dry and comfortable.
Musto makes clothing that can be used for skiing if you like it, as well as wearing on the boat and in daily life, like many of the reputable clothing companies for sailors. Their designs are highly attractive and pay close attention to detail.
To ensure that its products can withstand any harsh weather conditions, Musto tests its clothing, footwear, luggage, and accessories in the world's most hostile location. Musto is very popular for its durability, which is possibly why they provide a lifetime guarantee on several of their items.
Popular Musto items:
BR2 Offshore Sailing Trouser
R2 Offshore provides outstanding levels of waterproof, breathable, and hardwearing protection for offshore enthusiasts who spend a lot of time on the water and expect quality and dependability from their foul weather gear.
The BR2 is a cutting-edge, two-layer microporous and hydrophilic coated material. This permits the fabric to breathe by enabling moisture to escape through small holes while preventing water from permeating the fabric shell.
BR1 Breathable Sardina Gilet
When sailing in warm regions, the Sardinia BR1 Gilet is the ideal mid-layer.
This lightweight layer is entirely waterproof and includes a drawcord hem and mesh inside for your comfort while sailing in spray and rain.
Multiple pockets keep your essentials close at hand, and an inside zipped pouch with a headphones exit point ensures you're listening to the correct music while sailing.
Helly-Hansen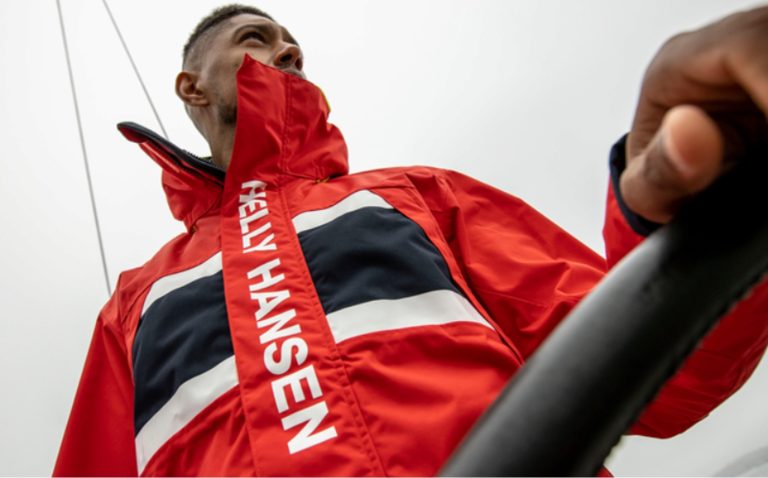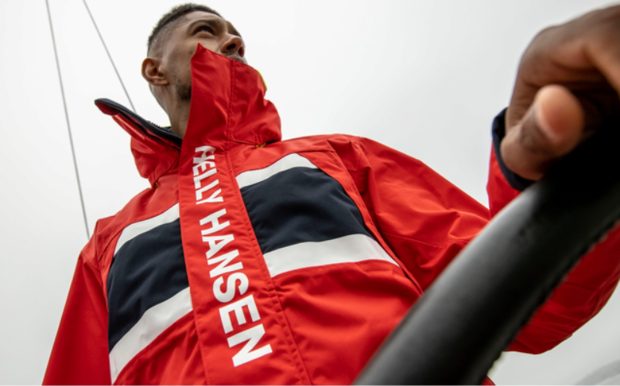 Norwegian company Helly Hansen makes sailing gear and is situated in Oslo. It was started in 1877 by ship captain Helly Juell Hansen, who devised a more effective way to safeguard himself from the severe Norwegian weather. He and his wife Margrethe founded the business by making waterproof oilskin coats, trousers, caps, and canvases from rugged linen saturated in flaxseed oil.
Today, sailors all over the world can be spotted wearing Helly Hansen gear. Although this brand is not the most budget-friendly one, it's probably the best when looking for a sailing jacket.
The Salt Coastal Jacket
One of the most popular items in the Helly Hansen line is the Salt Coastal Jacket. It's a full-length, traditional-style jacket with a polyester inner consisting of two layers of breathable material. It has flexible sleeves for more movement, a storm flap, double cuffs, a fleece-lined neck, a high-visibility fluorescent hood, and handwarmer pockets.
This jacket is a suitable option for a cross-channel cruise during reasonable weather. However, if you'll be boating offshore and there's a chance of bouncing upwind in 25 knots of air and wind versus tide circumstances, you'll want a higher-spec jacket.