Among the festivities (or not), which precede a departure on vacation, there is the stage of the suitcase. A dreaded moment, especially when you are one of those who tend to fill it a little, or even too much, for fear of missing something at your vacation spot. 
Although we're not one to travel light, if it can help or at least inspire you, here are some of the most practical essentials that we're sure to slip into our suitcase this summer…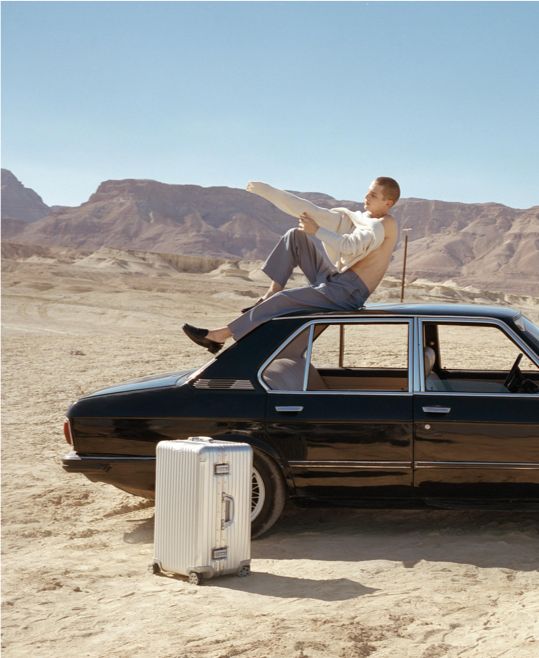 We start with a good suitcase
If we start at the beginning, choosing a good suitcase that is solid, resistant, practical and light are essential. It is up to you, depending on your needs, the length of your stay or your personal preferences, to choose its format, its rather flexible or rigid material… On our side, we can only recommend that you opt for a model with four wheels that is easier to pull without struggling. Our favourite of the season is from Rimowa and its line of suitcases in pop colours: lemon yellow or lavender purple. 
Compulsory solar products 
Summer holidays oblige, impossible to go out in the sun without sun protection, even if it should be remembered that it is normally recommended to wear an SPF daily, summer and winter. This summer, among our favourite sunscreens that we will under no circumstances fail to slip into our toilet bag, that of the Australian brand Standard Procedure, with an SPF 50, but also water resistant for 4 hours. 
Regarding the oil that will help us get a dream tan, we only have eyes for the one from Bali Body which moisturizes in addition to giving the skin a pretty golden tint. 
What hair products to take on vacation?
It's out of the question not to take our favourite hair products with us. Of course, we will have to do without the complete routine, for obvious weight limitation issues, but we need at least a good shampoo, a good mask and something to style our hair after the beach. For this, you can count on the SU hair range by Davines, designed for hair exposed to the sun, which consists of: a moisturizing and protective shampoo-shower gel, a moisturizing mask and leave-on hair milk with UV filters, to spray, to protect our hair from the sun. 
Our favourite jersey of summer 2022
For the swimsuit, if we only had to bring one, we might choose the Paul swim shorts from the Kymina brand. A model inspired by Paul Newman was designed in eco yarn polyester, which makes it comfortable to wear in addition to drying it very quickly. 
Bosch FreshUp: an ultra-practical bad odour vacuum cleaner
Gadget for some, small revolution for others, we will certainly keep a small place in our suitcase for FreshUp, the latest innovation, to say the least, bluffing from Bosch. A mini device capable of sucking up bad odours on textiles: perspiration, cigarettes, or even food… Convenient when you don't have a washing machine at hand on vacation and you want to freshen up your clothes. Tested and approved! 
A water bottle to stay hydrated
Never without our water bottle! Because it is important to stay hydrated while limiting your plastic consumption, the one we will take on our vacation this year has the merit of being very practical. We say thank you to the Dopper brand, which has designed a model of steel water bottle that will keep your drink cold for several hours. The most ultra fancy? The cap of the bottle turns into a stemmed glass…Chic! 
An alcohol-free perfume so as not to damage our skin
On vacation as in life, you can't do without perfume, but in summer the alcohol they contain and the sun don't go well together. Instead, we rely on alcohol-free references, like our favourite perfumed mist for the holidays, the Brazilian Crush by Sol de Janeiro, reserved only for aficionados of gourmet and very sweet scents. 
A pair of flip-flops for the swag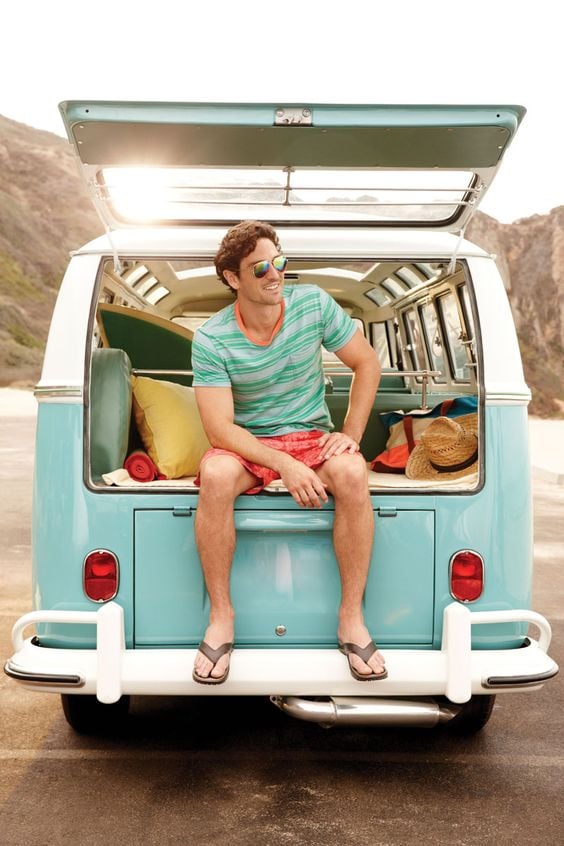 Only shoes allowed this summer, tap shoes or clogs. On our side, our heart swings, are we going to bring our pair of Crocs, or rather our Birkenstocks or our faithful Adilette? …And why not all three? 
Rather bob or cap? You are free to choose your camp…or not. Head to the hat, or not, we will necessarily take a headgear in our suitcase to protect our face from sunburn.