There are a lot of exciting things that happen during the wedding season. You pick your dress, your bridesmaids, your venue, and your reception hall perfectly. You spend hours — days, even — pouring over the wedding seating chart. You argue with caterers, make up with caterers, and then argue again. In short, you plan out every detail of your special day.
But before the big day, there's a celebration that we don't want to overlook: the bridal shower! Tradition dictates that the families or the bridal party will plan this event.
There are a few simple rules for the bridal shower: Hold it during the daytime. No guys allowed. There must be games for the group to play as a form of bonding. And the guests will bring gifts. Showers, after all, are governed by unspoken rules passed down from generation to generation.
Here are some things to consider when planning this important day.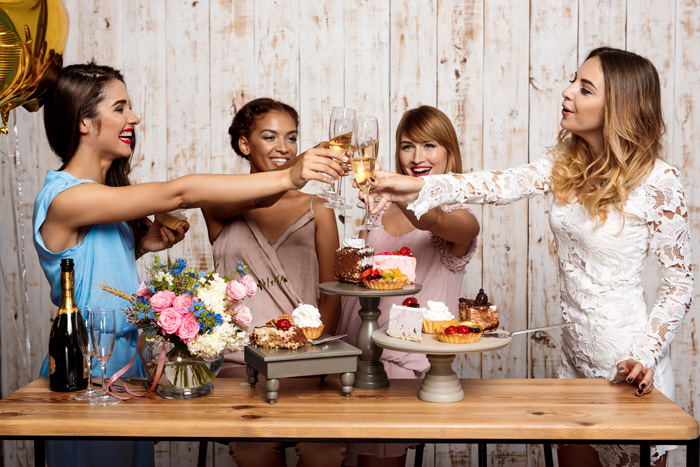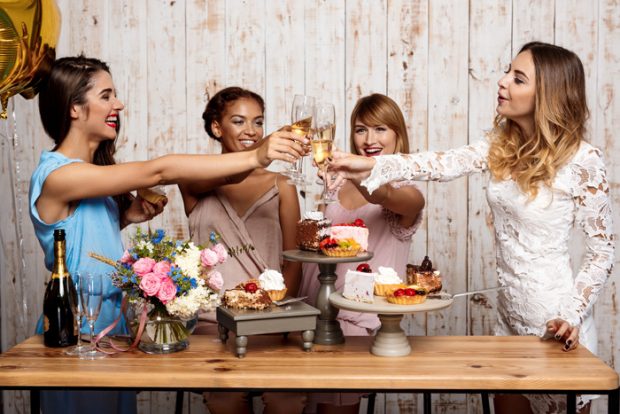 Choose a Location
Picking the venue for your bridal shower can sometimes be just as hard as finding the wedding reception hall. Fortunately, by now you have probably made some connections with reception halls in your area. Consider asking your ceremony or reception hall if they have availability for a bridal shower. Sometimes this is the best route to go. Many buildings will give you discounts for having multiple events at the same place. This will also let your guests get familiar with the building you plan on using.
Find the Right Decor
Finding beautiful and unique decor is a lot of fun as well. It is important to find party supplies as soon as you pick your location. Doing this will ensure that you get the best prices for your exciting day. Check out online party stores to get the best selection. Pick a theme for your wedding and try to stick with that same theme for your shower.
Feel free to incorporate some decorations you plan on using in your wedding. For instance, if you plan on using lanterns down the aisle at your wedding, maybe use them as centerpieces at your shower. Doing this will not only save money but will help you tie in your theme through all aspects of your wedding.
Pick the Perfect Menu
Next up is picking your shower menu. Depending on your budget, you will have a few different options when it comes to food. For those with more money to spend, you might consider plated-style meals that are full lunch or dinner portions. If you don't have as much available, you might consider doing appetizers, finger foods or just desserts. Regardless of what you choose, make sure that you let your guests know ahead of time so they can come prepared.
Your menu should really be planned around the time of day that you want your shower to be. If your shower is in the late morning, think about having brunch. If it is between the hours of 12 p.m. to 3 p.m. have lunch and or finger foods. If it is after 5 p.m., plan to have dinner portions.
Plan the Fun Stuff
Once all the technical stuff is planned, you can finally focus on the fun! Decide what you would like your shower to be like by asking yourself a few questions. Do you want it to be elegant? Would you like it to be very casual? What would make it fun? Will your future spouse be there or at home? You can ask yourself hundreds of questions to help you plan out all the good stuff. Think about showers you've been to in the past. Reflect on what you liked and what you didn't like.
You want your shower to be as enjoyable as possible for you and your guests. So if you think you and your guests would have a good time playing games, then do that! If you think your guests would rather enjoy table conversation, then try that. At the end of the day, do whatever makes you happy!