When it comes to the wedding milestone in your life, everyone wants to have their dream wedding. Weddings are an incredible thing in life to celebrate, but often come with a large price tag. The thing to bear in mind is that weddings don't have to be about the price tag, it needs to be about the experience. Whether you decide to purchase your wedding decorations online or in the retail outlets, you can create a wedding day experience that doesn't break the bank! If you don't have a lot to spend on your wedding, don't be afraid as there is hope. Below we have shared a few tips to get you walking down the aisle and celebrating your day of joy.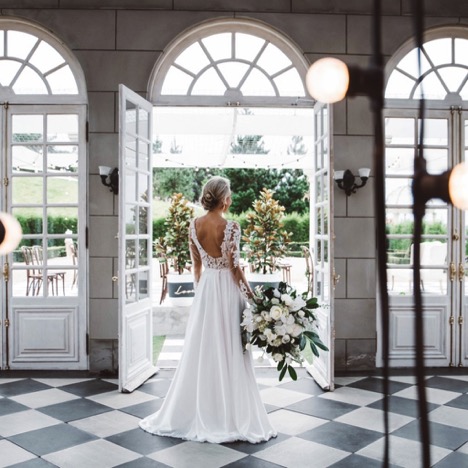 Select a good venue.
To create an atmosphere where you will have the wedding of your dreams, you need to have a venue that is ideal to create your desired wedding atmosphere. Did you dream of getting married in a building that looks like a castle, or in a big building that is like a home or mansion? Perhaps you wanted a wedding on a farm? Wherever you decide you would like to get married, consider the type of ambiance that you would like to have from your venue, and then create your fairytale wedding around that. Some venues to consider include:
Weddings on a hill or mountain with a view.
There are several locations around Australia that offer scenic views from the mountain top or hillside. If you decide to do it outdoors, you will need to consider the weather forecast. You may need to get a license or permits from the local council to do the ceremony on public property. Alternatively, you could arrange with a local resident to conduct the event on their private property for a small fee.
Town hall.
There are several town halls in Australia that offer weddings. Often, these town halls will charge a flat fee or provide a package option. The venues vary in their appearance with some being more modern and others more historic or rustic. The availability of the town halls can also give you an added flexibility with planning your event for the day.
Garden weddings.
Garden weddings are popular in Australia. The opportunity to get married under the sunshine in luscious green gardens surrounded by nature and loved ones is very appealing. Typically, the fees are small in comparison to hiring a venue like a church or a large function room. You will need to work with a company for chair hire and the local council will usually give you a permit for the area for a certain amount of hours.
Beach wedding.
Beach weddings are also very popular in Australia. Getting married under the sunshine, golden sands and the sound of the waves hitting the shoreline is attractive. As with garden weddings, you will need to seek permission from the local council to conduct your wedding on the beach and they will usually provide you with a permit for a certain amount of hours. The dedicated space that you will receive, will be much cheaper in comparison to hiring a building for your wedding venue. You will need to account for good weather conditions on your day though.
Lighting up your wedding night!
Regardless of the venue that you choose, the lighting of the venue will give it the magical touch. If you are having your wedding ceremony during the day, you will rely on natural lighting. For weddings that are in enclosed areas or at night, the use of artificial lighting has an increased importance in how magical the event will seem. Ideally, make use of natural light where possible, with candles or lanterns. Also, consider different low lighting and coloured lighting effects. Get this right and the rest of the wedding decorations will fall into place naturally.
Decorations.
You can purchase the decorations or if you choose an all-inclusive deal such as one from a hotel, they will provide it all for you. It is easy to get carried away with decorations to invest in, such as the flowers, centrepieces, cutlery and colour palettes. The list is endless. The lighting will provide the strongest impact towards having a magical wedding ambiance.
Food and drinks
The food and drinks can get expensive. On average, it will cost $100 per head for the event. If you would like to keep the costs down, offer canapés or a buffet. If you are really tight with money, invite everyone to a restaurant instead of holding a reception and they can pay for their own meal. People genuinely understand when it comes to weddings.
Rent the suits
You have the choice to buy the wedding suits for the male bridal party, however it will be an expensive option. Alternatively, look out for suit rental places that can provide you with a set or ask the groomsmen to sport a colour theme such as black and grey. You will all surely look like princes on the day.
Have your bridal gowns and bridesmaids dresses made abroad.
You can have your bridal outfits made in your country or you can outsource to countries such as Vietnam or China to get the job done. The catch is you will need to provide measurements and there is the risk of not receiving your bridal outfits on time.
Rather than hiring a photographer, give your friends DSLR cameras to take photos of the day.
Hiring a photographer can be expensive. Alternatively, you can ask friends with a DSLR camera to take photos for you. It will provide a more personal feel for photos taken on the day.
Keep flowers to a minimum.
It is easy to get carried away with flowers. Flowers are important to the bride on her wedding day. But you don't need to have flowers on every table and for every bridesmaid. Get a bouquet for the bride and maybe once centrepiece. Keep it simple.
Your wedding day is meant to be special. And it shouldn't be the price tag that determines it. Seek to maximise the positive experience for your wedding day by creating an environment that everyone will enjoy. The day should be a lot of fun and creating a magical environment will allow you to have the fairytale wedding that you've always dreamt about.