Putting earrings on newborns is a practice that some parents decide to delay and even some hospitals no longer provide this service, however many parents continue the tradition of putting earrings on the little girl. But choosing baby earrings is not an easy task.
Given this situation and more, if you are first-time parents, several questions may arise when choosing your first earrings, such as: What material is the best? What kind of closure? Can they have any shape? We reveal all your doubts.
HOW TO CHOOSE BABY EARRINGS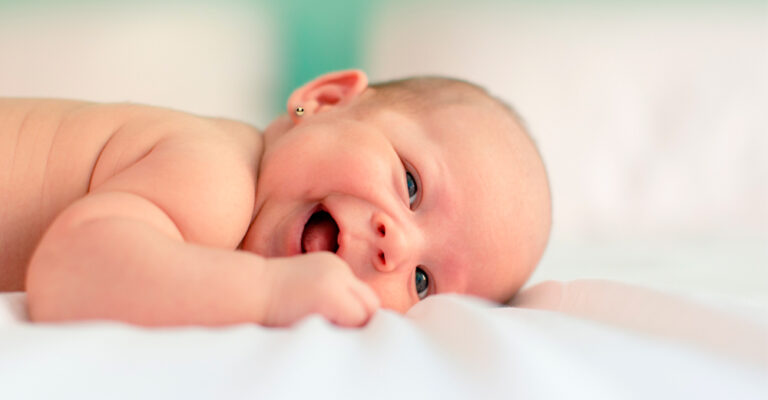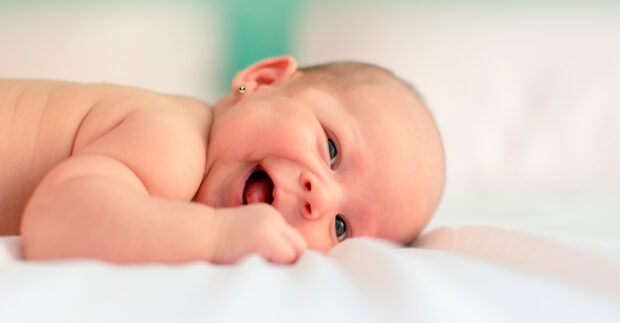 The material of the earrings:
The material with which the baby earrings are made is essential because with the skin of a newborn we must take special care since their delicate skin is more susceptible to allergies. Without a doubt, the best material for your baby's first earrings in 18-karat gold, since being a noble material of high purity, the possibility of generating allergies is minimal.
The baby earrings must be in line with her face.
For newborn babies, first-set earrings are recommended, whose measurement is 3 or 4 mm, and depending on how your little girl grows, she can use them until after the year. In this case, we do not recommend hoop earrings for babies of such a young age as they can unintentionally get tangled and hurt themselves.
For girls of one year or more, and always taking into account their complexion, the most appropriate measurements are 5, 6, and 7mm. The range of earrings for girls is quite wide.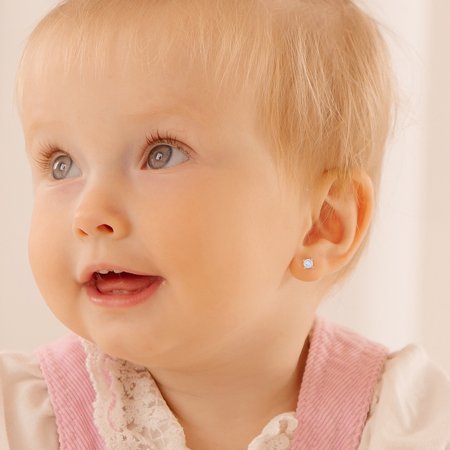 You must take into account the shape of the earring since if it is pearls, the perception of size as it is spherical is greater.
The shape of the earring:
The earrings must be comfortable to wear for your baby since they spend most of the time sleeping and should feel comfortable with them.
Make sure that the earrings do not have pointed shapes or accessories that dangle, the ideal is that the model has a flat design. A simple, round, and fine earring will be the most appropriate choice for your little one, think that later you can choose another model.