The new trend, palazzo pants, are elegant and feminine and, because of their wide leg and light fabric, they're perfect for keeping you cool on hot summer days.
Palazzo pants are easy to pull-on and go, provide balance and flatter wider thighs and hips, and create the illusion of a maxi skirt while keeping the freedom of pants intact.
An ideal pair of Palazzos should skim the floor with heels on. Wear fitted tops or tuck your top in when wearing Palazzos as it gives the illusion of a taller you. Your tops can be colorful to balance the look. Wear wedges heels to add height. Accessorize with contrasting jewelry for jazzing up the outfit.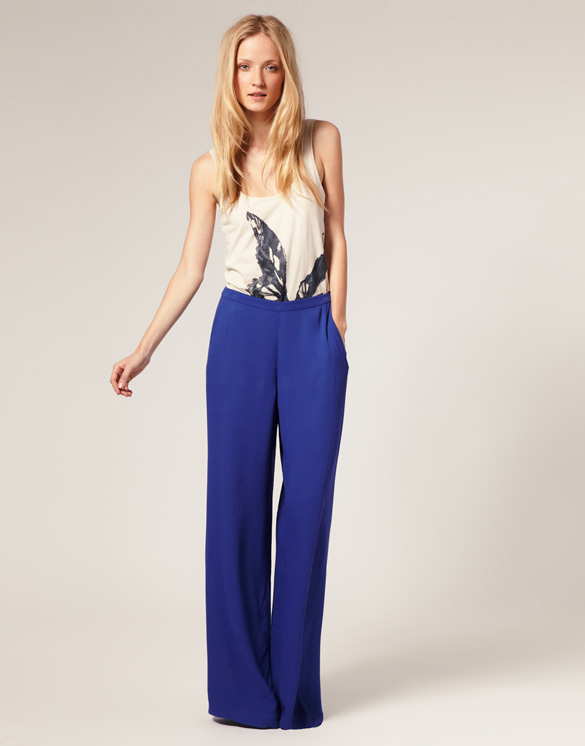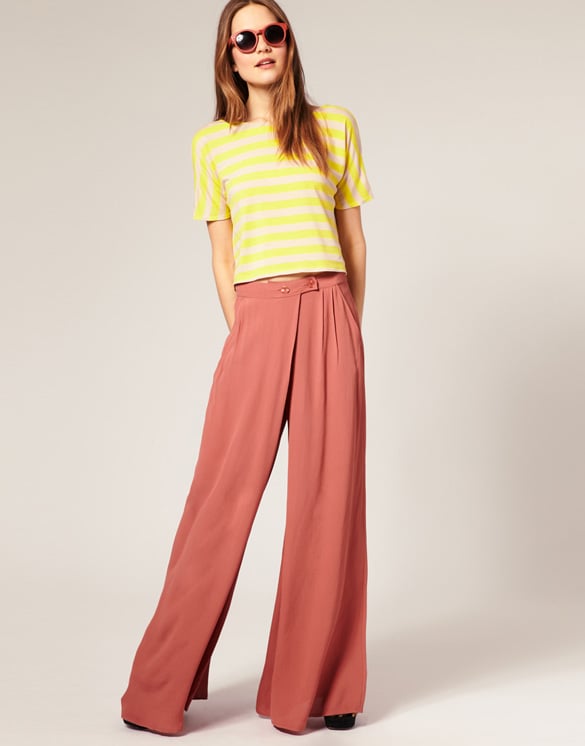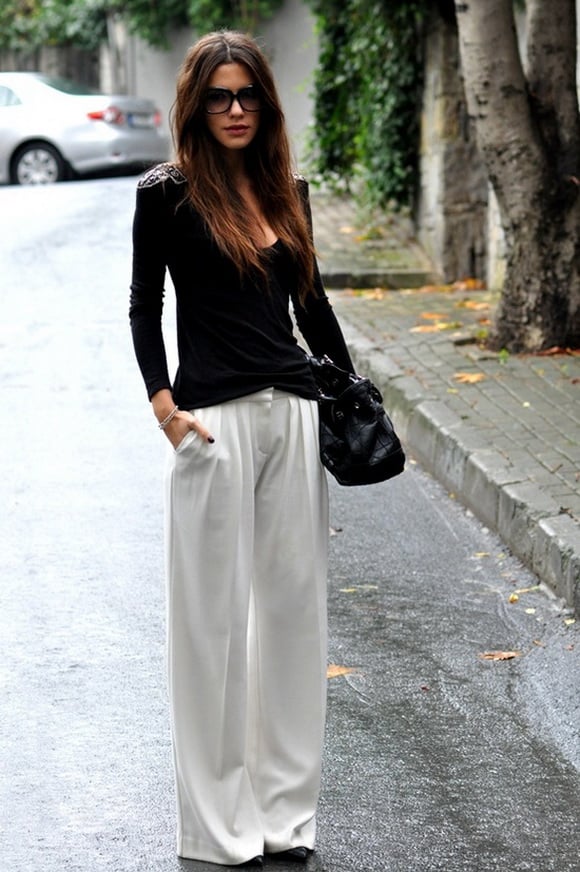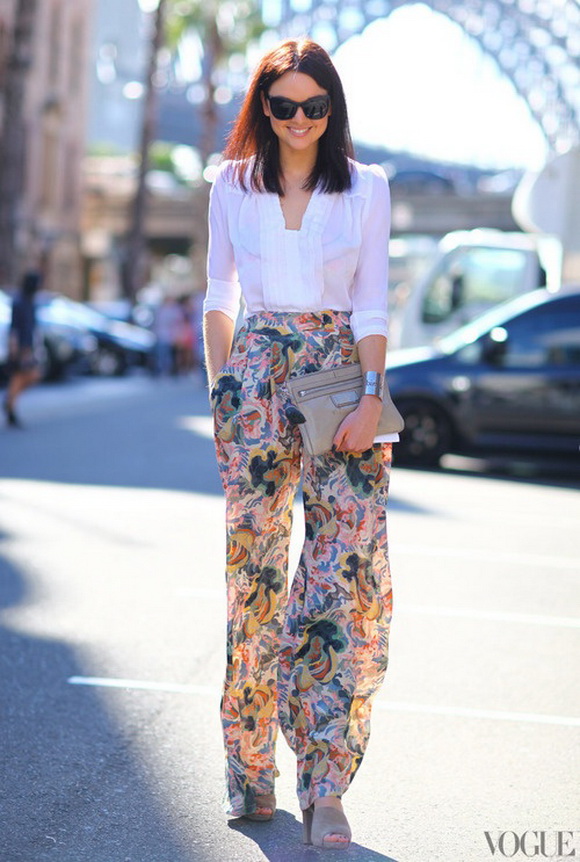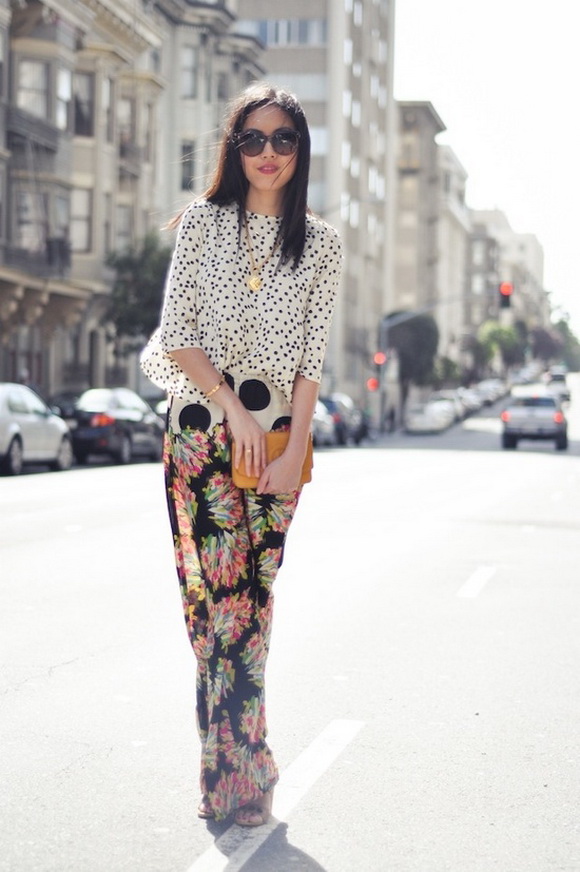 Source