Are you noticing that your skin is appearing dull and tired lately, despite following a consistent skincare routine? Sometimes, even with proper skincare practices, our skin can still feel like it's lacking something. This is where a booster can come in handy.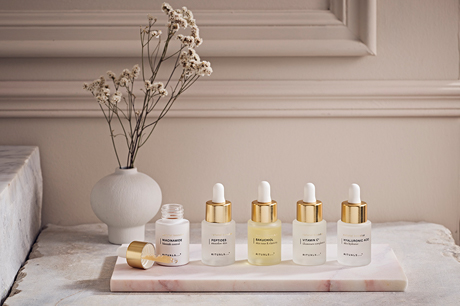 A booster is a product that can enhance the effectiveness of your existing skincare routine. Its texture is similar to that of a lightweight serum, and it contains a high concentration of nourishing ingredients that can address various skin concerns, such as dryness, lack of radiance, wrinkles, and uneven texture.
By incorporating a booster into your beauty regimen, you can provide your skin with targeted care and support that goes beyond what your regular skincare products can provide. In the Ritual of Namaste line, there are five boosters available, each formulated with a specific active ingredient to meet different skin needs. Additionally, the newly revamped Clean & Conscious Skincare range contains ingredients that are over 95% natural in origin, making it a great choice for those who prioritize clean beauty.
1. The Ritual of Namaste Bakuchiol Natural Booster
Does: Improves skin tone and elasticity
2. The Ritual of Namaste Vitamin C* Natural Booster
Does: Increases luster
3. The Ritual of Namaste Hyaluronic Acid Natural Booster
Does: Moisturizes the skin
4. The Ritual of Namaste Peptides Natural Booster
Does: Gives softer and firmer skin
5. The Ritual of Namaste Niacinamide Natural Booster
Does: Balances and smoothes the skin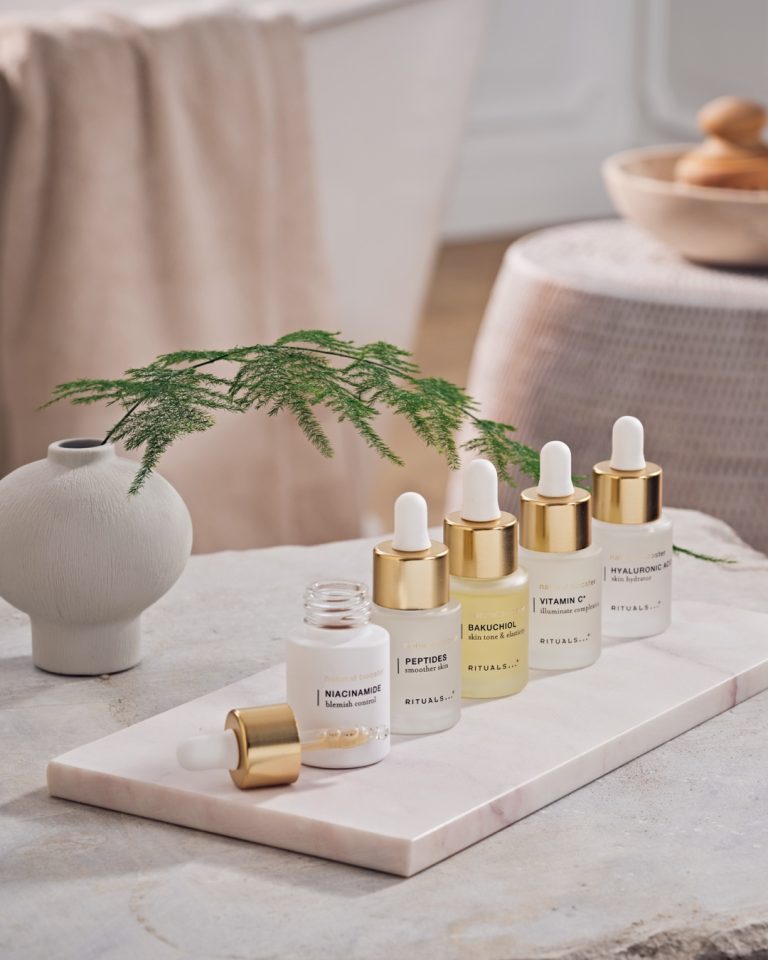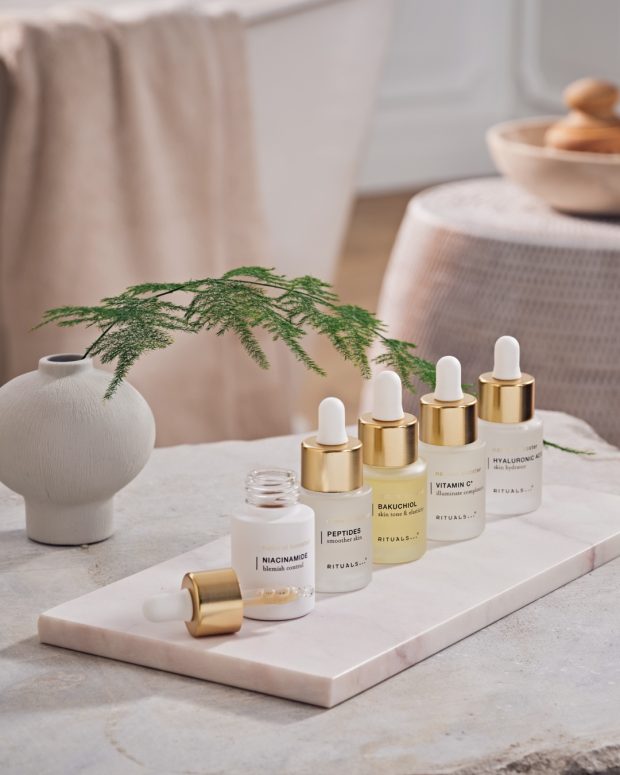 How to use a booster
Apply 4-5 drops to cleansed face and neck morning and evening, or mix into your serum or day and night cream.
Facial Massage – Increases radiance and reduces fine lines
Does your skin feel swollen, do you want to reduce wrinkles or get more glow? Massage in your booster with an effective facial massage that activates your skin while providing wonderful relaxation.