Ah! Gucci, you magnificent, yet surprisingly pocket burning guilty pleasure. It is an established fact that Italians do not joke around with their fashion (and pasta). Maybe there was a mystical "God of Fashion" in ancient Roman mythology that we don't know about. How else does one explain the elegance, innovations and timeless fashion trends that come out from that country? Gucci, in particular, is one of the classic examples of how a premium fashion brand should lead the way.
Gucci, over its span of existence, has taken the fashion market by storm. It has established a solid brand name for itself in the fashion market. Gucci has been at the epitome of initiating new fashion trends. They may seem preposterous or unconventional initially but people eventually hop-in the Gucci bandwagon just for its sheer brand value. The only downside? Their mindboggling price tags. Maurielle's Gucci Replica Guide provides you with an alternate means to get your hands on the latest and trending Gucci Replica items.
If you're on the lookout for any latest and unique fashion trends to upgrade your wardrobe contents, here are some of the latest Gucci trends you need to know.
1. Fur-Lined Loafers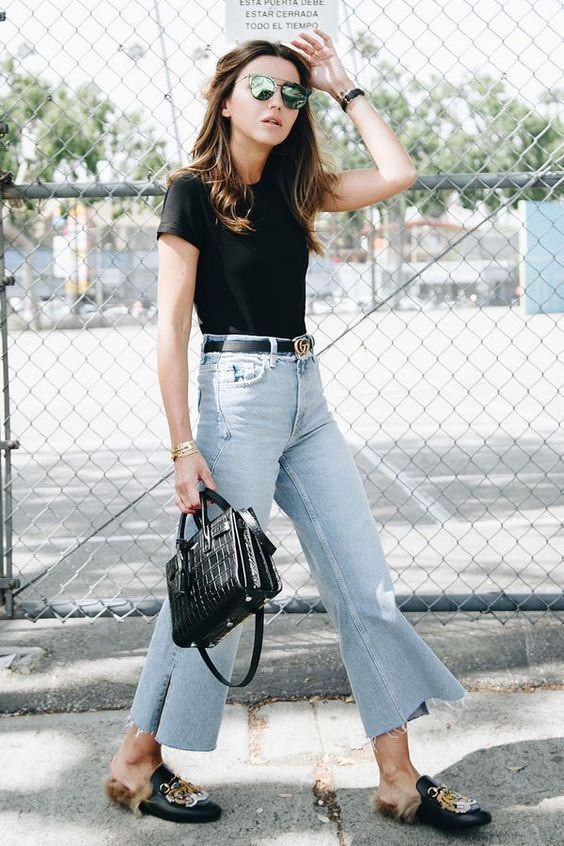 Who said furs only look good on your coats?  The complete inverse of that works quite exquisitely as well. If fur-lined loafers were ever out of fashion, well, the trend is making a convincing comeback and believe you me, you don't want to miss out. Fur-lined loafers with their decorous styling statement and convenience can blend in with almost any outfit. However, this time the plain and solid-coloured design is making an exit, and the houndstooth and damask-patterned loafers are making some serious fashion statements. If your fur-lined Gucci loafers are being wasted away on the back of your closet, it's time to take them out.
2. Gucci Arli Bag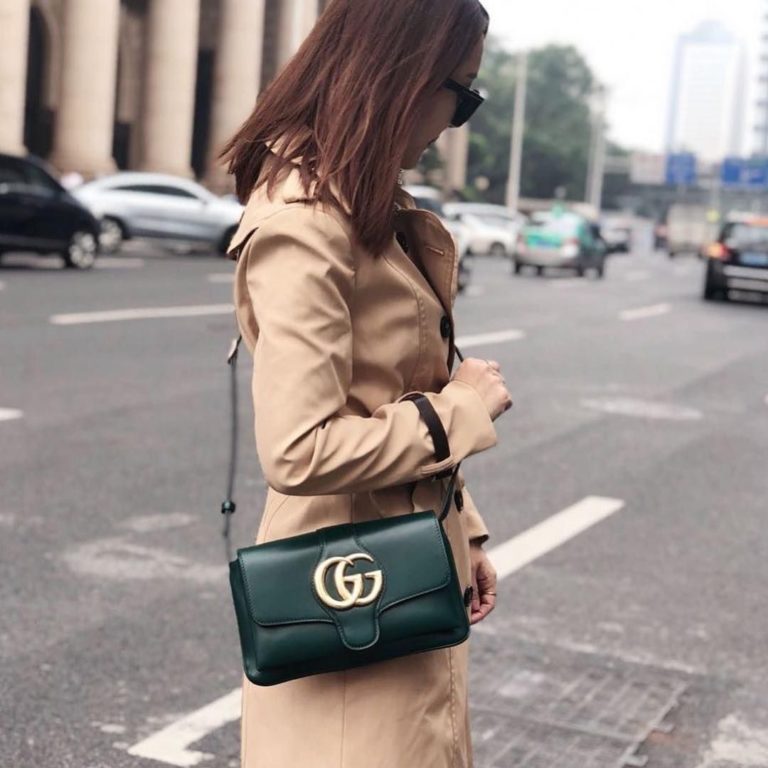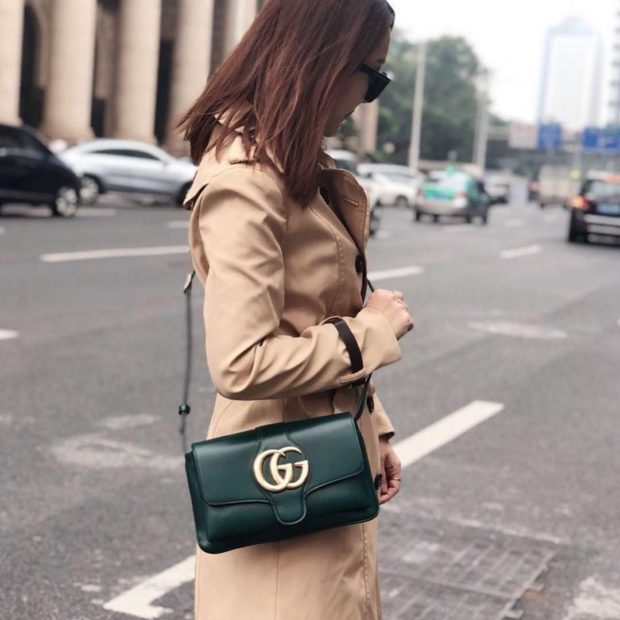 If you thought Gucci was going to stick only with conventional clothing items, well, you couldn't have been more inaccurate. From an endless list of some of the most iconic women's bag collections, Gucci has now come up with its latest masterpiece – the Arli bag. The Arli bag is a mixed bag of modern design with a massive vintage influence from the '70s. The bag was first seen during the Gucci Cruise 2019 and had since then grabbed massive attention.
The oversized double G-design helps the Arli stand out. It is an ideal combination of class and vintage – definitely worth swapping out your outdated shoulder bag for.
3. Gucci Tortoiseshell and crystal logo hair barrette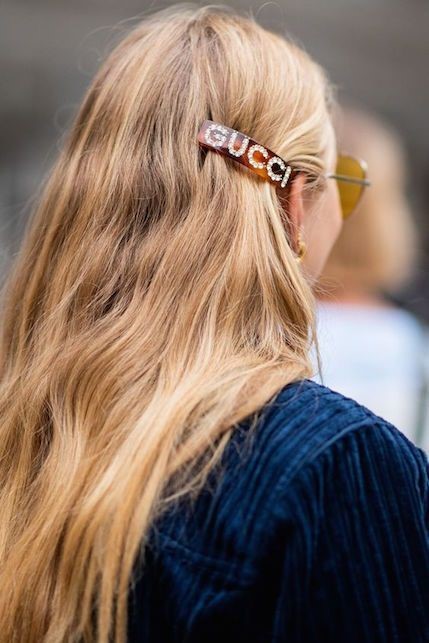 It is amazing how a minutely detailed fashion accessory such as a hair barrette can stir up such a mindboggling trend. Hair accessories have become such a huge hit in the fashion market – it is literally unbelievable. Barrette, in particular, has been at the helm of that booming popularity. Gucci's tortoiseshell with their signature logo is something too tempting for anyone to resist.
The best thing? This piece of simple yet elegant hair barrette blends in immaculately with almost any outfit, thanks to the luxurious Gucci branding logo in sparkling rhinestones. If you're looking to make some serious fashion statement without having to try "too hard," this is your go-to fashion accessory.
4. Gucci Leather Bucket Hat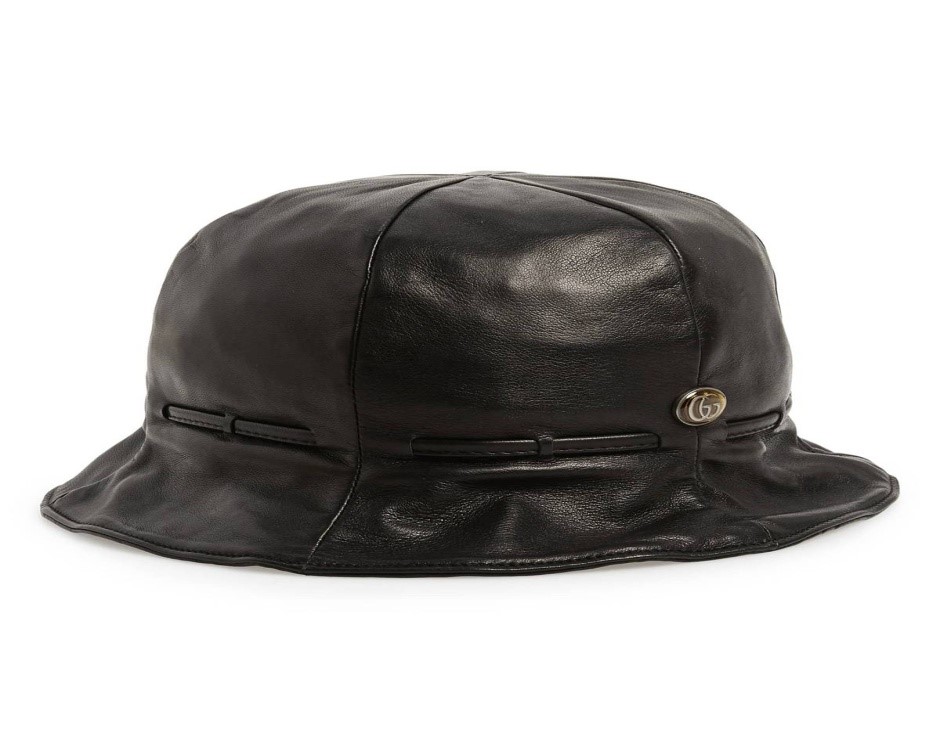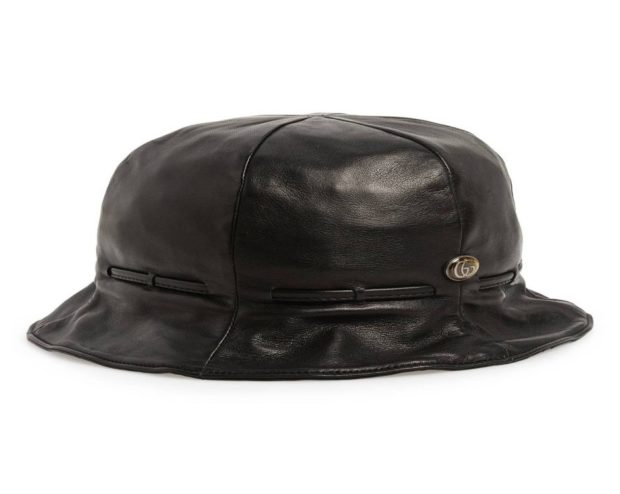 Another one of those retro 90s fashion accessories that are making a convincing comeback is the bucket hat, and YES, they are here to stay. In addition to contributing a key styling element in your wardrobe, this iconic piece of fashion accessory provides practical application of protecting you from the sun as well. Extremely stylish and sun protection – what's not to like about it? Irrespective of the fabric or the design (plain, graphic, or patterned) these snazzy hats are in trend, and you should definitely be wearing one yourself.
5. Patchwork print dress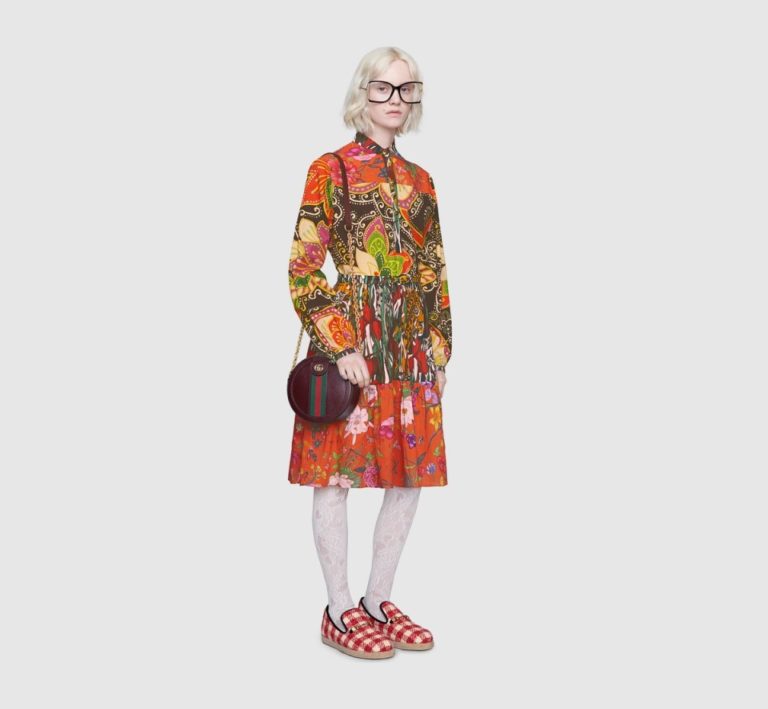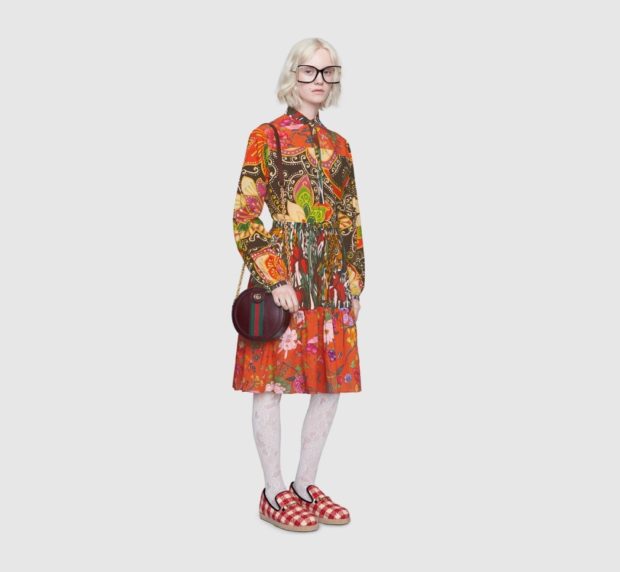 Oh yes! Patchwork print dresses are no longer just considered your grandma's favourite crafts. Patchwork print clothes have found their way back into the closet with a refreshed look. Patchwork dresses due to their exquisite blend of colors and patterns make print-mixing look sexy, which is not something you hear every day. They have been extensively spotted out during the fashion weeks on New York and Paris. The contrasting blend of creative colors and fabrics makes it a standout and an eye-candy everywhere you go. Any reason why you shouldn't be embracing this trend? We hope not.
6. Classic Gucci printed tees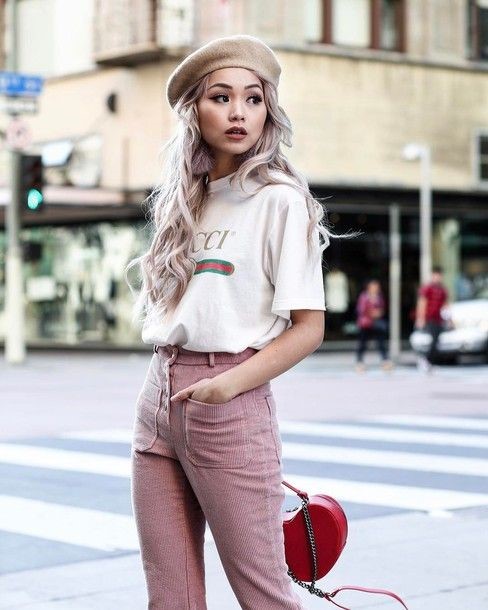 Well, it seems like Gucci printed tees aren't going anywhere in the next 50 years (or even more?). People can't seem to get enough of this simple yet refined piece of clothing. At this point, the Gucci graphic tee has almost acquired cult status, and it does not take a rocket scientist to figure out why this is so. The concept is rudimentary – pair it up with the matching companions, and you're ready to venture out anywhere looking elementary yet extremely chic.