E-commerce has grown explosively over the past decade. According to the U.S. Census Bureau, its market share in the retail sales pie in the third quarter of 2017 was 9.1 percent, up from 5 percent in 2012 and 3.5 percent a decade ago.
While shopping malls still attract many fashion seekers, market research shows the online apparel has now become the fastest growing category of e-commerce in both Europe and North America. It's evident that more and more shoppers are ditching the mall for online stores.
Brands and retailers that want to thrive in this new era in the industry should consider the following trends, which are redefining the fashion e-commerce landscape.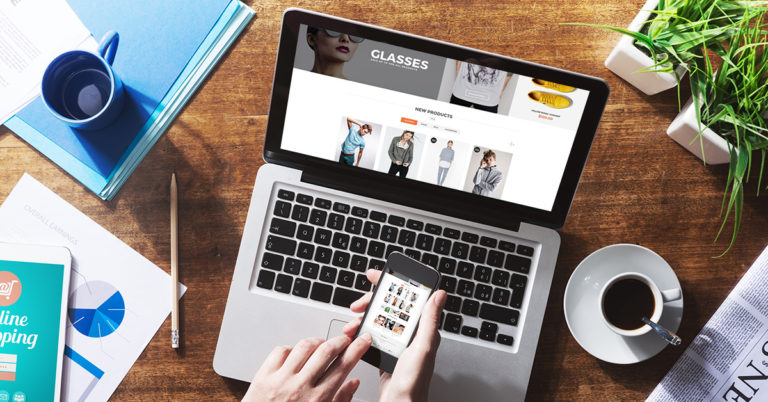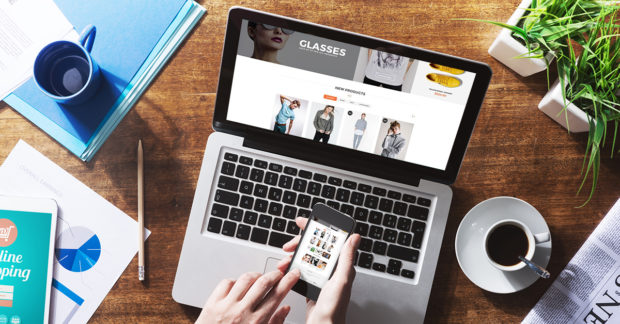 The Universal Shopping Cart
With fashion brands popping up quickly, it's becoming overwhelming for you to look for items across the scattered websites. Enter e-commerce aggregators. These sites take clothes, footwear, and accessories from different brands and bring them under one roof. This makes it convenient for you to find everything you want from across the globe in one place.
It's also time-consuming to have to enter your details at dozens of stores when shopping for multiple brands. With e-commerce aggregators, you have the convenience of shopping from several brands but paying at a single, unified checkout.
The aggregators also help fashion sellers increase their sales. Stylight, an aggregator for fashion items in the U.S., the U.K., France, Germany, and Italy, reported about $714 million in global sales for its retail partners in 2015. ShopStyle, an e-commerce website that offers a catalog of women and kids clothing, generates sales of more than $1 billion for its retail partners.
The trend has encouraged cooperation and coordination between well-established fashion brands and online platforms. For example, Harper's Bazaar has partnered with Net-a-Porter to sell its merchandise. Similarly, Vogue Italia teamed up with Yoox.
Interactive Shopping
Modern consumers have adopted a "showrooming" approach, which means they go into clothing stores and bring their mobile devices with them. They use the devices to take photos of products and send them to friends and family.
Shopping is becoming more and more of a social activity and businesses are acknowledging this. That's why online retailers are increasingly making it possible for users to connect with friends and other users as they shop and enjoy a more personalized experience.
Teen specialty retailer Wet Seal allows friends to start shopping together, take different routes in the online store, and reconnect later. Walmart Labs allows consumers to submit products. The retailer only features those that have received the most votes from its fans. ModCloth also lets consumers vote on the items they would want the online retailer to carry.
Polyvore was a site that allowed its users to create outfit ideas for themselves, browse those of other users, and shop them later. The huge outcry that followed its sudden shutdown after acquisition by the high-end fashion retailer Ssense shows how much fashionistas want to shopsocially.
Content is King
E-commerce sites are not only a source of fashion items but are also becoming the go-to destination for the newest trends and designers, highly stylized shoots, and other related content. The sites are increasingly becoming aware of the power of credible content in increasing traffic and amplifying the brand message.
Research shows that users spend an average of 7 minutes and 8 seconds on shopping, which is less than the average 8 minutes and 31 seconds that they spend on editorial content. Thanks to the current social media evolution, editorial content is helping companies build their brand and start global conversations. While people are less likely to share ads for shoes or clothing they like on Twitter and Facebook, they'll definitely share articles and videos that they find interesting or highly informative.
The sites are not just creating fashion-related content. Articles on music, architecture, and other topics are also helping online retailers stimulate intellectual curiosity among their users, increase conversion rates, and build loyalty.
For Ssense, 9 percent of the weekly revenue comes from people who've read one of their articles in the past month. However, 70 percent of the retailer's content isn't related to its products. According to Charmaine Gooden, a fashion journalism professor at Ryerson University, online sites are threatening the stylistic creativity and in-depth reporting found in traditional editorials. Iconic print publications such as Vogue and Elle are seeing their advertising and circulation decline due to competition from digital media. It's no wonder that Nylon has shifted to digital production exclusively. Even the leading luxury brand LVMH has a style site known as Nowness.
Online retail has revolutionized how people buy fashion. As it happens, consumers are increasingly avoiding brick-and-mortar stores and opting for online stores, making e-commerce a formidable engine for growth of the fashion industry. As a result, e-commerce has taken a rise which is helping companies like Webs Union grow exponentially and reform the industry.
So now to be successful, they must digitize their stores, be creative in their online presence, and focus on creating a seamless experience for the modern-day shoppers.