Are there any fans of the illuminator in the room? We are sure that many hands have been raised. Ours, the first, of course. Because this ally who broke into our lives a few years ago has become essential that we can no longer live without. What's more, we are always attentive to any news that appears within this universe of brilliance. It is already taking time to include this 100% natural highlighter in your makeup collection, which not only leaves a beautiful halo of luminosity but is also sustainable and it has no glitter at all. It is perfect!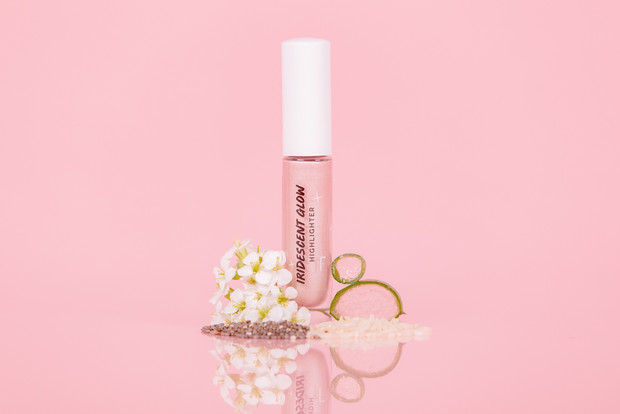 Your new ally
You may be wondering what is special about this new signing, and the truth is that we have a lot to tell you. To begin with, we will tell you that you are going to love its texture. Fluid and super easy to apply, it blends into the skin so you get that instant luminous finish, with a juicy and healthy glow you've always wanted. And, of course, it can be used on all parts of the face and body to achieve a spectacular iridescent effect. That's right, because Iridescent Glow Highlighter, has revolutionary formulations based on natural active ingredients, which combine skincare and makeup, providing real value to your body, while its color, texture, and finish make you fall in love. An aspect that the firm defines as "Skincare-Makeup Formulas ", and which, in this case, fights premature aging.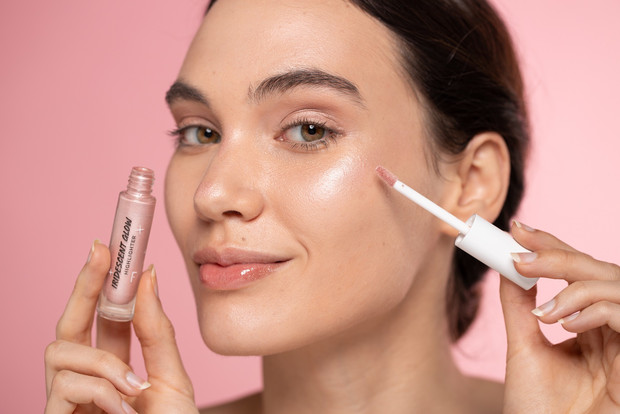 Why didn't you expect this from a highlighter? Well, thanks to the rice wax and the fatty acids present in avocado oil, it repairs the skin barrier and promotes cell regeneration, and is also suitable for all skin types. If you like to experiment, you will have a great time applying it to different areas of the face, and even the body, combining its two tones. Choose White Cloud if you want to instantly look good with its light highlights and iridescent sparkles. Choose Cotton Candy if you prefer to add a touch of soft pink, which can also be used as a blush, for an even sweeter and naive look.