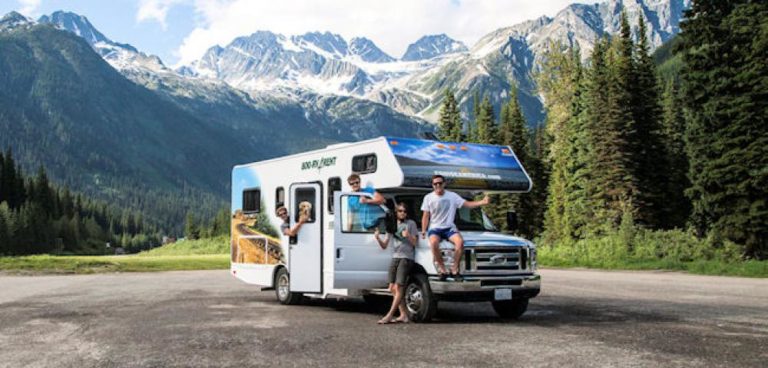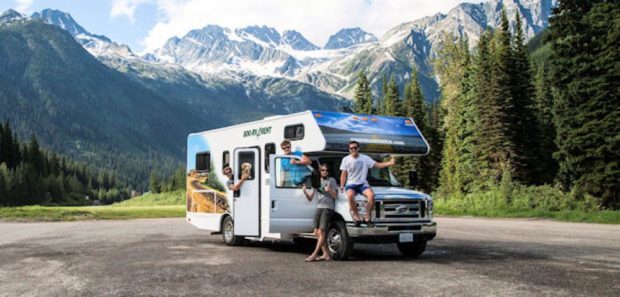 As we've already covered winter breaks in a motorhome, we think it's high time we included some locations perfect for a summer break. You may not be able to gaze upon snow-covered vistas or try to out-snowboard Shaun White in the mountains, but you can do about a million and one other things! You could have a picnic in a park, dance at a music festival, swim in a lake, lie on a beach, and indulge in many more awesome activities.
To see all the amazing locations that the US has to offer, it's difficult to imagine anything more fitting than a classic motorhome. The freedom of having no schedule to stick to and living quarters that are probably roomier than some city apartments are just some of the reasons to love a motorhome vacation. The only problem? Where to go.
First off, so as not to alienate those who don't own a motorhome (sometimes called an RV or campervan), it should be noted that it's very simple to rent one of these vehicles nowadays. Provided you've got a driving license that covers Class A, B, or C vehicles, then a site like Campanda.com is a good place to find a rental motorhome in your area. This allows city dwellers the chance to get out and see some wide open scenery!
Let's take a look at some incredible places across the US where you can park your motorhome for a few days and rediscover what relaxation feels like.
Visit a national landmark
Other than the interesting name, Horse Thief Lake is a beautiful and tranquil spot that is perfect for kayaking, swimming, horseback riding, or simply hiking the rolling hills. Located in South Dakota, the Horse Thief Lake is perhaps most popular for its close proximity to none other than Mount Rushmore.
100% pure nature
From the remains of a destroyed volcano comes Crater Lake – the deepest lake in the US. Situated in Oregon, the Crater Lake National Park is a must-see destination for anyone considering a motorhome trip. Once you've picked up your jaw from the floor, then make sure you spend some time enjoying the many walking trails and great fishing spots. A boating trip to the center of the lake – Wizard Island – is also a fantastic idea for all ages.
A trip back in time
For those who like to indulge in a bit of national history, then be sure to take your motorhome to the American Heritage RV Park in Williamsburg, Virginia. When there, you'll be able to soak up one of the country's best historical areas called Colonial Williamsburg – a 'living-history museum' that is essentially a recreation of streets, buildings, and members of the public from the 18th century. You'll also be able to see the Jamestown settlement and Yorktown battleground.
Mickey Mouse and Co.
For any family with young children, a motorhome trip to Fort Wilderness, Florida, would be a dream come true. The camping spot is a beautifully green and fun park in itself, with activities such as archery, swimming pools, and pony rides, but the real excitement (for the kids at least) is because it's within mere minutes of Walt Disney World. Truly a rare place to experience serene nature and terrifying roller coasters.
These were but four of our favorites, but there are so many fantastic locations all across the United States. Be sure to check out more great motorhome spots in the US.