Comfort plays a big role in our lives. Comfortable cities to live in, convenient transportation, cozy streets — all this helps a person to feel good. But foremost, comfort begins with your home, specifically, your bed. People spend a considerable part of their time sleeping, and the comfort of the bed and bed linen significantly affects the overall state and mood. As it turns out, not all people know how to choose good-quality bedding. Luckily, after reading our article, you will become a professional in the selection of bed linens. Also, we will advise you where to buy online bed linens to be sure of the quality and durability of products.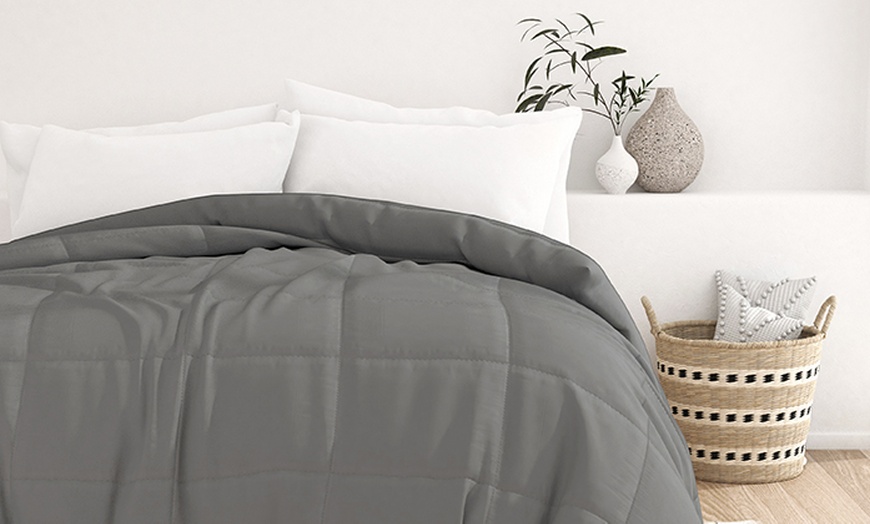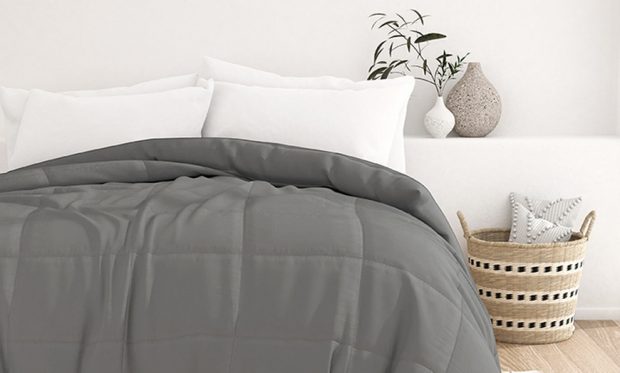 Why Is the Quality of Bed Linens Important?
A bedroom is an intimate place of a person, a space where everyone always wants to return. When you start to arrange your bedroom, the main element of furniture you need to pay attention to is the bed. Besides, for a good sleep, you need to buy a pillow, a blanket, and cozy bed linens. Here are a few tips on how to choose quality bed linens for a proper night's sleep.
Bedding is a set of different fabrics, which usually consists of a blanket, duvet cover, sheet, and pillowcase (pillow protection). The number and size of items can vary: there are one-and-a-half, double, family (two single duvet covers). Some people prefer ready-made sets, while others buy all items separately and create their own bed sets.
The first thing to do is to choose the right size because you risk spending money on another set if you make a wrong choice. After you have determined the size of your bed linen, pay attention to the following points before you buy:
As for the bedding itself, you should choose natural materials or microfiber as the linen directly touches your body all night long. In terms of natural materials, the preference is given to cotton, calico, chintz, and satin or silk. Another material type is microfiber. Modern brands are gradually moving to this fabric as it stands out from the others. All kinds of fabrics interact perfectly with the skin, but it is better to check the feel in the store to choose the best option. If we're talking about a blanket and pillow, doctors recommend using synthetic but quality materials. Modern technologies allow for the production of memory foam pillows and blankets for all seasons. Feather pillows and comforters are out of everyday use because of multiple disadvantages.
Density and durability of materials
This point is most likely about quality as only quality linens will serve you for a long time. Do not choose cheap and thin materials as such sets will wear out after a couple of washings. And if you take into account that it is recommended to change bedding every 3-4 days, such linen will stay with you for just up to a month.
Pillowcases, a sheet, and a duvet cover, which make up a first-class bed set, should be sewn from a single piece of material, not assembled from separate scraps. When choosing a set, you must carefully examine the underside, seams, and edge trim. All work is done with a special linen stitch, which firmly connects the parts and will not allow the product to tear after the first wash.
The main thing here is to match the color and style of your bedroom. The linen should blend in with the interior and not stand out as a bright spot. Different plant patterns, geometry, or just plain sets are always in fashion and remain unique.
These are the main criteria that will help you cope with the difficult task of selecting bedding. In general, the purchase of linens is a personal matter. The main thing is that it is comfortable to sleep in. The next question that arises is where to find such bedding? Here, we have the best option possible — the Linens and Hutch online store.
What Is Linens and Hutch?
Linens and Hutch is a brand that sells bedroom and bath products, such as pillows, comforters, linens, and bath towels. Their products are very popular all over the world, and their customers leave positive reviews on various forums. You just need to go to their website, where you can pick up what you need. And here we will briefly describe the assortment of this online store.
What Products Does the Linens and Hutch Store Offer?
Sheets
Sheet sets are made of soft natural material that does not wrinkle. The texture of the Linens and Hutch's sheets itself is durable (twice as strong as cotton) and washable. These eco-friendly sheets can be used in any weather since wicks away moisture, allowing the body to breathe. Styles are very diverse, from monochrome to bright patterns. Everyone will be satisfied.
Duvet covers
Duvet covers are made of a special microfiber that feels perfect to the body and does not require ironing. The thoughtful design and quality tailoring are qualities that distinguish Linens and Hutch's duvet covers from other options.
Comforters
These all-season down-type comforters are made of microfiber, which is many times better than blankets made of down. These comforters allow the body to breathe, do not retain moisture, but, at the same time, perfectly save heat. The Linens and Hutch's alternative down comforters are great for allergy sufferers as well as for eco-activists.
Pillows and pillowcases
Both pillows and pillowcases are made of high-quality material that is pleasant to the skin and does not cause irritation and allergies.
This online store also sells sets of soft towels of excellent quality.
We hope that our material will help you choose the best set of bed linens. For the perfect choice, visit the Linens and Hutch online shop.