We've all done it; we go to sleep dreaming of a new home with grandiose designs. Maybe it's a gourmet kitchen or a fully finished basement with arcade games and a pool table. Or, maybe, it's a new four-season porch. Television shows like TLC's Love It or List It certainly don't help us keep those dreams at bay. But whatever that dream might be, the truth is that many of us want to make updates and modernize our homes. Though quite frankly, home updating isn't necessarily cheap and not everyone has money sitting around ready to fork out for home improvements.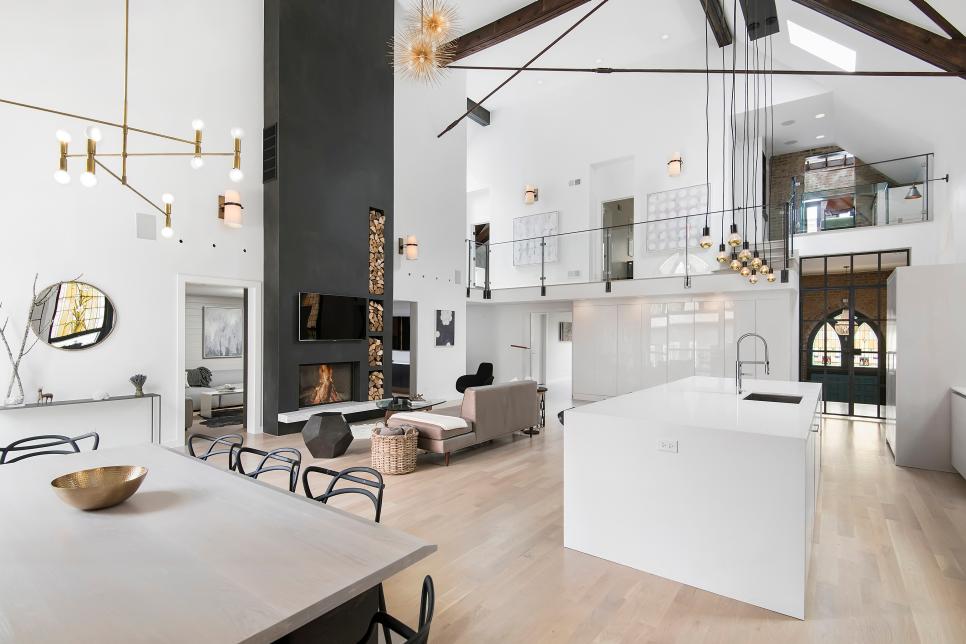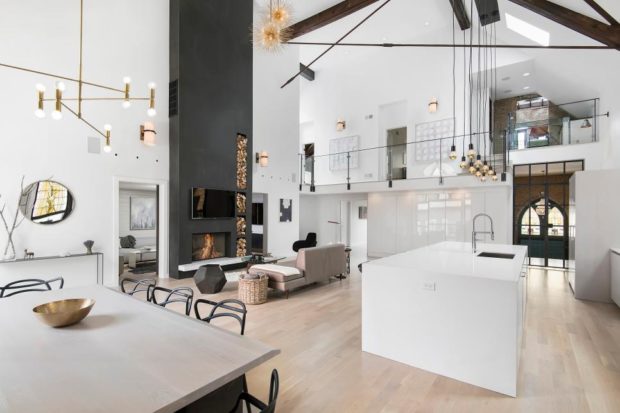 Why modernize your home?
The approaches to modernizing your home are really endless. But the top reasons that many choose to take this approach vs. simply moving is as follows:
To improve home value – Maybe you have decided that you really do want a new home or need to move for some other reason such as job location, but you won't be able to sell your home in its current state.
To improve efficiency – Many homeowners today are looking to make their homes eco-friendlier with energy efficient windows and lighting, using sustainable materials, and more.
To repair damage or a safety issue – Sometimes you just have no choice and have to make repairs to your home. Roof or pipe leaks, foundation cracks, electrical problems, etc. often leave you with no choice but to make some updates.
Whatever the reason might be, there are options available to you.
But I really want to modernize my home… I just need to keep it on a budget
The great news is that there are plenty of ways to modernize your home in short order, even if you are on a budget. Whether you want to work with a contractor or do it yourself, the list below provides just a few realistic approaches and ideas for you to consider when you start thinking about your home modernization.
Repainting kitchen cabinets – If your cabinets are still in good condition, a wise and economical choice is to sand and repaint or stain your existing cabinets. This prolongs the life of your cabinets and can be quite affordable, offering you a brand-new look for your kitchen or bathroom.
Adding or removing cabinet door handles – Changing, adding, or removing handles can create an altogether new look for your cabinetry, and there are oodles and oodles of designs available on the internet and/or at your local home improvement store.
Upgrading kitchen and bathroom fixtures – As with cabinet hardware, there are many different faucet types available, and many at reasonable costs. Additionally, changing out your faucet to a low-flow style can also be better for the environment.
I don't have skills…
Let's face it, not all of us are mechanically inclined or know how to use a hammer. And power tools?  Let's not even get started on that… Sometimes, we just have to go to a professional (and we're not suggesting Tim the Tool-man Taylor. And there are so many great contractors out there that can work with you on your budget, to ensure that you get the most for your money. Any reputable contractor will have project managers and designers that are well-experienced in working with customers on a tight budget and will build in contingencies to ensure that you do not go over your budget threshold.
Award-winning contractors such as Home Renovations offer a variety of home modernization services inclusive of interior and exterior options, home additions, garage development, and more. Reborn Renovations works closely with each of their clients to carefully review each step in the process to ensure you maximize your investment at the highest possible quality. And you should expect nothing less.
Do your homework
Whatever you decide to do, it is important that you do your homework first. Check out some of the links provided here and ensure you are familiar with what to do and what not to do, before you fork out any money. As an example, this article shares some excellent tips to consider when considering a basement remodel. And this article from HGTV provides an easy-to-follow slide share that explains some costly home improvement don'ts.
The point is, there are resources readily available to you so that you can go into your home modernization project well-informed. Don't discount the value in taking a few days or weeks to thoroughly research what you want to do before you sign on with any contractor or begin any work yourself. Taking the proper steps to home modernization will ensure that you are happy with the results and that you stick to your budget.