Flower length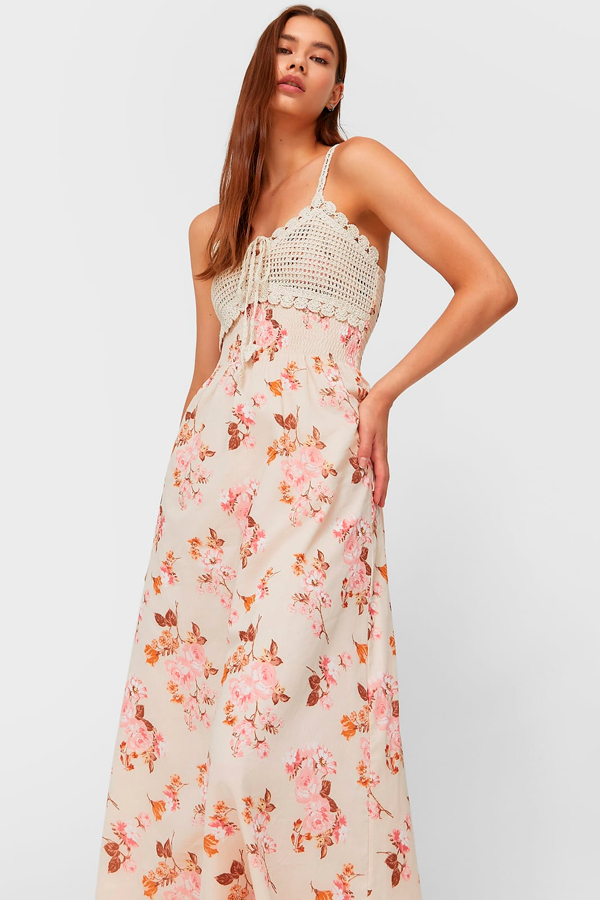 The comfort of a flowing strappy dress is unmatched. And if you already add such a beautiful design that combines flowers and crochet like this one from Stradivarius, it becomes an essential piece.
Striped poplin dress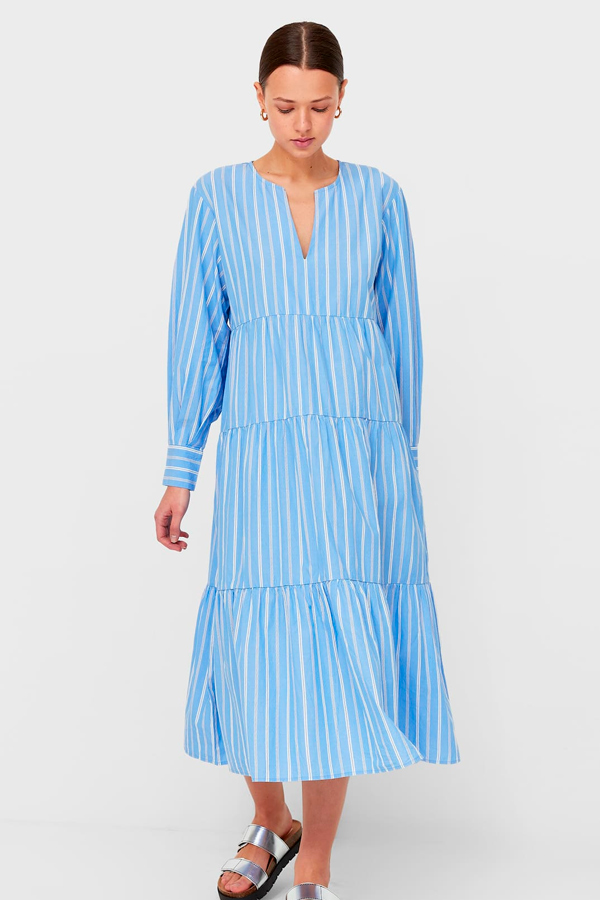 Tunic-style dresses are a super trend this season. Bet on them with this model with a round neck and long sleeves with a striped print and a ruffle-finished hem.
Zig zag crochet dress
If you like to shape your silhouette and you also love crochet, this short colorful dress with a halter neckline tied around the neck is the one you need.
Short slip dress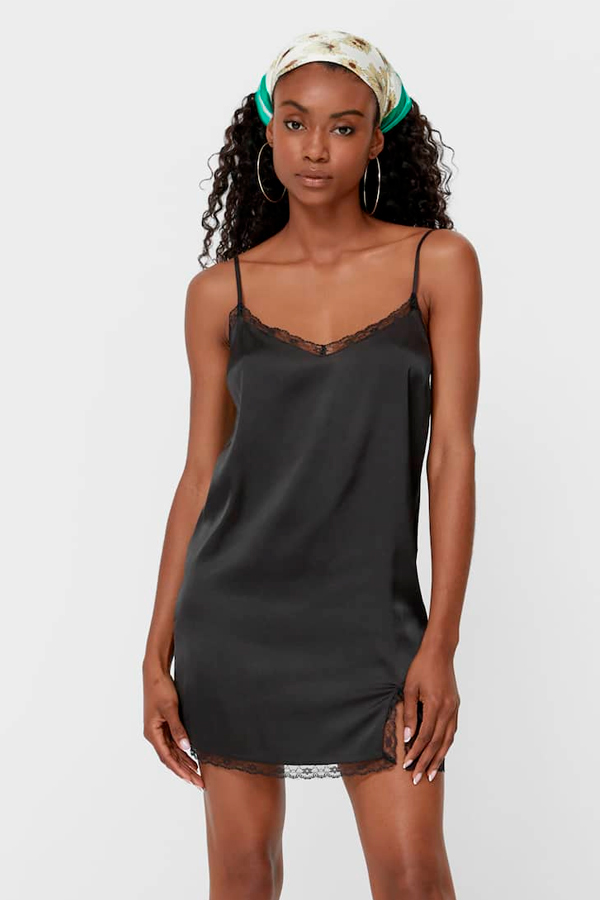 Who said slip dresses weren't for the beach? We love them to wear over the bikini combined with fun flip flops.
Gathered slip dress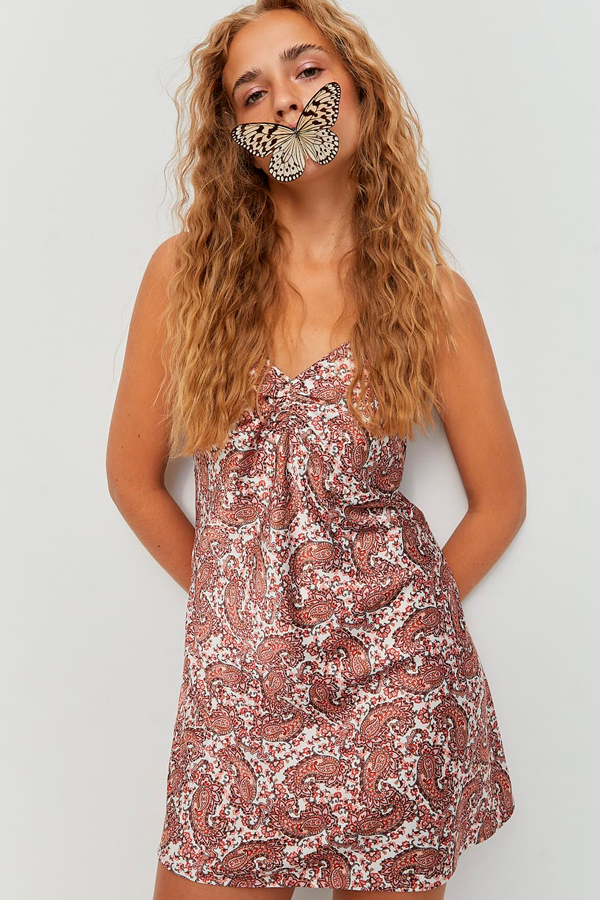 Another alternative to joining the lingerie style dresses on the sand is this Stradivarius proposal with a gathered V-neckline and colorful print.
Rustic midi dress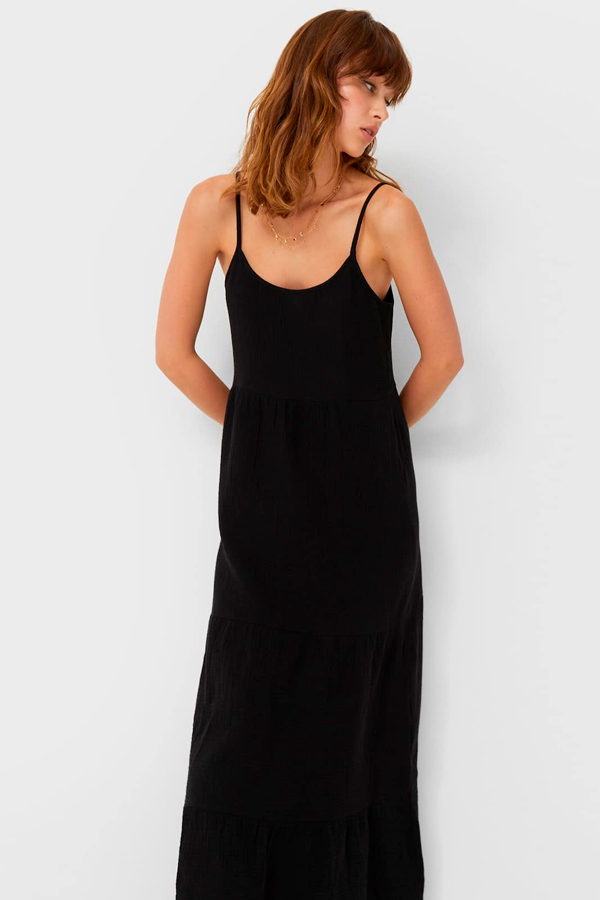 Black is also for summer and the beach. Do not hesitate to bet on it. This spaghetti strap midi dress is a great option to do so.