Online retailing has gained rapid growth in the recent past. With the ever-changing consumer needs, there is an increased demand for business owners to keep up. Furthermore, technological innovations have made it easier for consumers to check and compare online and land-based stores. Ideally, eCommerce can take many forms, including mobile apps, branded websites, social sites like Facebook and Instagram, and online marketplaces like Shopify. As a retailer, online selling can enable you to connect with your customers anywhere at any time. Here are some of the benefits you will get by taking your business online.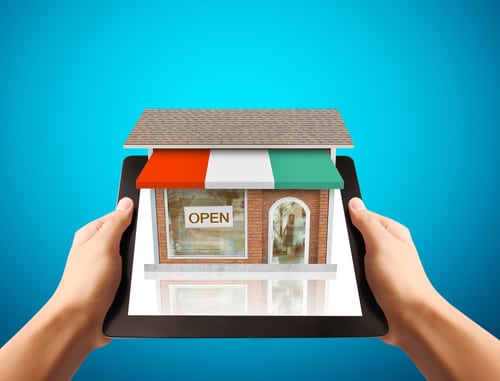 Widen the Base of Your Market
Taking your business to online marketplaces is essential for the growth of your business. It gives you the ability to expand your market base by attracting customers from different locations. It also allows you to target a specific audience without much struggle. For instance, if you are marketing your T-Shirt Business Shopify, you can use the available social networking groups and platforms to reach your target market easily. Similarly, online marketing can uncover future opportunities. However, it's important to remember that your business and online marketing tools change more often. Thus, it needs you to keep up with the changes to stay ahead of your competitors.
Flexibility
Doing business online gives you the flexibility you need in your work. The internet operates around the clock; therefore, you can set and work with your preferred schedule. Additionally, internet business gives you the freedom to work either part-time or full time so you can still take care of other responsibilities. Most importantly, with the available mobile devices such as laptops, smartphones, and tablets, you can work from the comfort of your couch, a hotel room, or even your kitchen table, as long as you are connected to the internet. On the other hand, working online minimizes operating costs. Unlike the land-based business, doing business online doesn't require you to pay for office space since you already have an online platform.
Easy to Get Started
Many brick and mortar businesses require a lot of resources to get started. Be it construction, renting space, buying vehicles, and hiring staff, a physical store can cost you a lot, in terms of finance and energy. But starting an online business is quite simple and may not require as much money as a land-based business. For you to operate effectively, all you need is to create an online presence such as a website which you will use to market your goods or services. If you had already created customers offline, you can move your business online smoothly and still keep your old customers. The importance of online business is that it allows you to attract more customers. Lastly, the internet provides a variety of tools to market your products or services at low costs, thus reducing your overall operating costs.
Conclusion
Modern technology has brought about various innovations that have enhanced online business. Today, retailers can access multiple marketing tools that can improve their businesses. Similarly, internet business has improved customer experience since they can conduct transactions from the comfort of their locations.