Comfortable, beautiful, and perfect to create more than one style. All are advantages of these three dresses that cost less than 20 euros.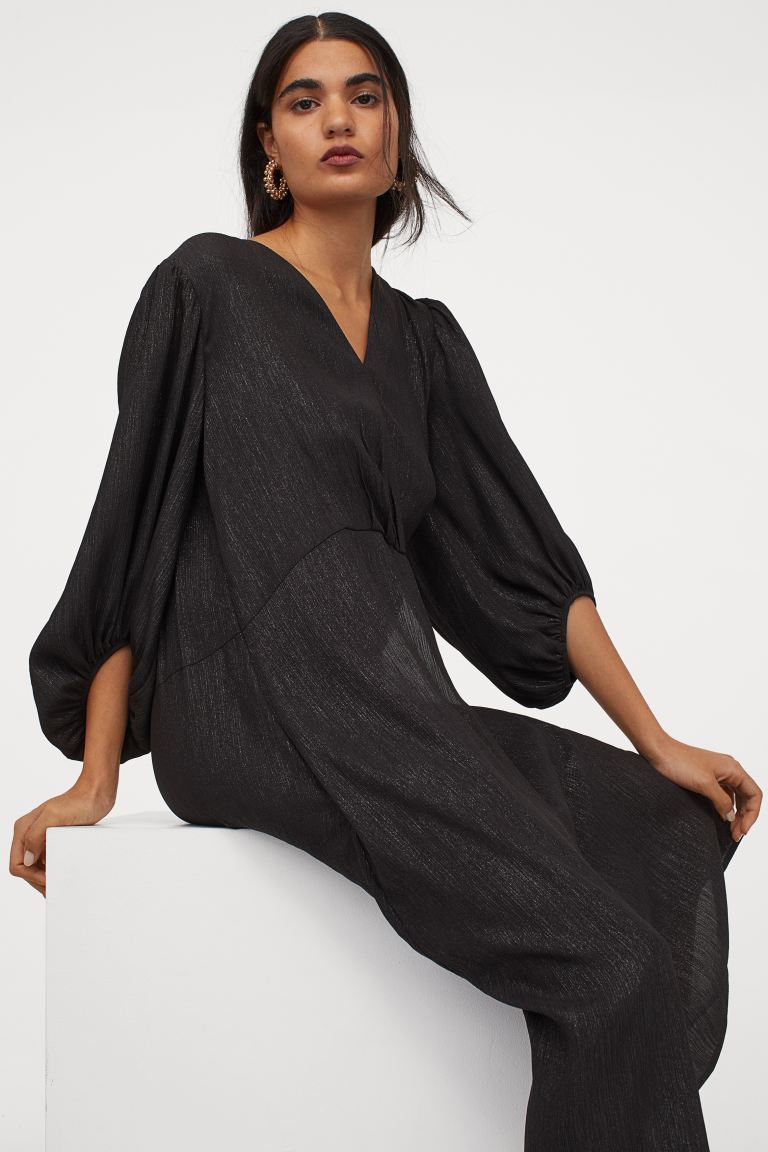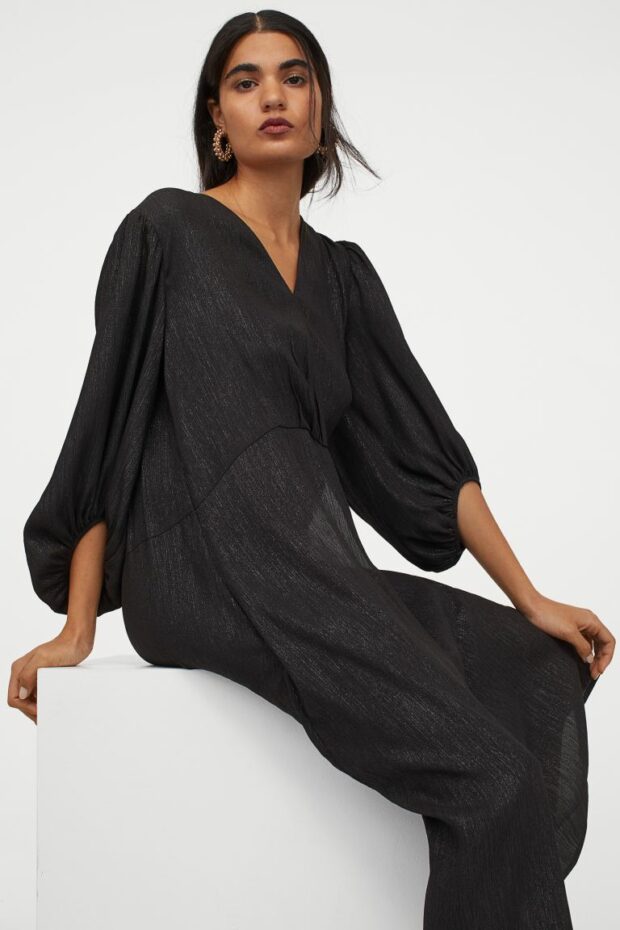 Some garments conquer you with their design, others because of their ability to combine with everything and some combine several advantages that make them more appealing when it comes to taking them into our closet. Something that has happened to us with the dresses from the latest H&M collection, which in addition to being a beautiful and innovative proposal to put in our wardrobe can be worn with pants or with the trendiest footwear of the season, boots.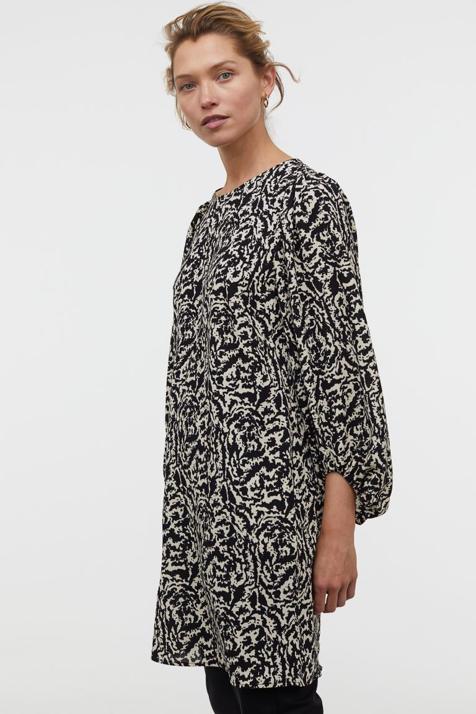 The Swedish firm has launched them with three different designs, one plain and two prints. And all of them seem perfect aspirants to become our fetish dress this winter. Because they allow us to create more than one look and we all love them. The most practical of all, because black goes with everything, is the plain dress, which comes with a round neck and a teardrop closure with a coated button at the nape. With three-quarter balloon sleeves with puffed shoulders and thin elastic at the cuffs, it is priced at 19.99 euros and is available in sizes XS and XXL. For those looking for something showier and less formal, H&M has created this print dress in cream and black that also has a round neck, elbow-length balloon sleeves with puffed shoulders, and hem above the knee.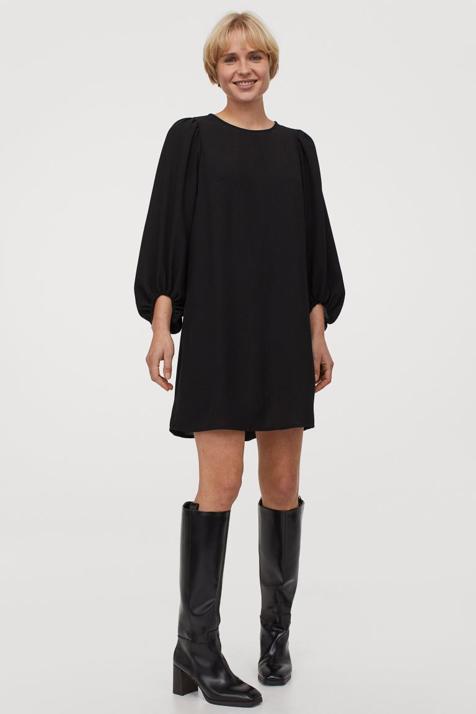 The latest proposal from the Danish firm is committed to the trend pattern of the season, the squares. And she does it in a white dress with gray and navy blue checks. A beautiful dress that thanks to its diversity of colors we can create different styles. With a round neckline and elbow-length balloon sleeves with puffed shoulders, this can only be purchased online, between sizes XS and XXL for 19.99 euros.