It's beginning to feel a lot like autumn, so cue lots of favourite pastimes for many people – scrunching your way through a gigantic pile of leaves, cosy knitwear to snuggle up in, film nights and lots of flavoured coffees or hot chocolates to indulge in. Though there's some sadness associated with summer coming to an end, it's common to revel in the season.
Many households are likely to experience some autumnal changes, whether it's a big clean before the cooler weather really hits or the revamping and decorating of certain rooms to make for a much cosier, homely style that's perfect for families. With the latter in mind, let's take a look at some key things that can be done for autumn…
Cushions
Some of the most common autumnal updates will, of course, include textiles to evoke a feeling of warmth. Extra cushions on the sofa or bed is a great way to make things feel plusher. Faux fur or knit varieties work really well, such as this diamond knitted cushion in seasonally-appropriate mustard. The more the merrier is the general rule, as they can also create extra floor seating when you have guests over of an evening.
Another fabric that's sure to add a touch of both luxury and comfort to any setting is velvet. If you're a fan of this tactile and opulent material then the addition of  velvet cushions is usually a fool proof way of adding velvet to a room without it overpowering the existing design scheme. Rich jewel toned velvet cushions will make any couch feel more autumn-appropriate. Or, if you prefer a more minimalistic approach, add multiple velvet cushions in complementary neutral shades such as cream, grey and beige for a cozy, comfortable feel.
Blankets
A snuggly throw is essential as the temperature starts to plummet. Not only will it keep you warm as you settle down in front of the telly with the kids, but it's also an easy way to update your living room with a new look for the season. You can't go wrong with a fluffy, white design – it gives the look of a cabin retreat.
Seasonal Blooms
Flowers have the ability to revamp a space at any time of year. For autumn, replicate the colours seen outside with oranges, burgundy, moss green and warm reds. As well as displaying run-of-the-mill bouquets in vases, you could also create a seasonal wreath for the front door or work up a terrarium feature with various elements encased within. The latter is a particularly wonderful way to bring the outdoors inside, which is ideal for this time of year.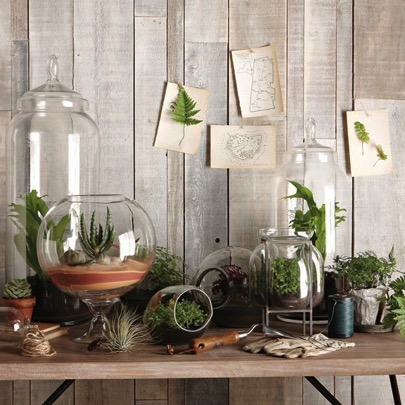 Rugs
Add colour, warmth and texture to a minimalistic room with a decorative rug. It'll make your home look more inviting to you, your family and anyone coming to visit.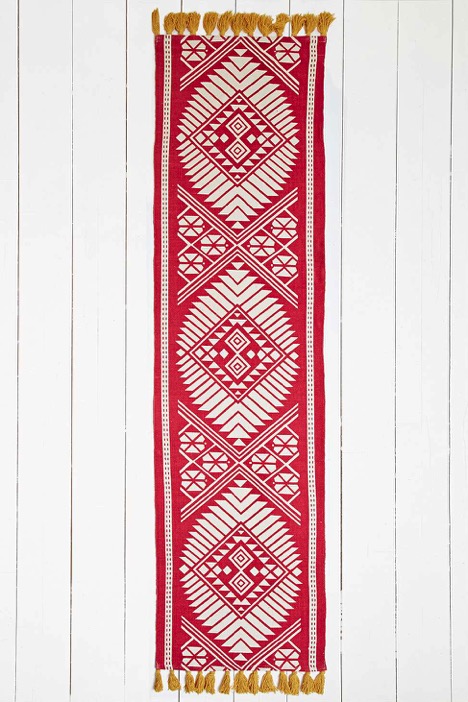 Feature Wall
If you want to try something more to give your home an autumnal feel, how about adding a feature wall with themed wallpaper? This Autumn Avenue photo wallpaper would look incredible in a living room, hallway or even kitchen. It's a great way to really embrace the season and is another example of bringing the outside in.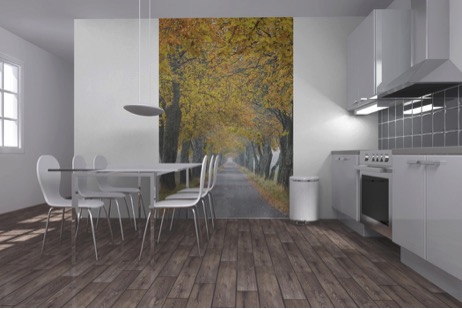 Curtains
New curtains can transform a room entirely. Many people take this time to buy thicker, more insulating curtains with a gorgeous pattern or colour to boot, which is a fab idea. But it doesn't always have to be the way, if you'd prefer something else – a lightweight voile panel with a nature-inspired print can give life to your front door or an entryway into another room.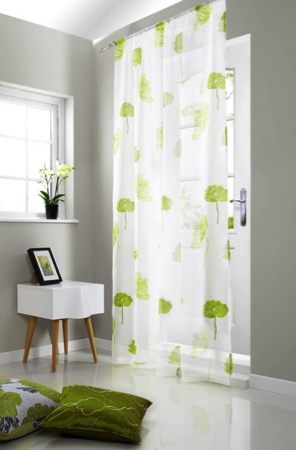 If you're looking to revamp your abode with some autumnal tweaks, we hope our selection of ideas has inspired you.