Your love for art makes you want to fill your home with stunning art prints that'll captivate the attention of any onlooker. But you may be wondering how to go about it to avoid costly mistakes. Read this brief guide on how to select art prints for your interiors.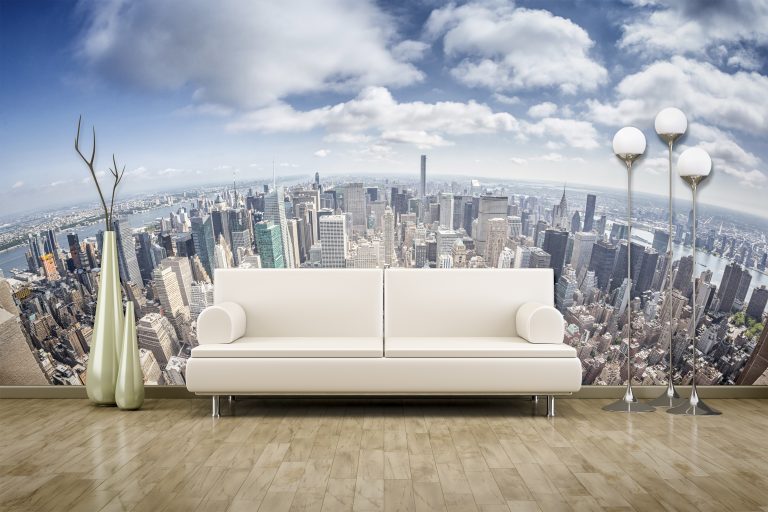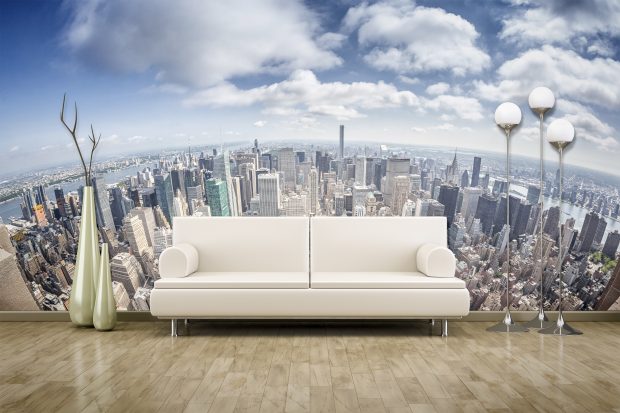 1. Settle on one type
There are different types of art prints you can hang on your walls. Here's an outline of the most popular ones:
Posters are incredibly popular because of their great affordability, immediacy, simplicity, and tactile quality. Moreover, their link to critical cultural moments makes them memorable and a perfect fit for homes.
They're made of thin paper printed on one side. You can stick posters onto the wall as they are or mount them on a stiff backing or frame to reduce their chances of damage.
Canvas is one of the most popular mediums for art prints because of its unequaled quality, texture, and longevity. It's unlike paper prints which may fade with time. Canvas prints last for several decades without losing any of the original brilliance. As such, they're a bit pricier than posters. But you shouldn't shy from buying them as they'll serve you for a lifetime.
Metal prints are the most durable. The images are infused into aluminum sheets rather than merely printing them. The result is a vivacious and bright art piece with a degree of quality and luminosity that a typical paper photograph can never achieve.
These come in the form of thick textile fabrics with images or patterns created by weaving weft threads of different colors. They can also be made by doing embroidery on canvas. Hanging them in your home brings memories of ancient history, given that they emerged during the era of Romanesque and Gothic art.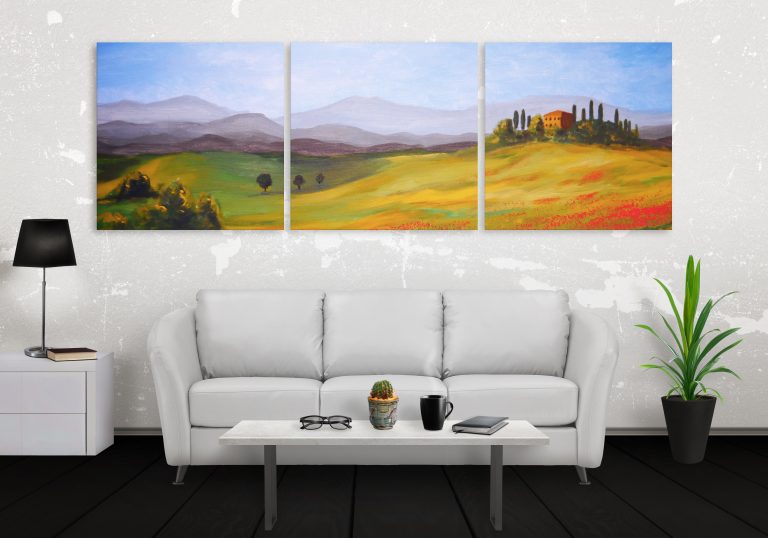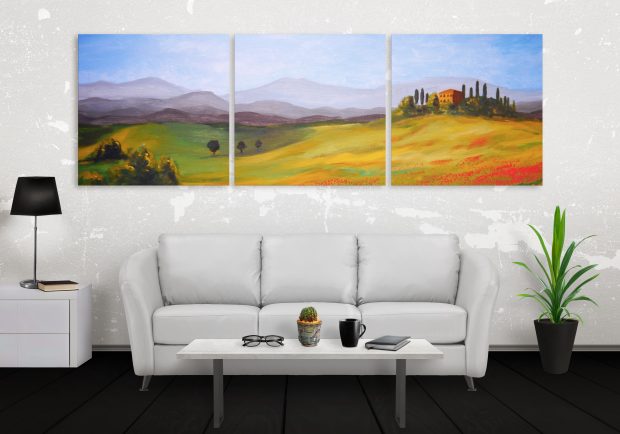 2. Choose the right size
The size of your art pieces matters a lot in achieving a balanced look. Hanging an A4 art piece on a wall spanning several meters won't pull out the best look. A general rule of thumb is to cover between 50 and 75% of the available wall space.
If you intend to hang your artwork above a piece of furniture, say, the three-seater couch, let it be between 65 and 85% of the furniture's width.
Such large-sized pieces enable the viewer to make out the image details no matter how far they are from them. They also make your art decor look proportional to the wall sizes and furniture.
3. Stick to a particular theme
If you're just getting started decorating your home with wall art prints, you may be tempted to have a wide variety of images. But that's a wrong approach, as your home will appear somewhat disorganized. For best results, you'd want to stick to a particular theme.
Here are some trendy themes you can consider:
Abstract
Modern
Pop art
Impressionist
Fantasy
Graffiti
Biophilic
Portraiture
Historic
Maps
Landscapes
Inspiration and motivation
4. Pick the right color
Most probably, your home decor follows a specific color palette. Here are typical examples of color palettes:
Navy, sienna, light steel blue, midnight blue, dark slate gray
Brown, dark olive green, Gainesboro, gray, dim gray
Dark slate gray, light slate gray, light steel blue, dark slate blue, slate gray
Peru, light steel blue, Gainesboro, cadet blue, dark slate gray
Medium turquoise, dark olive green, light steel blue, dark slate grey
When selecting art prints for your interior, it's advisable to choose shades that are part of your color palette. This way, the artwork naturally blends with the rest of the interior décor, including floor rugs. However, you can still choose to break the rules and hang a differently colored art piece to make a bold statement.
5. Window-shop a bit
Love at first sight truly plays a role in the selection of art prints. But that shouldn't be your default habit when purchasing wall art. Before you settle on any art piece, it pays to scour through several online or local stores as you compare the prices and quality. You might save a significant amount of money through this approach.
Also, make a point of attending art events featuring emerging artists. Such exposure to young and upcoming artists could land you amazing deals.
Conclusion
Selecting art prints for your interior shouldn't be flustering. First, know the type of art you want––either posters, tapestries, metal, or canvas prints. Then, decide on the size, theme, and color. If possible, compare art prints from different stores to strike the best balance between price and quality. All in all, employ your inborn creativity to make your wall decor impressive.