Your apartment is more than just your home. In a sea of work, family, and personal obligations, it's your oasis. Unfortunately, it's often easier said than done to relax and enjoy your living space. But for apartment dwellers, there are several simple and affordable steps you can take to make your space more livable and pleasant. Try one of these tips if you want to make your apartment more comfortable.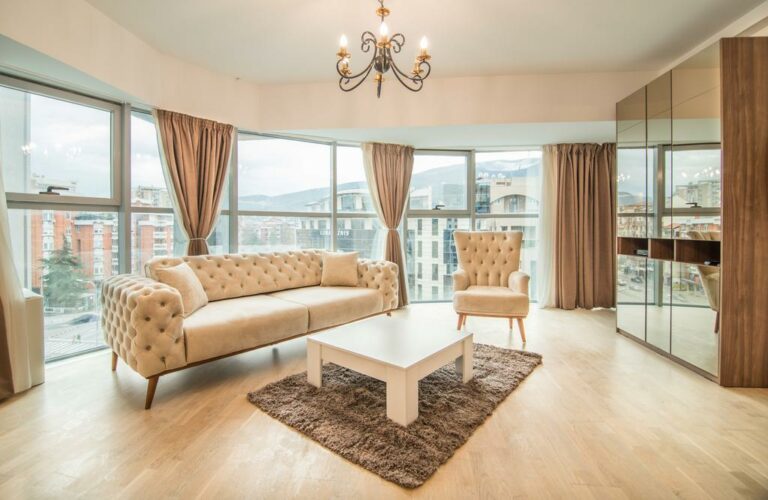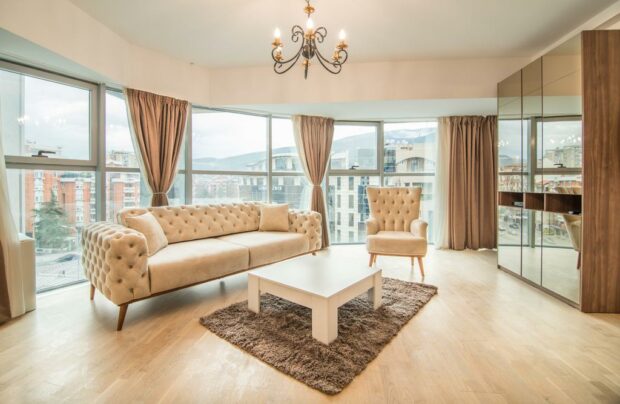 Add a mattress topper to your bed
Adding a memory foam mattress topper is a quick and cost-effective way to make your bedroom more comfortable. Over time, mattresses can lose their shape and support. That's where a mattress topper can help your bed feel as good as new. Higher-end memory foam mattress toppers with the ability to truly transform the surface of your bed tend to be more expensive. A budget-friendly topper may do the trick, too.
Invest in a down comforter
Down is an extremely soft material composed of very fine feathers that are usually harvested from young birds. The softness of down is highly prized around the world, and it's no wonder that down-filled comforters are popular. If you want softer bedding, try purchasing a down comforter. The higher the feather count, the softer your comforter will be.
Add a throw blanket to your couch
Throw blankets aren't just for decoration. Blankets make a comfortable addition to almost any room, and you and your guests will love the softness they provide. If one blanket isn't enough, store more of them nearby. You can easily find blankets that match the decor and color scheme of almost any living space.
Use pillows to create a Pinterest-worthy space
Pillows are soft, so they can make nearly any bed or couch more comfortable. By decorating your bed or couch with an assortment of different-sized pillows, you can make your space softer and more inviting at the same time. With just a little effort, your living room or bedroom will look like it's straight off of a Pinterest board.
Purchase upholstered chairs for your kitchen
Kitchen chairs can be hard, especially if you have arthritis or other similar problems. By replacing your old, hard chairs with newer, softer upholstered chairs, you can change the way sitting in the kitchen feels. Upholstery will provide you with additional support and complement your space at the same time.
Grab a seat cushion for your home office chair
Does your home office chair feel uncomfortable and uninviting? If the answer is yes, you aren't alone. Office chairs can lose their support over time, causing you back pain and other issues. Fortunately, by simply adding a low-cost seat cushion to your chair, you can make it feel as good as new. Adding a seat cushion can also help you prolong your desk chair's life.
Buy an essential oils diffuser for your desk
Essential oils are oils derived from plants. They're highly valued for their luxurious and appealing scents. Rosemary, lavender, lemongrass, and peppermint are some of the most popular oil scents. When used with a diffuser, they can leave your home smelling fragrant and exotic. Essential oil diffusers are ideal if your living space tends to hold cooking or pet odors. Don't be afraid to give them a try!
Get strategic with wax warmers
Wax warmers are another great way to transform the way your living space smells. As they melt, they radiate wonderful fragrances throughout your home, leaving your space smelling inviting and delightful. Wax warmers are often produced by the makers of big brand air fresheners. Some, however, are produced by smaller independent craftspeople and businesses.
Upgrade your towels
There's nothing worse than a bath towel that's old and scratchy. Like pillows and mattresses, towels are symbols of comfort. They can also add a decorative touch to your bathroom. In a nutshell, having high-quality towels is important! Find towels that will match the overall decor of your bathroom and that are soft and gentle to use.
Assemble an arsenal of bath bombs
Taking a long, luxurious bubble bath is the ultimate comfort. If you're normally stuck taking quick showers, adding an occasional bubble bath into your routine is an easy way to add some comfort and pizzazz to your life. Take your baths to the next level by using bath bombs. Bath bombs add beautiful fragrance and color to your water, helping you completely relax.
Use these simple strategies to add more comfort to your apartment and create the space you've always dreamed of.