In the modern lifestyle, people love to spend their quality time outside in their backyard. But what is the best option for enjoying your beautiful yard? There can be a variety of outdoor accessories available that you could choose from. However, tables are one of the most important parts of outdoor setups. Right now, the outdoors table has become a fashion trend, and many individuals and families love this style. Are you also planning to buy an attractive outdoor table for your backyard? If yes, then this is the right article for you.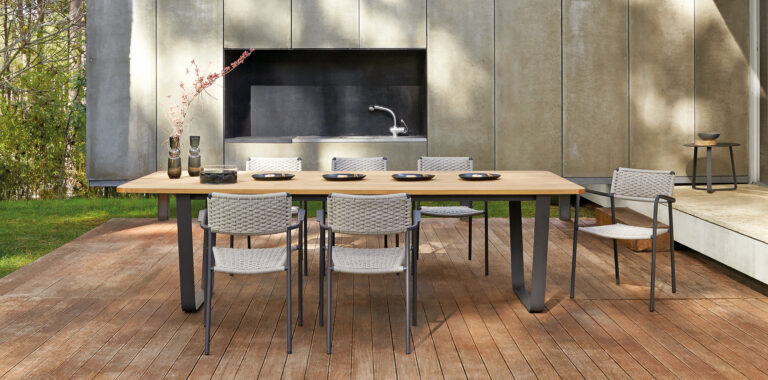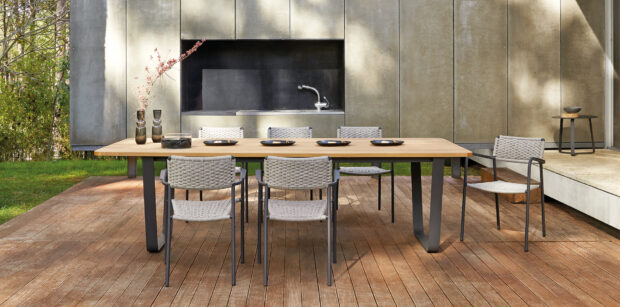 Weather
When choosing the right table for your home, it is also important to consider your weather conditions. For example, if you live in a region where there is heavy rain throughout the year, you would be better off purchasing a built table to withstand the moisture. If you live in an area that experiences extremely cold temperatures during certain times of the year, you should make sure that the table you choose is built to withstand these chilling conditions. Check out vidaXL.com for more options.
Material
One of the most common materials in outdoor furniture is aluminum. Aluminum is often used for commercial and commercial grade furniture, but some great aluminum options can also be used for home use. Some manufacturers now create tables made out of steel or iron, which tend to rust so caution should be taken when choosing them. If you are going to buy a steel table, you will need to repaint the table regularly. Rust is a major factor that you should consider when purchasing iron or steel furniture. There are many different types of resources that people use nowadays, such as plastic, aluminum and wood. Each material has its own advantages and disadvantages, so be sure to choose what type would suit your needs.
Bespoke
Choosing the right outdoor table should be based on a number of factors. The first thing you should consider is the design. You want to choose something that reflects your personality; in addition, it is functional and durable. Your outdoor table will be positioned outside, which means you want it to hold up against any weather conditions, including rain and snow. So, you have to check all the measurements if you're going to use it under an overhang.
Final words
There are countless online stores which help you buy outdoor furniture online. The best part is, they are all competing with each other, which means you can get some pretty good deals on custom table designs and all kinds of outdoor furniture. However, before you click "add to cart", make sure you as well as the seller understand exactly what you're buying. This will go a long way toward reducing disappointment and friction if there are any hiccups with your order.