If your AC unit has reached its lifespan, the last thing you want to think about is how to dispose of an old air conditioner. If we're being honest, it's not at the top of your mind-especially when the summer days are getting hot. Despite giving your immediate attention to buying a new AC, you need to know how to dispose of an old air conditioner the right way.
Sometimes buying a new air conditioner is the best way to go for maximizing energy efficiency. You can try to save money on air conditioning costs by repairing your old unit but at some point, you need to bite the bullet and get rid of it for a new model. Calculate the cost of repair vs the price of a new model to determine whether it is worth it. You can always consult an HVAC professional like the pros at City Energy Heating & Air Conditioning to guide you through the process and make the right decision. They also will help you with the disposal of your old unit.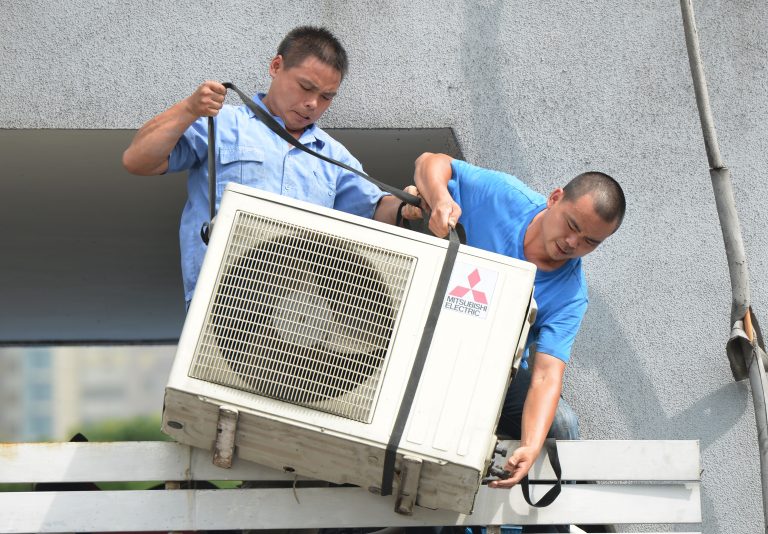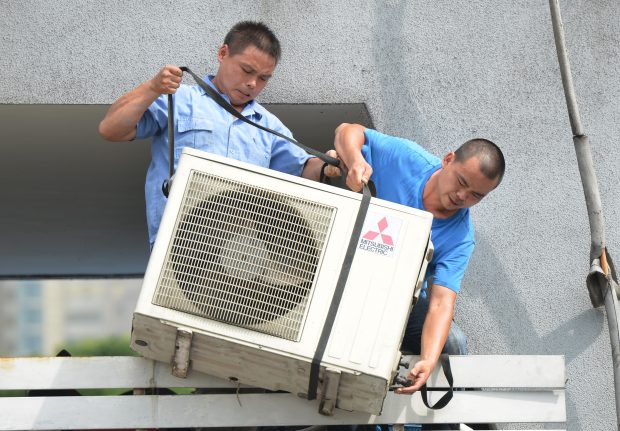 Why A/Cs Need to be Disposed of Correctly
Many people think when an air conditioner has problems, they can just throw their old air conditioner in the trash. Well, the truth of the matter is this is terrible for the environment. If you have a central AC unit, there are about 65 pounds of metal, plastic, and other non-biodegradable materials. These themselves are better off recycled than sitting in a landfill.
But there's something even worse.
In addition to sitting in landfills, the refrigerant in an air conditioner also harms the environment. Over time, they release harmful chemicals, including chlorofluorocarbons (CFCs) and hydrochlorofluorocarbons (HCFCs)-which degrade the ozone layer and contribute to global warming.
Recycling Laws
In an effort to reduce the environmental damage that air conditioning units can have, the US government made it illegal to throw away old units without reclaiming the refrigerant. This has spawned many different programs that are available for homeowners with old air conditioners that need to be thrown away.
How To Dispose Of Your Air Conditioner Correctly
So what should you do with your old A/C if you're going to replace it? Here are some top options that most people have available to them:
Check with your local waste management company or solid waste hauler
If you need to have your air conditioner removed, consider hiring local debris hauling company is an option. Not all companies will agree though. Frontier Waste Solutions in Texas, does not have air conditioners listed as what can go in a dumpster rental. IN fact, AC units are listed as hazardous household items, which prohibits them from being thrown in their dumpsters or picked up UNLESS there's a specific program in place with the municipality.
If you want to hire a removal service, be sure to ask if they can also dispose of the unit properly when they remove it from your property. Many companies will accept them, although as with local waste management services, there may be a fee associated with their disposal. Charges for hauling away an air conditioner can vary greatly depending on the services that you need and how much the air conditioner weighs.
Not every trash hauler will bring your air conditioner to a recycling center, so it's important to check with them before you schedule a pickup. All debris haulers, like Frontier Waste Solutions, will gladly pick up your old unit for a small hauling fee. Just make sure you call before scheduling your pickup to ensure your unit is going to the right place.
Consult your municipal disposal provider
It's best to check with your local municipality's waste management service to find out what they require. Many make it easy to dispose of A/Cs by using special services like curbside pickup or special drop-off areas. Many local governments accept air conditioners during a specified month every year, so check the government website for detailed information.
For example, Fort Worth residents must pay a fee to have their units removed and taken to a recycling station. The city does provide a free drop-off area for old AC units where they deliver the unit to the appropriate facilities for proper recycling. You can see that info on Fort Worth's page for Solid Waste Drop-off.
Since the EPA initiated the RAD program there are over 77 companies have joined. They basically agree to send appliances, like air conditioners to facilities to be recycled properly. They have qualified personnel that is able to remove the refrigerant from air conditioners.
Air Conditioner Bounty Program
Many utility companies will offer their customers a rebate, discount, and sometimes even cash for old air conditioners and refrigerators. Since they can get these older ones to the right places to be recycled they will often use this as an incentive for people to upgrade to higher efficiency models. Purchasing a higher efficiency model is one way to reduce your utility bill with smart air conditioning.
Donate Air Conditioner
If you do not have the money or space to properly dispose of your air conditioner, consider donating it. Many organizations-and even individual charities-will accept donations of old electronics for recycling. You can contact your local charities and see if they have an air conditioner donation program or if they will accept them for recycling.
If you really want to help the environment and properly dispose of your old A/C unit, give it a second life by donating it to a local charity.
Some states require that A/Cs be disposed of in specific ways:
Some communities require A/Cs to be recycled through an incinerator like in Alaska). This means they may also need to be tested by a licensed HVAC technician before they're placed in recycling.
Final thoughts…
It's important to dispose of these types of items properly in order to prevent further harm to the environment. As long as they're not leaking or broken, there are many options available for selling, recycling, or donating them to a charity that will take care of the disposal.