Winter is here, and with it comes the joyous holiday season. It's the perfect time to unleash your inner fashionista and embrace the warmth and charm of cozy Christmas sweater outfits. Whether you're attending festive gatherings, enjoying a cozy night by the fire, or strolling through a winter wonderland, the right Christmas sweater can add that extra touch of style and comfort.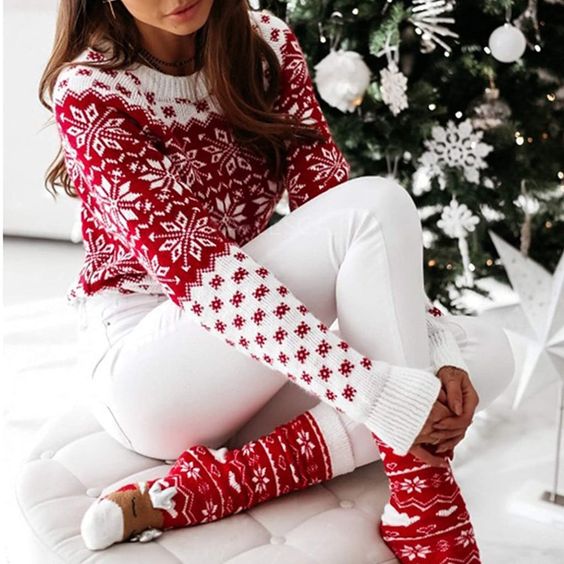 Classic Fair Isle Elegance:

Fair Isle sweaters are timeless and instantly evoke a sense of winter charm. Opt for a classic red and white Fair Isle pattern to capture the essence of the season.
Pair it with skinny jeans or leggings to keep the focus on the intricate patterns of the sweater.
Complete the look with knee-high boots and a beanie for a chic and cozy ensemble.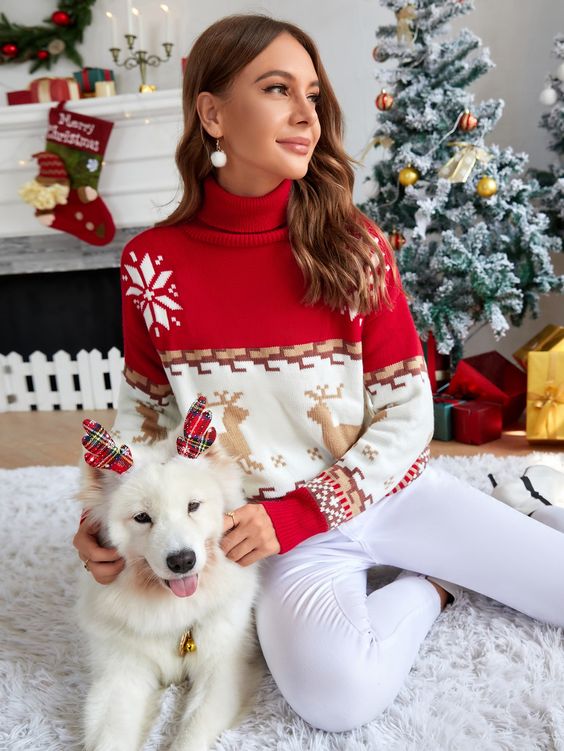 Playful Reindeer Games:

Embrace the holiday spirit with a reindeer-themed Christmas sweater. Whether it's a subtle reindeer motif or a bold, oversized graphic, these sweaters are both festive and fun.
Style it with a faux leather skirt or distressed jeans for a playful yet edgy look.
Don't forget to add some whimsical accessories like reindeer antler headbands or statement earrings.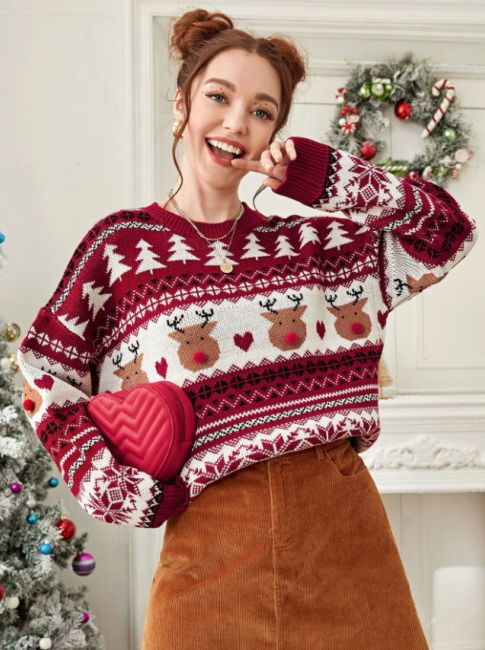 Chic Monochromatic Vibes:

For a sophisticated take on Christmas sweaters, go for monochromatic tones like winter whites, grays, or blues.
Choose a cozy cable-knit or chunky sweater and pair it with tailored trousers or a midi skirt for an elegant silhouette.
Elevate the look with ankle boots and a statement coat for a refined and stylish ensemble.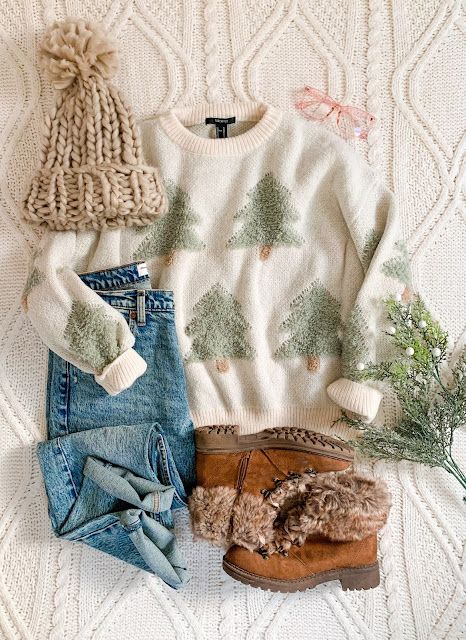 Vintage Christmas Cheer:

Raid your local thrift store for vintage Christmas sweaters that exude nostalgia and charm.
Style a retro sweater with high-waisted jeans or a corduroy skirt for a quirky and eclectic outfit.
Add a pop of color with bold accessories like a vibrant beret or a chunky scarf.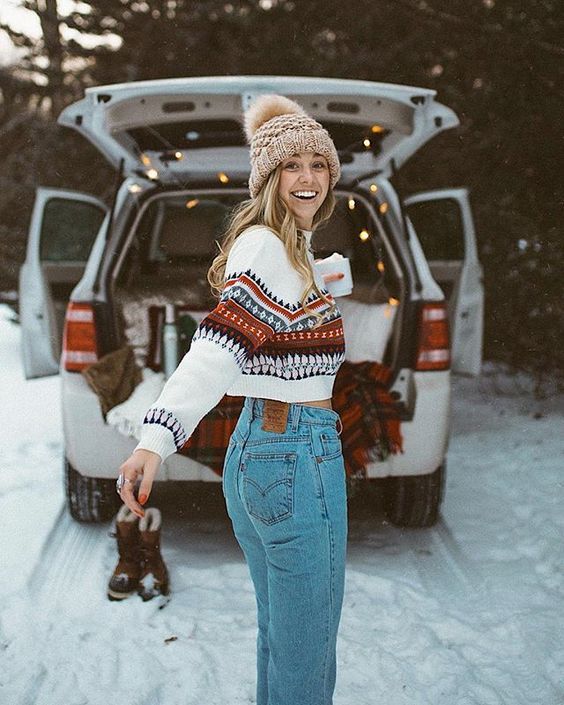 Festive Fairytale Glam:

Channel your inner snow queen with a metallic or sequined Christmas sweater.
Pair it with a tulle skirt for a whimsical and glamorous look that's perfect for holiday parties.
Keep the accessories simple with dainty jewelry and classic heels to let the sweater shine.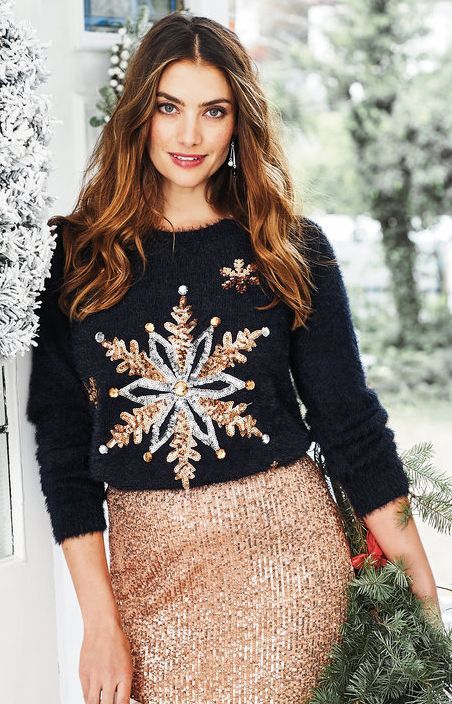 This winter, don't just stay warm—do it in style with these cozy Christmas sweater outfits. From classic Fair Isle patterns to playful reindeer motifs and glamorous sequins, there's a Christmas sweater look for every fashion-forward individual. Embrace the season's festive spirit and turn heads wherever you go with these fabulous outfit ideas. 'Tis the season to be stylish, after all!