Your dining room should be decorated to provoke intrigue and conversation between the people who sit on the dining table. However, any design in the dining room should depict the homeowner's sense of style. The design should also be creative and also functional.
The overall design of your dining room should be creative and functional, and it should also bring out the host's style and personality. Below are some of the dining room designs from listings such as Movoto that you can incorporate in your dining room and make it more welcoming and interesting.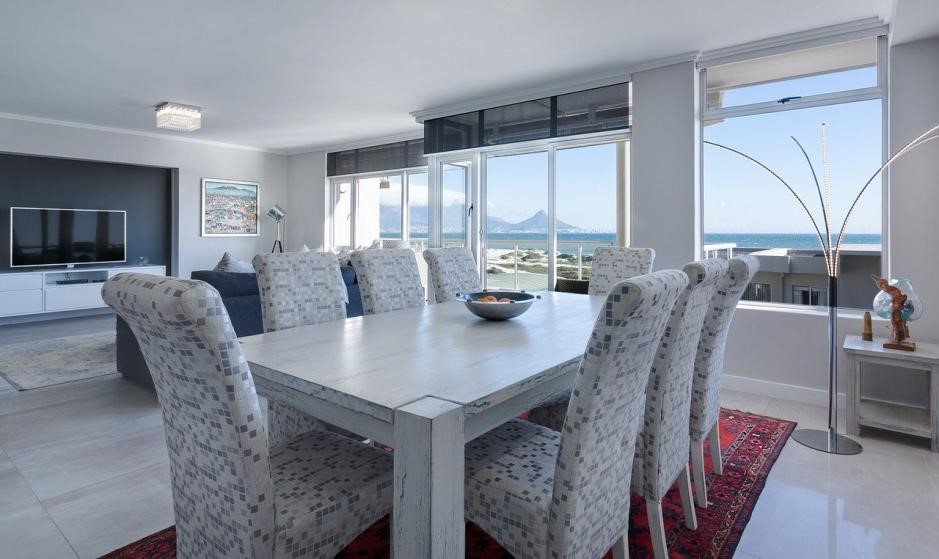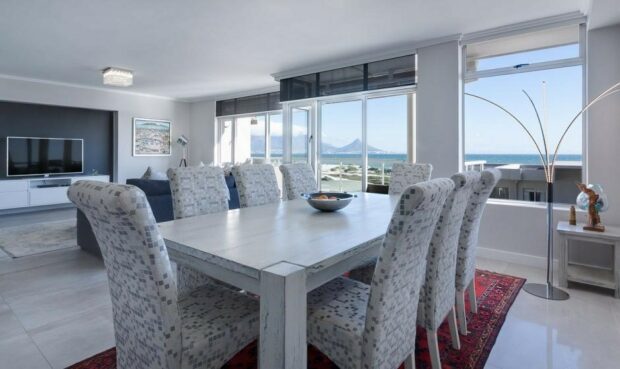 1. Ensure privacy and an intimate setting is met
Most of your guest's time is spent in the dining room, which means most of their conversations are done here. This means that you have to come up with designs that will strike conversations from your guests and make their dining time more engaging.
The dining room should be enclosed in a particular area to avoid further distractions. Also, the designs you choose to encourage privacy should not get in the way of the dining room style.
2. ….Let there be light
A dining room with insufficient lighting can be gloomy, and you do not want that for your dining room area. Ensure your dining room is packed up with enough lighting. However, be cautious not to exaggerate the lighting since it can be uncomfortable for your guests.
If you choose to install a chandelier, you should ensure that it has enough bulbs and enough lighting. Your pendant also should contain enough lighting. You should know that the bigger the room, the more lighting the room will need, and vice versa.
3. Establish a center of attention
The first crucial tip is one should consider the table as the focal point. Making your table the main center of attention helps your guests be the primary focus in the dining room. If you make the table the main focus of attention, it will motivate your guests to take a seat. So how do you make the dining table the focal point? The first step to take is to ensure that your seats complement the dining table.
Any other accessory near the focal point, which is your dining table should complement the main focus. So if you are going to add in accessories, you should always ask if it complements the dining table.
4. Come up with a conversation-striking spot
As mentioned, a well-designed dining area should strike up conversations between your guests. This is why you should think of creating a conversation-striking spot in the dining room. It can be a piece of art on the wall, a bold furnish, or a wallpaper. The chosen conversation striker should be placed where it is visible to everyone seated around the dining room.
It doesn't have to be so expensive, but it should be interesting, beautiful and decent to look at. you can also come up with simple DIY items to hang on the wall. There so many simple DIY projects that you can from the internet and do them without much strain.
5. Design with functionality in mind
As we said earlier in the post, when designing a dining room, you should also have the room's functionality in your mind. You should ask yourself what the main function of the dining room you are designing is. Do you take your meals everyday? Do you hold dinner parties frequently? Do you use the dining table as a craft room for your children?
Once you can answer all of these questions, you will be able to develop a design that will incorporate functionality in the dining room.
6. Use storage as decor
Good decor in your dining room can change how your dining room looks. You can use your pretty items as a display on your dining room cabinet to serve as decor. Also, functional items such as glassware, trivets, servings, and salt shakers could be used as decor.
You can display them on the shelves in the dining room. You can build shelves in the dining room to place those pretty items as a display.
7. Personalize it
Despite the design that comes to your dining room, you will also have to invoke the homeowner's personality. The color palette, accessories, artwork, and any other design piece should display the homeowner's personality. If you are out of options, you can use your hobbies to develop a unique style.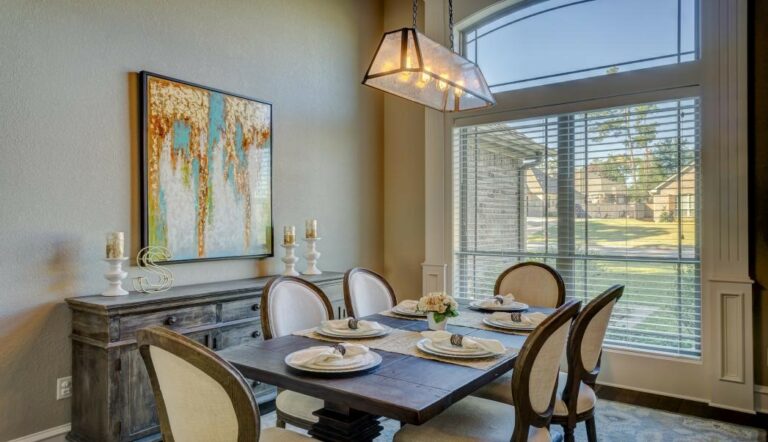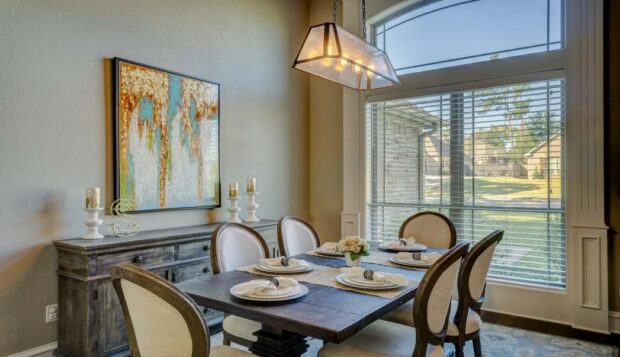 Conclusion
Designing a dining room can be quite confusing, especially if you have never designed a room yourself. However, if you find this confusing and frustrating, you can hire an expert designer from Movoto to design your dining room.
If you decide to design your dining room on your own, you can try some of the tips above. You are also not limited to the above designing tips: You can research on more decor ideas and incorporate other dining room designing tips. The overall result of your dining room should be welcoming and interesting for your guests.