Roof windows are the perfect solution to the problem of low amounts of natural light in the attic. But what to do when you want to prevent street lights from lighting up your bedroom at night through your roof window? In this case special blinds for roof windows will work perfectly.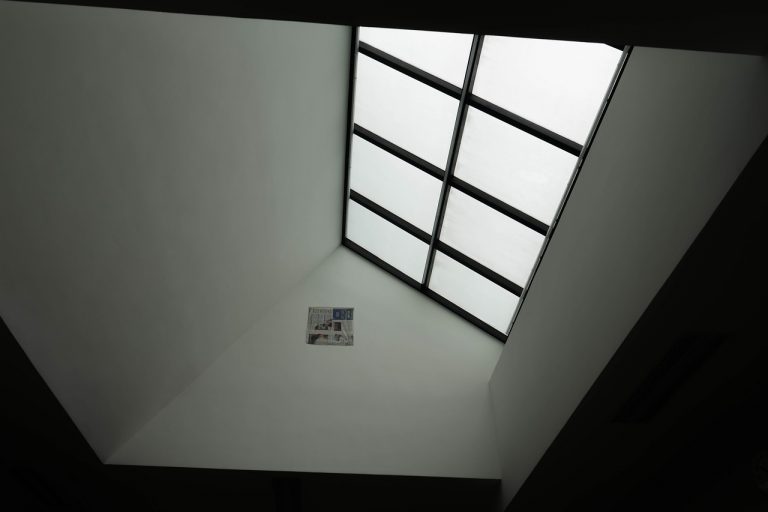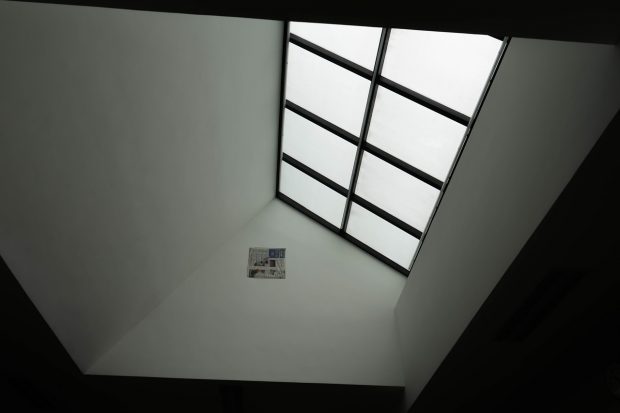 Roof windows in pitched roofs are installed at a certain angle. This glazing arrangement makes it impossible to cover the window with traditional blinds designed for façade windows. The fabric of a traditional blind mounted on a roof window would not stay in contact with the pane and, hanging down, would not protect against the sun or a street lamp outside the window.
Types of blinds for roof windows
Roof window manufacturers, such as Fakro (https://www.fakro.co.uk/), use special mechanisms in window blinds, thanks to which the material of the blind is kept close to the roof window. We can distinguish between internal and external blinds for roof windows which differ in properties, installation method and material.
Internal blinds ‒ will prove useful when we want not only to cover the roof windows but also add variety to the glazing décor. Such blinds will also protect the attic against excessive heat gain during hot summer days. Internal blinds available on the market are usually made of fabrics fitted on the guides. We distinguish between traditional, blackout and pleated blinds. Installation of internal blinds is very simple, and you can easily handle it on your own. The advantage of this type of blinds is their low price.
External blinds – shade the interior and protect against sunlight, but these are not all their functions. If we are concerned about acoustic insulation, they will prove very useful. They constitute an effective barrier, which dampens the sounds of rain or hail falling on the roof window. They protect the pane against snow and at the same time, provide good thermal insulation and protect the attic against excessive heat gain in summer. External blinds are in most cases made of aluminium slats and plastic, and their construction is somewhat reminiscent of classical blinds.
Which interior blinds for roof windows to choose?
In order to cover roof windows, we usually choose internal blinds which also fulfil the function of window decoration. In such a case, what types of blinds can we choose from?
Traditional blinds ‒ are made of polyester or cotton fabrics, fitted on guides allowing them to be extended to any length. Traditional blinds for roof windows differ from blinds for façade windows thanks to a special spring mechanism, which makes the blind material stay close to the pane, even if the window is installed at an angle. Standard blinds diffuse the sunlight, but do not completely shade the interior. Their advantage is the availability in many designs and colours, as well as attractive prices.
Blackout blinds ‒ are a perfect solution for people who want to completely black out the interior. This type of blinds is made of fabrics with aluminium coating on the outer side. This construction causes the fabric to reflect sun rays and effectively darken the room even during the day. Blackout blinds also insulate the window well and lower the temperature in the attic during hot weather. They are a very good choice for bedrooms and children's rooms.
Pleated blinds ‒ allow you to cover any part of the roof window ‒ from the bottom as well as from the top. Polyester pleated blinds are equipped with a guide, but there is no cassette. Their construction resembles classic Venetian blinds. They are available in many colour variants, which allows for creating interesting decorative effects.
What should you consider when choosing blinds for roof windows?
When making a purchase decision regarding blinds for roof windows, the first question to be answered is whether you need internal or external blinds. The former are definitely a cheaper solution and easier to install on your own. Internal roller blinds not only provide protection from the sun, but also decorate the window. On the other hand, external blinds fulfil additional functions, such as thermal and acoustic insulation. The external types also guarantee slightly higher protection from the sun's rays. However, they are more expensive and more difficult to install.
It is worth remembering that blinds for roof windows offered by many manufacturers of window articles are sold not only in standard sizes, but also in customised versions. You can order traditional, pleated or blackout blinds, as well as external blinds. This fact will certainly please those who have roof windows in non-standard sizes.