Congratulations, you did it! You got called in for your first job interview! And now it's time to get ready for it. Remember that success comes only to those who take some time to prepare and prepare well. So, there are certain things you need to do before going for an interview and choosing an outfit is one of them.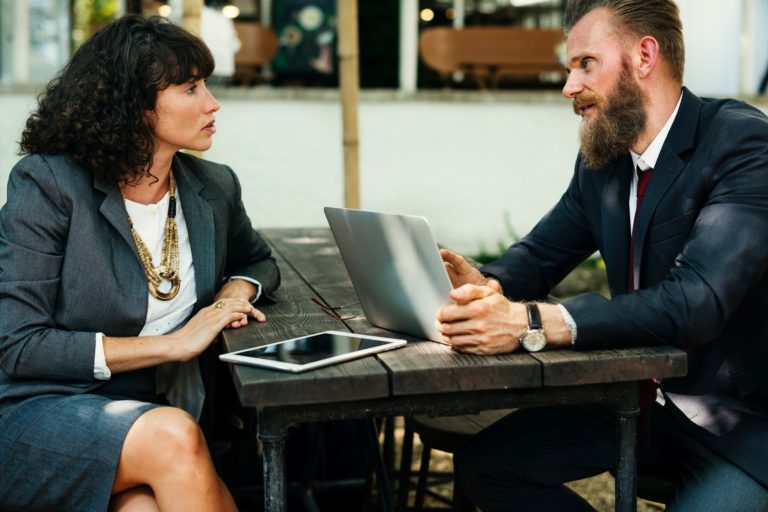 In fact, many studies show that it takes only a few seconds to make judgment about anything, so it is better if you are dressed right. Think of your job interview as of the first date, meaning that you need to look stunning. Of course, choosing an outfit can be a daunting task. The truth is, there are no hard rules on what to wear as some companies require their employees to wear suits, while in other organizations it will be hard to find someone wearing a tie. However, there are still a few rules that apply nearly everywhere. But you shouldn't worry about it as we have prepared a few tips on how to plan your outfit for an important occasion like this.
1. About the dress code
We want to help you look confident and stylish. So, do not blindly follow the latest trends, but research the company you are going to have an interview at, and find out about their dress code. Go to the company's website, check their social media or if you have a friend at that company, ask them. The outfit you choose depends on whether you are interviewing at some startup company that allows casual wear, or at the serious organization that requires the strict dress code.
So, what is the difference between dress code types? Let's take a closer look at them.
Business professional dress code means wearing a tie, a skirt suit or a pantsuit in neutral tones, statement dress for women and a classic black suit for men; silk blouse or button down shirt. Polish your best leather shoes and select socks that match your outfit.
Business casual usually means skirts, dresses, dress slacks and blouses for women, and dress slacks and shirts (or sweaters) for men. It is better to choose solid colors over bright patterns.
When choosing casual outfits, you can't go wrong with comfortable dresses, blouses and shirts. However, avoid wearing shorts, ripped jeans, bright prints, or flip-flops. Your outfit should still be clean and fit properly.
No dress code? Just wear what makes you look at your best! But remember that first impressions are still first impressions, so keep it simple.
2. Be comfortable
The first job interview can be really scary, especially for recently graduated students. Thus, always choose clothes that make you feel comfortable and confident. Wearing comfortable clothes makes you stress out less. But if you are uncomfortable, your blood pressure will increase making you feel unwell, and that can destroy your chances to get the position.
3. What to avoid?
Well, it is simple – try to avoid anything that looks weird and distracting. So, don't wear too many accessories, 'cool' flashy clothes, bright colors or crazy fashion trends. Also, don't wear too much perfume, ridiculous accessories, silly hats and sunglasses on your head. You want your interviewers to talk about you afterward, not about what you were wearing. You want them to ask you about your education and plans for the future, not about your extravagant look. Thus, make sure to look professional.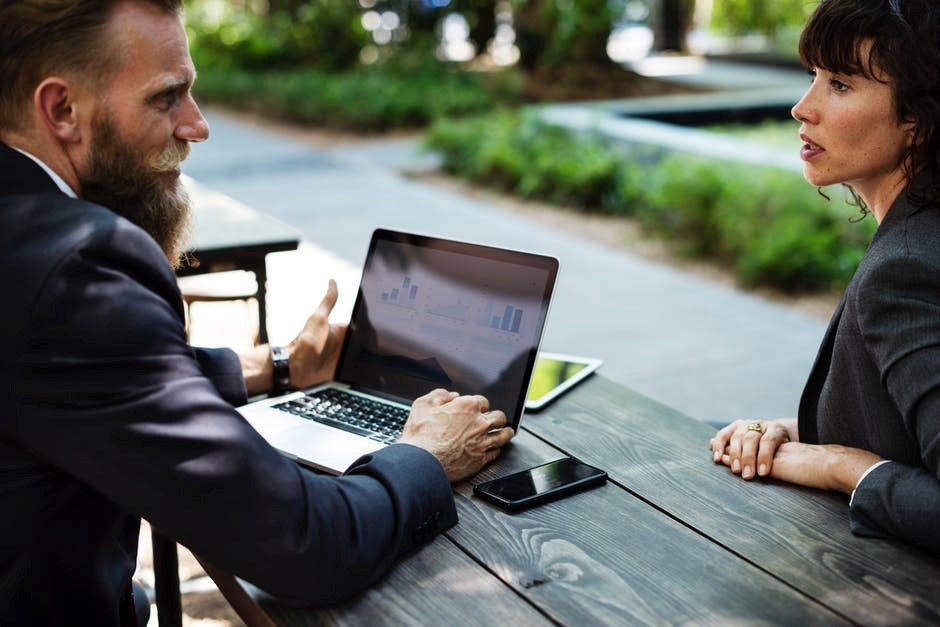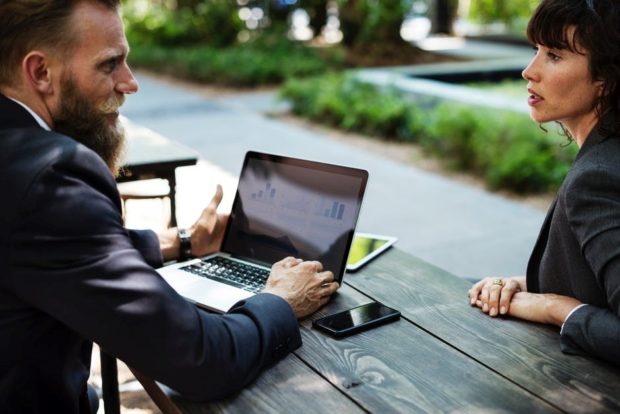 4. Hairstyle
How to style your hair for a job interview to make a killer first impression? What to choose – straight long hair, low bun or should you get inspiration form some cute hairstyles? Your hair plays the role as important as your clothes since stylish hairdo can help you nail the interview. The key here is to ensure that your hair ties in with your overall look. Make sure that your hair looks natural and neat.
5. Wardrobe rules for your job interview
A suit that fits. A great suit doesn't look so great if it doesn't fit.
A black pencil skirt is an essential piece to have in your wardrobe. It will never go out of style.
A 'tasteful' little black dress. Just like the pencil skirt, a little black dress is classic. However, make sure that its length is appropriate for the workplace.
Black or navy blue blazer. If you want to look more stylish, go for a navy blazer instead of the black one. However, black is an undeniable classic, so you have to see for yourself which color suits your outfit the best.
Take care of your hands and make a gorgeous manicure the night before the interview. Just keep things simple and avoid colorful summer nails designs.
Comfortable shoes. If you want to look confident, then the last things you want to wear for are high heels that make you feel uncomfortable.
Leather bag in brown or black will make you look no doubt stylish.
Stylish blouses with patterns match perfectly with solid blazers and trousers.
Choosing an outfit for your first job interview is as important as writing a resume, or a cover letter. So, make sure to take some time to choose a stylish outfit. Remember that by failing to prepare you are preparing to fail. Think about what you are going to wear, but don't think about it too much. Focus on the organization, the position you have applied for, and the person you are going to talk to.
Hope you've enjoyed reading this article, that our writers at https://au.edusson.com had the pleasure to prepare for you. Follow these guidelines, go out there and get that job! We believe in you!