The world is full of beautiful people but some people want that added touch of glam for special occasions and important events. That's when the services of cosmetologists are needed. Similar to an artist, as a cosmetologist, your clients are your "blank canvases" that you create masterpieces with. But it's not just about making someone "look" good… There's much more to the art of cosmetology than that, and client expectations are pretty high too.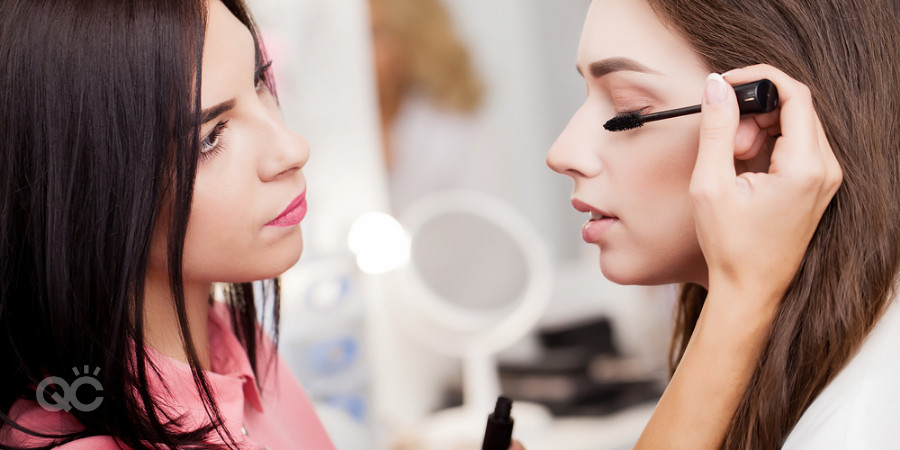 As a cosmetologist, you are providing services to people and sometimes recommending products. In order to do that, it takes extensive knowledge and skills in the cosmetology field. When clients come to you, they expect to get their hair, nails, or makeup done by an expert in that field. They expect you to be fully educated, creative, and overall have the capability to bring their desired look to life… Not doing so can cost you your clients.
Nobody likes going to get professional services from a cosmetologist, only to be disappointed and feel like they didn't get the services they paid for. That's why it's so important to take everything you learned in cosmetology school and apply it to your cosmetology business.
To be a successful cosmetologist you're going to need certain skills and strengths in order to consistently deliver desired results to your clients and ultimately, grow your client base.
Skills Needed to Be a Successful Cosmetologist
Expert Knowledge in Cosmetology
There are several different areas of cosmetology but whichever areas you choose to work in, your clients expect expert services from you in those areas. If you choose to work as a beautician, your clients are expecting you to provide a wide array of services including cutting, coloring, and styling hair, as well as hair extensions, lashes, and other complementary services.
In addition to being skillful in your services, you also need to be skilled in using the various tools and pieces of equipment in your industry as well. Everything from knowing the settings on a flat iron for different textures of hair to knowing the right tools to create the right color mixture for a client wanting highlights, being a master with your tools is also an expectation among clients.
Product Knowledge
Being knowledgeable about the various products for your industry is of great importance. You're more than likely going to have products being sold at your establishment and the only way you're going to be able to sell them to your clients is if you're knowledgeable on them. This means you're going to have to effectively explain what the products can do for your clients and how to properly use them, especially when you're sharing beauty hacks.
Interpersonal Skills and Customer Service
You want to always have a good rapport between your clients… this just enhances their experience in receiving your services. You want to be friendly, ask them questions about the services they want, and overall be conversational with your clients as they would have it. You just have to be able to read your clients to gauge where they are in their mood.
To further streamline your client interactions, consider investing in scheduling software. These tools can help you efficiently manage appointments and keep track of client preferences, allowing you to focus on building strong relationships. If you're exploring Vagaro alternatives, which is a popular choice in the industry, you can evaluate various software options based on their features, ease of use, customer support, and pricing to find the best fit for your salon. It's important to choose a software that aligns with your requirements and enhances your ability to provide a personalized experience for your clients.
Ability to Keep Up With Trending Looks
Many clients are trendsetters and thoroughly enjoy leaving their cosmetologist with the newest look or style. If you have any clients like that, it will be in your best interest to make sure you're always up-to-date on the latest trends in beauty. This is also important for clients who come to you that have no clue what they want… It's always helpful to provide undecided clients with fresh new ideas for them to try that you think would look great on them.
Active Listening Skills
Active listening skills are your key to giving your clients their desired results. If a client tells you that she wants ombre nails, and you give her French tips, she's going to be one unsatisfied customer. Worse, she could take pictures of her nails and tag your salon in it with a caption that says "Don't come here… they do what they want." Your salon is then labeled as the salon that doesn't do what clients ask for.
As a way to ensure you're giving your client what they want, repeat it back to them. Even while you're working on them, you can occasionally mention what you're doing through various steps to ensure them (and yourself) that you're on the right path.
Time Management
As a busy cosmetologist with many clients, mastering time management is going to be your best friend. Every client is different and the type of service they want will be different. So you will have to assess your own skills and see how long it takes you to perform and complete them on each client to determine how to best schedule your appointments.
If you have someone wanting highlights but their hair is extremely thick and long, it's going to take you much longer to color her hair than it would for a client that has a pixie cut. So effectively managing your time also has a lot to do with getting to know your clients as well.
A good rule of thumb is to always take a glance at the next day's appointments to see what you have for the day so you can start your day accordingly and have all the tools and supplies you need set up and ready for your first client. That will save you a lot of time on set up.
Takeaway
According to beautyschools.com, it takes an average of 1,500 hours to complete beauty school, but it depends on your schedule and the school you attend. Nonetheless, that's a lot of time, money, and effort you've put in to get your cosmetology career off to the right start… It would be a shame if you lost it all because of an unsatisfied client.
The point is that you indeed will need all of the above skills to be a successful cosmetologist but in addition to that, you also have to be a smart one. This is why you need to invest in beauty and cosmetology insurance before acquiring your first client.
You need insurance because you're providing services to people and you just never know what could go wrong. To protect everything you've worked so hard for, make sure to insure your business and your clients so that your business can indeed grow.