As we all live through the COVID-19 pandemic, there's no better place to shop than online. With the wide array of products available, there is no need for you to try to make adjustments to your already tight schedule or stress yourself out with a visit to a physical store, because Fashion Nova has got you covered. Fashion Nova launched with a single retail store in Los Angeles in 2006. However, they now have a huge presence online, and it has pushed the barrier when it comes to speed, customer satisfaction, and consumer engagement.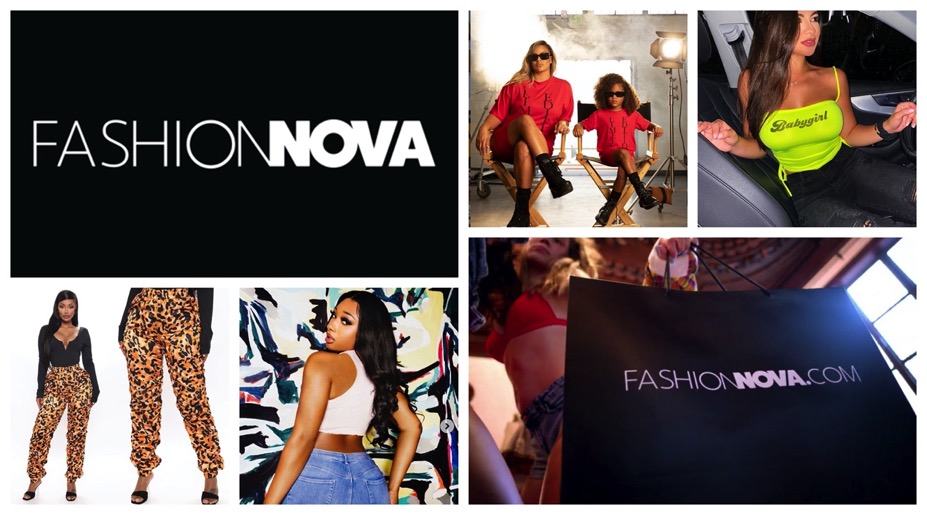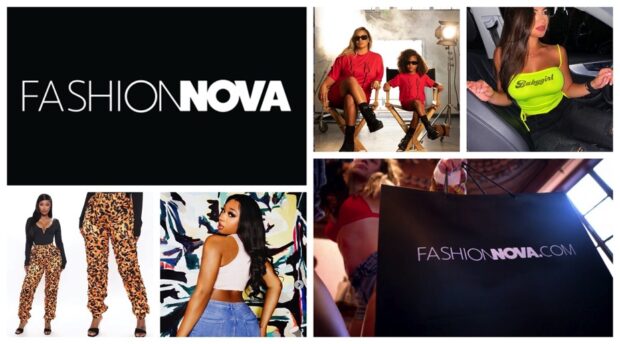 We are all living in the digital world now. Almost everything in life is moving faster than it did a year ago, and trends are moving faster, too. What was once called fast fashion has now been supplanted by ultra-fast fashion, and it's obvious that Fashion Nova, one of the largest online brands, is at the top of this game.
Ultra-fast fashion gives women the chance to shop for all sorts of items, including clothes, bags, and shoes, from the comfort of their homes and get it in no time. Women no longer have to worry about shipping times; in fact, if you live in the Los Angeles area, your item can be delivered on the same day you ordered it via Postmates.
Fashion Nova prides itself on offering some of the best deals and discounts online. You can also find the latest trendy fashion accessories on the items you want to buy straight from the runway. It has become hugely popular among women of all ages, shapes, and sizes.
One thing that puts Fashion Nova at the top of the game when it comes to ultra-fast fashion is their unique ability to mobilize partners and offer new styles to shoppers faster than any of their competitors. Their buying and design teams work with over 1000 manufacturers worldwide to make affordable, high quality clothing at a speed that can't be compared. The manufacturers of Fashion Nova clothes, based in Los Angeles, can make any sample in 24 hours. Normally, within 48 hours, the looks are finished, fitted on in-house models, and shot for Fashion Nova's website and social media channels.
The styles they make have names that can easily be searched, such as "Bad Girls Club" and "Classy and Sassy." When a prospect sees a product they like posted on the company's Instagram profile, they do not need to input a long serial number to find it on their website. In addition, if the look isn't available, people can request to get a notification when it's back in stock. When a look that people have been anticipating comes up for sale on the website, it can sell out within days – or hours.
One of the philosophies behind Fashion Nova is that the brand celebrates people of all body types. Almost all items are available in sizes ranging from XS to 3X. Fashion Nova recently launched their Curve line, which focuses on plus-sized individuals and proves that anyone of any size can feel fashionable and sexy. Recently, celebs who have rounded hips and buxom figures are on all magazine covers. Women such as Cardi B and Kim Kardashian have made a whole industry by proudly showing off their greatly shaped bodies. Their footsteps are what Fashion Nova follows by offering form-fitting clothing, which can make every woman feel empowered and beautiful.
Over the past couple of years, Fashion Nova has created a unique working relationship with several voluptuous celebrities who also have huge numbers of followers on social media. Cardi B, for example, launched two hugely successful clothing lines in collaboration with Fashion Nova. In fact, the first clothing line was sold out in just nine days. In addition to Cardi B, Blac Chyna and Kylie Jenner are also powerful influencers who have also promoted Fashion Nova to their millions of audiences in the past. They have massively expanded the reach of Fashion Nova to individuals worldwide.
That said, everything about Fashion Nova is not about celebrities. They also take the interactions they make with their daily users to the next level by making use of their active social media profiles. InfluencerDB, a marketing research firm, has revealed that Fashion Nova is ahead of its competitors when it comes to user engagement. On Instagram, Fashion Nova posts every 30 minutes. In addition to their own content, Fashion Nova also has designated community managers who also constantly share selfies of their customers and "Outfit of the Day" posts. Fashion Nova also put in more effort to reply to all comments on their posts and also make comments on the posts of their customers who tagged them.
Fashion Nova also works to give urban women a voice. Urban women are a trendsetting demographic mostly overlooked by the world of top fashion. By being outspoken regarding getting a very hot look for a reduced price and loving your body, the company empowers its customers to grab the spotlight again from the haute couture industry, which overlooks them. Fashion Nova makes their customers aware that they can look great and pay their bills simultaneously.
At the end of the day, everything boils down to having a good look and feeling great, and presently the best way of achieving that is by being at the forefront of the trend and always being ready with great clothes and a powerful aesthetic. Fashion Nova is always going overboard for their #NovaBabes by providing top-notch styles in the shortest period at the most affordable price. For most of their fans, there isn't anything more appealing compared to seeing an image of Blac Chyna in a piece of clothing at 10 AM and wearing that same piece to the club at 10 PM the same night, and that dream can only come through with Fashion Nova.