Our imaginations have grown accustomed to thinking about idyllic locations where it would be nice to spend Christmas as a result of watching Christmas movies. Dreams are like tastes, they differ. Some people picture a house by the sea with nothing but blue in the distance. Others envision the enduring appeal of a tastefully furnished English cottage with a dependable fireplace or a chalet with a completely wooden exterior to take advantage of skiing. Then there are the huge dreamers who would want to celebrate the New Year in the sunshine on a wonderful and warm day.
Here are some locations we've been to that, in our humble view, mirror these ideal locations where it would be nice to spend the first day of the new year. Our mission is to inspire you while also making you dream.
A cozy lounge by the fireplace, The Holidays style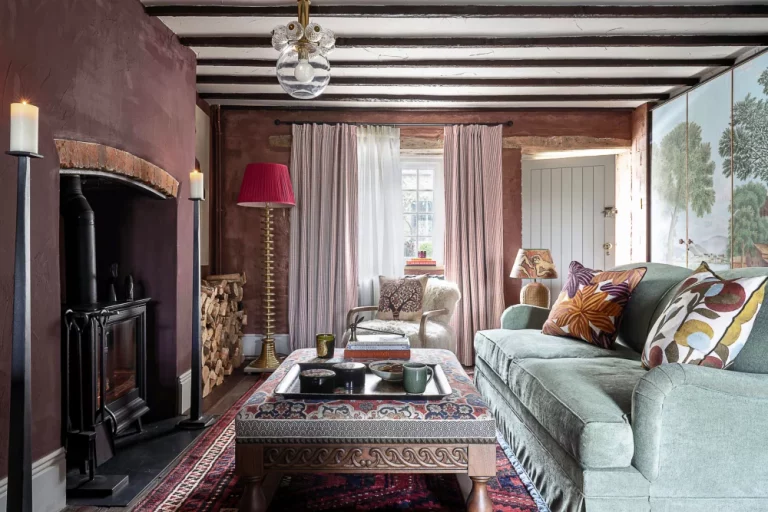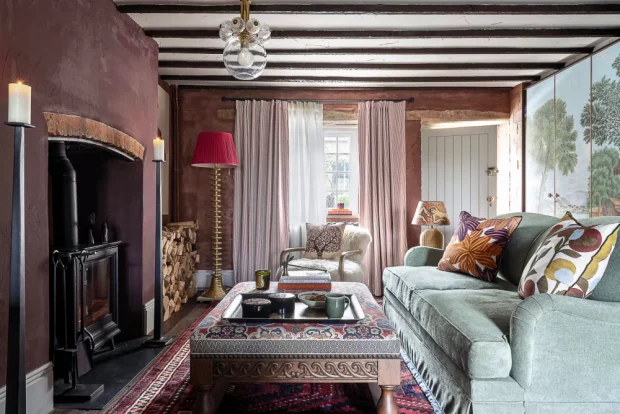 It is impossible to think of the Christmas season without conjuring up images of the charming English cottage that was the setting for the classic movie The Holidays. This sums well the sentiment of this quaint little cottage in the Cotswolds. Marie Soliman, a co-founder of the London architecture and interior design firm Bergman Design House, created this quaint haven by skillfully balancing new and vintage materials to create a pastoral interior design that harmoniously blends with the surroundings. A British cottage that people on this side of the Channel are envious of!
A comfortable interior riveted to the exterior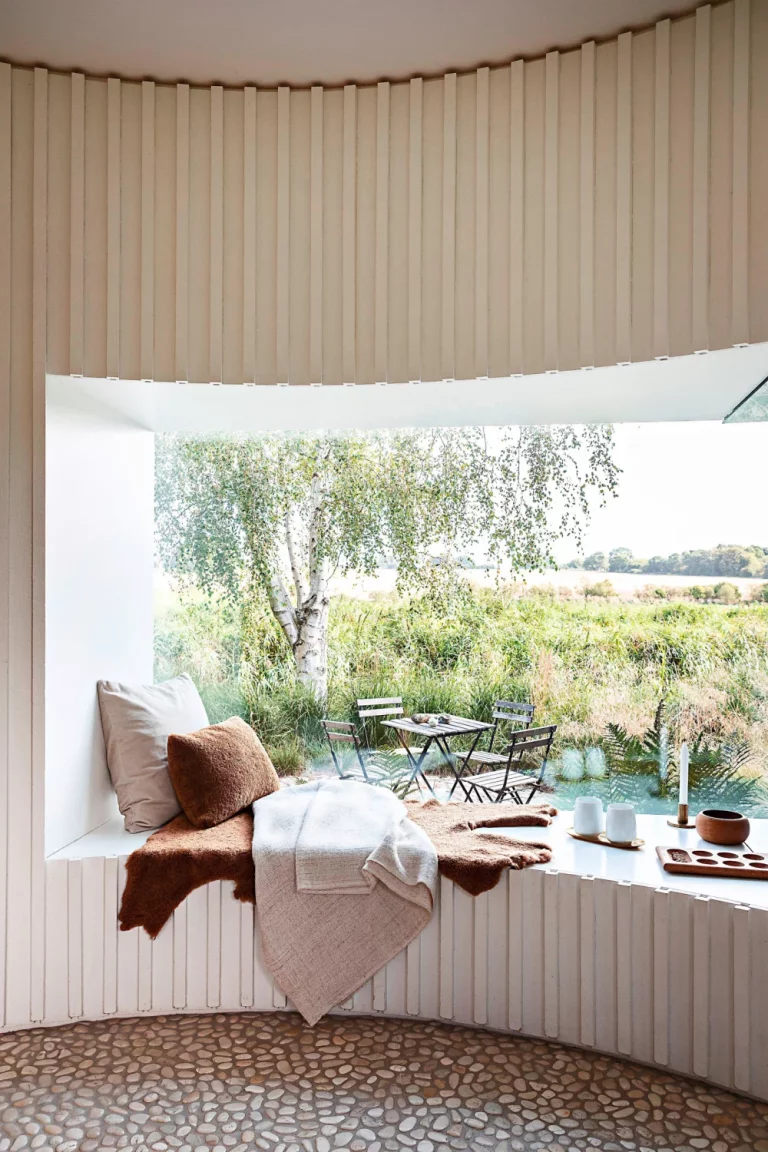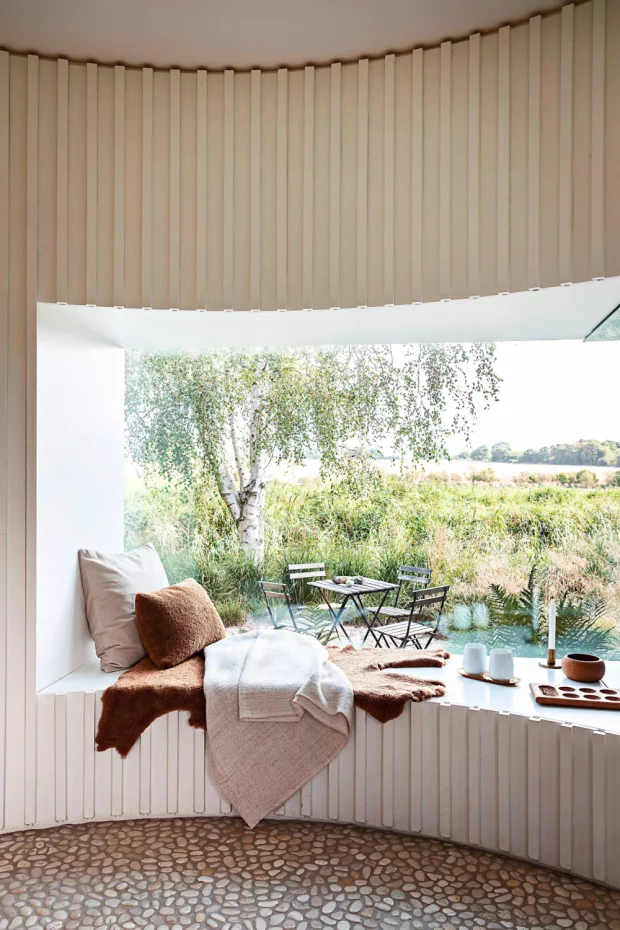 The Danish architect Henrik Janse desired to live in harmony with nature. He fulfilled a childhood ambition of having a home where he could spend holidays and more by visualizing this unclassifiable villa on the Danish island of Mn. The nine spherical cabanas that make up this serene haven create constant communication with the natural world. Large rectilinear openings, like this reading nook with a bench seat, encourage this sensation of osmosis. This sense of a privileged everyday natural view is fully enhanced by natural lighting and pebbled floors.
A cozy terrace with a view of the mountains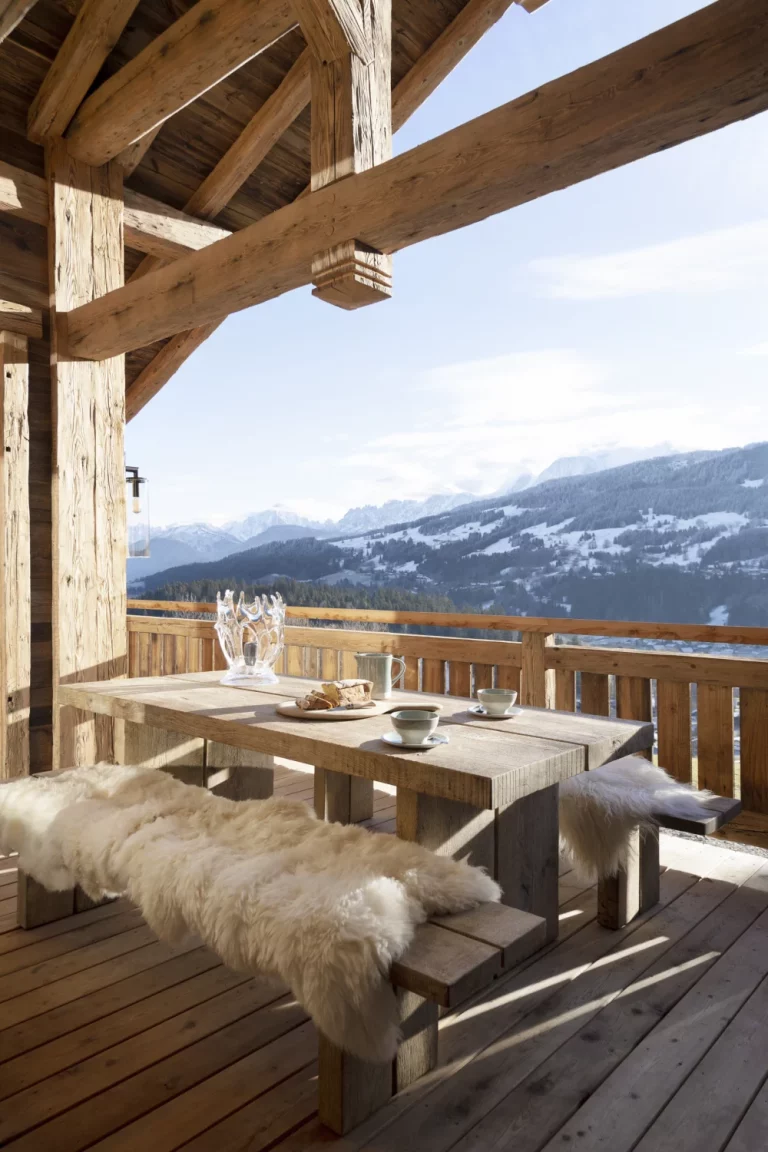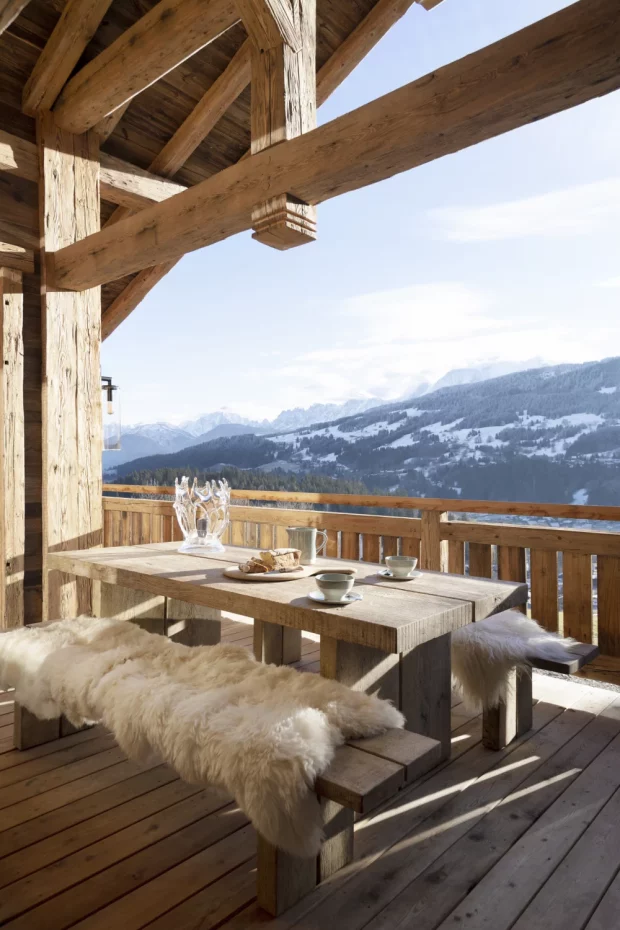 This cozy and rustic cabin near Megève makes the promise of vacations with a view of the Alps. An old barn that Alexia and Laurent converted into an excellent rural retreat for city residents seeking greenery and a white horizon. They created this spectacular chalet with its wonderful wooden deck under the direction of master builder Pierre-Emmanuel Charbon (La Centrale de Rénovation) and the architectural firm Atelier S. A second home that blends seamlessly into its surroundings, from the frame to the floor through the walls, is entirely made of wood and is lime-coated.