Do you know the magic cake? This dessert takes its name from the fact that after cooking, it has three different textures! For spring, the recipe for the magic cake is adorned with strawberries which give it a little touch of freshness and color. We explain how to prepare it!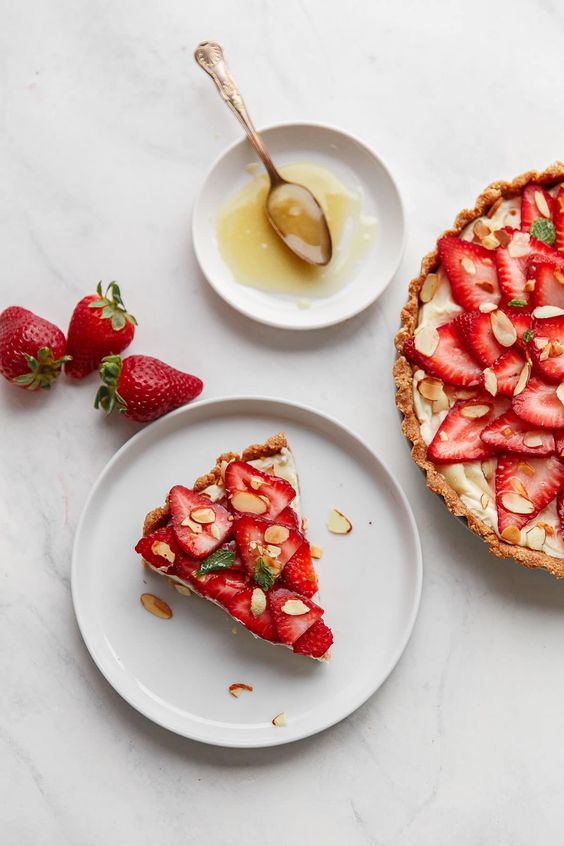 Practical information
6 to 8

20 minutes

50 minutes

Easy
Equipment and utensils
a square Pyrex dish 20x20cm and 5cm high or a round dish 20cm in diameter and 5cm high
The ingredients of the recipe
4 eggs
150g caster sugar
1 tablespoon of water
125g melted butter
115g flour
50 cl lukewarm milk
1 split vanilla pod
500 g strawberries
Preparing the recipe
Preheat the oven to 160°C.

Separate the egg whites from the yolks. Using an 

electric mixer

, mix the yolks with the sugar until the mixture whitens, add the melted butter, the vanilla seeds, then the sifted flour little by little. Finally, add the milk and water and mix well.

Whip the egg whites then gently add them to the previous preparation, little by little without breaking them.

Butter and flour a dish.

Cut a dozen strawberries into pieces and put them in the bottom of the dish. Pour the batter over the fruit and bake for 50 to 60 minutes, until the top of the cake is golden brown.

Leave to cool then place in the refrigerator for at least 4 hours.

Turn out using a knife, serve decorated with fresh strawberries and sprinkled with icing sugar.
Optional: Serve with whipped cream.