To learn more about how FastExpert works, read on. The company aims to help you easily find an excellent real estate agent to buy or sell a home.  FastExpert provides full transparency on all of its agents, with thousands of client reviews, ratings, and agent information.  Interested clients can search for agents by location and view  FastExpert agent reviews for realtors in that area.  FastExpert has a large number of available real estate agents in its database that will provide you with the best service throughout your real estate transaction.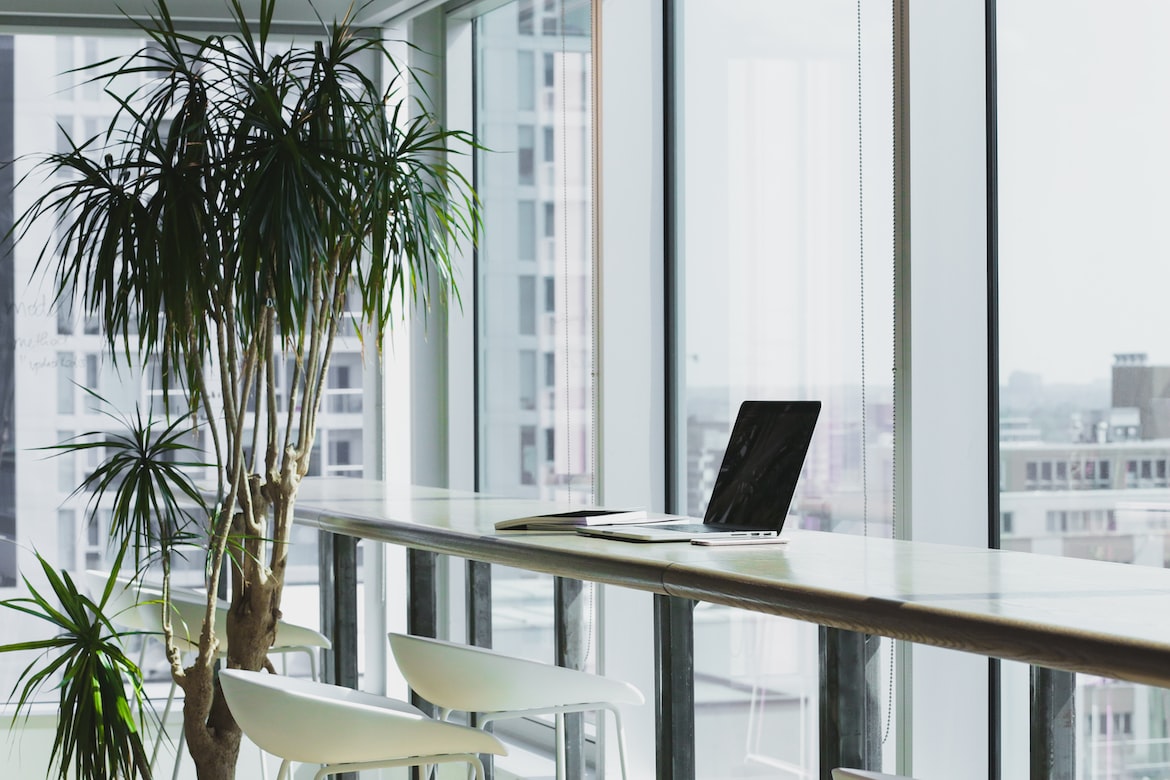 Source: Unsplash
But how does it work?
FastExpert is a website that uses a proprietary algorithm to help buyers find the best local real estate agents. FastExpert aggregates a large amount of data on available real estate agents across the country to identify the best real estate agents based on a client's unique needs.  The number of clients using FastExpert is growing rapidly, and FastExpert continues to produce happy clients.
Cooperation with the most effective agents saves not only time but also money. In short, working with the best real estate agent is essential in your property buying or selling experience.
FastExpert provides a free service that connects sellers and buyers with real estate agents. The company has built an extensive network of eligible real estate agents.  The process is automated and results in determining top agents that fit your criteria.  In addition to the automation, there is a team of specialists that personally review the results to verify that they are the best fit for the client. The client then receives a list of several available real estate agents.
Occasionally, automated systems can't find experienced agents in a certain region or price range.  Oftentimes this occurs in less populated areas where agents are either unavailable or are not part of the FastExpert platform. This means that you should thoroughly research the real estate agents recommended by FastExpert before deciding whether they are right for you.
Are there any hidden costs when using FastExpert?
No. When a client sells their home, they pay a commission to the real estate agent. FastExpert then receives a portion of the commission.
Can I trust realtors recommended by FastExpert? While the platform accepts most realtors, they are ranked based on ratings, reviews, and sales history.  All agents must be fully licensed to be a part of FastExpert. Carefully research the services available before choosing a real estate agent recommended since some agents are more useful than others. Message the agents to them to learn more about their services and experience and see if they're a good fit for you.FastExpert can also recommend an agent who knows your city, county, neighborhood, or price range.
If I want to buy a house, are there any advantages to using FastExpert to find a real estate agent? It doesn't cost money but saves you time searching for available agents. This is an effective way to find a real estate agent if you can't (or don't have the time) to do so.
Can FastExpert recommend real estate agents in your city? Yes!  The platform has a large representative network and over 50,000 agents in their database. However, make sure that the real estate agent you choose has experience selling real estate in your city. In practice, this can be described as a local agent who focuses on selling in a larger area.
FastExpert functionality and tools
When FastExpert recommends agents, it is based on their sales history. You'll be connected not only to highly qualified real estate agents but also to realtors who excel at real estate transactions. The FastExpert data component determines who is the best assistant in the real estate process. Without too much imagination, think of it as a complex math problem that uses conditional probabilities to determine the exact result. This ensures maximum accuracy.
Agents cannot pay for referring buyers and sellers to the FastExper platform. In other words, when agents are matched with you, they are determined to be the best based on your criteria. FastExpert analyzes millions of transactions and thousands of reviews to make sure you find the realtor you need. You pay nothing for this service. Just enter your personal address and contact information to receive your list of recommended realtors fast!  Generally, it takes only 1-2 minutes to get your results.
FastExpert allows you to interview recommended agents to make sure they have the right experience in the field. If you choose to proceed, FastExpert will provide up-to-date contact information for your chosen agent. If you're a real estate agent, profiles can be created on the platform in minutes so that you can expand your reach and exposure to clients.
Moving to a new area is one of the most difficult events for homeowners. Finding a real estate agent can seem daunting if you don't know the lay of the town. The listings available on the FastExpert platform can help you find agents who know the area, prices, and available options. Additionally, the FastExpert matchmaking service connects you directly with real estate agents who offer the best services your property. In just a few minutes, you can enter your details and provide the information you need to connect with agents.
Professional marketing actions
When it comes to advertising their property, many homeowners don't think about marketing. There are many marketing options available today. A large audience does not guarantee the best price for your property; however, getting a lot of eyes on your property increases the chance of a quick sale.
To determine the list price, the real estate agent first analyzes comparable homes and the target group of the offer. Price category, location, and size are also used to determine the list price and hone in on potential buyers. Real estate agents know which channels to find the target group they have developed. Thanks to this, agents can advertise on various online portals, run campaigns on Facebook, Instagram, and Linkedin, as well as advertise in print publications. Additionally, real estate agents have contacts in their network that can be contacted for a successful deal.
Negotiation skills are also very important. Potential buyers are often particular, ask a lot of questions, and expect a quick answer. Serious real estate questions should be answered with patience, precision, and grace. A good real estate agent has these skills. They remain calm even in the most heated of times and are accustomed to voicing stakeholders' concerns and steering conversations in the right direction. Interested parties prefer to negotiate with neutral real estate agents, not directly with owners. This allows you to be more open about your criticism of the property without fear of offending the owner.
When concluding a contract of sale of real estate, the lack of legal knowledge can lead to mistakes at your expense. There are a few key things to consider. For example, specifics related to the refund of tax paid on the transfer and transfer of the real estate. Professional real estate agents have comprehensive and up-to-date legal knowledge. The agent makes an appointment with the notary and accompanies the client there. The agent and attorney can explain the legal nuances of real estate transactions in an understandable format. If you do not have experience in this field, working with real estate agents is essential.
Pros and Cons regarding FastExpert services
Pros of FastExpert include:
Free to use: FastExpert is free for all buyers and sellers
Ease of use: FastExpert is simple and undemanding; registration takes only a few minutes of your time
Unbiased recommendations: The recommendations of FastExpert representatives are completely unbiased
Cons of FastExpert include:
Limited Referrals for agents: The leads that agents get are based upon demand in their area and if they're a good fit based on the clients' criteria.
Automatic matching is by algorithms.
What types of real estate agents use FastExpert?
FastExpert is inclusive when it comes to identifying real estate agents to sign up and receive referrals to join the network. FastExpert includes licensed and experienced real estate agents.
Independent real estate agents and brokers often have to spend a lot of money to find clients through online advertising and marketing (a general industry rule of thumb is to spend 10% of their gross annual revenue on marketing solutions and strategies). Painstakingly searching for the right leads also takes a lot of time. Many people who answer ads or simply "walk in the door" are window shoppers rather than legitimate sellers and buyers.
FastExpert's experienced real estate services can save agents time and money by having pre-qualified leads. That's why FastExpert services are ideal for busy real estate agents. For this key reason, the best real estate agents are happy to pay a portion of their commission to receive excellent leads and provide them with a steady stream of valuable opportunities. FastExpert provides very good, fundamentally successful real estate services for sellers, buyers, and prospective investors in the property industry, the prices of which have been increasing rapidly recently.
FastExpert: possible disadvantages
FastExpert's system is solidly developed, and its algorithms are usually suitable for local agents. However, minor problems may occur. Because there are so many real estate agents in the FastExpert network, the agents that FastExpert recommends are usually based in your city or region and often have experience selling homes in your area. However, no algorithm is perfect. Differences are even more pronounced in small towns near large cities. In such cases, clients can deal with the best, most experienced real estate agents who work and provide their high-quality services in big cities and slightly inferior real estate agents in your small town. The same flaw in the algorithm can lead to FastExpert recommending real estate agents who work at a different price point than what the client desires.
FastExpert accepts almost any real estate agent willing to use the system, so some recommended agents may not have extensive real estate experience in your specific location. However, this is not a significant drawback, and FastExpert makes all decisions with your criteria in mind.
If you have questions, contact FastExpert client specialists and chat with them.  They will help you with these questions, and you will receive valuable tips on how to go forward. Furthermore, FastExpert managers can provide more information about listed agents or recommend another agent. However, it is important to be aware of these potential problems when using the FastExpert automated system.
FastExpert's automated system works well for many potential home sellers, but it may recommend the "wrong" agent based on location and price range. However, this is a minor minus a client specialist at FastExpert; follow up and call you after you receive your recommended agents.  The client specialist will be happy to find the perfect agent for you.
Eight key reasons why you should work with a real estate agent
You want to sell your property, but you don't know the real estate market, and you're wondering what to consider to get the best possible price. A real estate professional can guarantee the most convenient process for entering into a contract and selling or buying the desired property. Check out eight key reasons why working productively with a qualified real estate agent is not only beneficial but also makes sense in achieving the desired outcome.
Reason 1. Time
There is a lot that needs to be done when you decide to sell your property. This includes the appropriate administrative procedures, necessary documents, and coordination of real estate visualization sessions for a quick sale or purchase.  In addition to the time marketing and showing your property.  Agents work tirelessly behind the scenes to sell you property.
Reason 2. Wide field of knowledge
With their experience and knowledge, real estate agents can market your property better than you do.  It's critical to have detailed knowledge of your property and the necessary legal steps to sell your property.  Rely on a real estate agent for a smooth process.
Reason 3. Knowledge of the local market
No matter how hard you try to know the real estate market in your area, a real estate agent knows the market better and, above all, has a better network. It offers a quick and easy assessment for a variety of needs. You can trust its network of notaries, lawyers, and tax advisors when specific issues arise.
Reason 4. Data protection
A real estate agent acts as a firewall. Not only does it protect your privacy and interests, but it also ensures that you and your assets remain largely anonymous.
Reason 5. Objectivity
Because a real estate agent doesn't have an emotional connection to your property, they can look at it objectively and explain what is most likely to bring better results in negotiations.
Reason 6. Liquidity
A professional broker counts on a commission only if he successfully negotiates his property and the sales contract is notarized.
Reason 7. Security
Working with an estate agent offers some security since the agent is responsible for the sale of your home.
Reason 8. Impartial authority
It is recommended to consult a real estate agent, especially in the case of selling real estate after divorce or joint ownership. He acts as a moderator and ensures transparent communication between all stakeholders. In this way, you can avoid conflicts and sell your real estate profitably.