Like bottled water or jewelry business, selling furniture online has hidden secrets under the closet. Have you ever wondered what those secrets could be? There is a chance that online sellers buy furniture at a few hundred dollars and sell them at a good price. Seeing such markup may anger you, but it may bring you a wonderful business opportunity.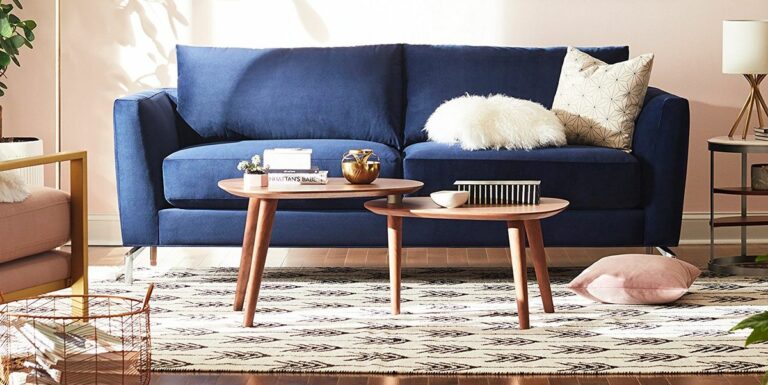 Historically, online business for furniture used to be unprofitable, but these days, profit margins can explain the reason why some traders sell fine furniture on online stores. If you learn how the business works, you will realize that margins may become even more. Thus, when starting an online store for your furniture, here are more secrets to make the business thrive.
1. Choose a Platform
For furniture stores, the right question is not grounded on how you can offer ecommerce. Instead, it's based on how to sell furniture effectively, quickly, and efficiently. Amazon is one of the best ecommerce platforms that can showcase your furniture. When you choose this platform, there are several factors that you need to put across. You will need to approximate the sales of your furniture, but for accurate estimations, you may use a free tool like Amazon sales estimator. This tool can also help you calculate and understand the BSR that you need to hit business goals and attain the sales projections.
The payment method is also another factor that can help you narrow down to a good ecommerce platform. If you have PayPal issues, you may have to look for other alternatives, because some ecommerce platforms don't favor third payment processors. Apart from Amazon, you can use:
Magento
Shopify
Woo Commerce
Etsy
LetGo
AptDeco
eBay
2. Go for the Right Ecommerce Shipping
Ecommerce shipping involves all the services needed to transport items purchased online from retailers to the client's delivery destination. With the correct partner, shipping could be fast, affordable, and manageable. However, the right shipping company will depend on the product, margins, budget, and audience, among other factors.
A successful shipping company will not use one carrier to put every cargo in one place. Instead, it will depend on a mix of services for products. Every carrier provides specific weaknesses and strengths, so you can opt for shippers like FedEx or UPS. FedEx is cost-effective when it comes to time-definite deliveries, while UPS provides economical ground shipping for heavy or large packages like a king-size bed.
3. Determine the Total Cost
When selling furniture online, there are some expenses that you will come across, especially when running an Amazon store. This ecommerce platform has referral fees and monthly subscriptions. Hence, it would be necessary to use the IO Scout FBA calculator for Amazon to know the total amount of fees you will pay on the platform. The calculator can also help you determine the best price to hit profitability.
You may also incur expenses like refunds and returns. Accidents can happen, and shipments may get lost. In such situations, customers will contact you for a refund. However, there are other costs that you need to determine, like processing fees, shipping costs, and sourcing products.
4. Include Detailed Description
Apart from offering valuable resources to your clients, describing furniture can also be helpful for your online store in various ways. Creating a powerful description of furniture takes an element of surprise. It may also let shoppers know that they can rely on you and trust your brand.
Moreover, an accurate description provides important information to customers. For you to achieve this, you'll need an informative and useful content. This is where a top-notch copywriter can come in handy. You can get a good copywriter in platforms like Fiverr and Upwork, but if you choose to write description yourself, use the below guidelines:
Position yourself in buyers' shoes
Entice shoppers with your furniture's benefits
Use some sensory words or terms to generate sales
Enlighten buyers
Include short paragraphs and bullet points for easy scanning
Ecommerce is the Ultimate Solution You Need!
Whichever reason you have to sell your furniture, ecommerce is the way to go. There are many ecommerce platforms where you can set up your store. All you need is to choose a good platform and attract customers with powerful product descriptions.