Latest fashion trends include cropped jeans in almost every casual combination. It seems like jeans never go out of date. They are the most represented fashion item worldwide, whether you want to achieve chic, elegant or sexy look. This post will show you how to combine them and how to wear them depending on the occasion. The most famous fashion bloggers worldwide recommend them as must have piece no matter what season it is. You will achieve great look with little to no effort, just by adding some fancy t-shirt, pullover, chemise etc.
No matter what type of jeans you choose, whether skinny or boyfriend style you will get urban look. It is always a good idea to consider your body shape while choosing the right ones. If you want to make your legs appear longer, then skinny cropped jeans with high waist are the right choice for you. Adding some high trendy heels will increase the effect of 'long legs' and will make you thinner and sexier. For those of you who want more casual and more comfortable look we suggest the boyfriend style jeans which are worldwide popular since the last season. The good thing about all these cropped jeans is that they uncover one of the sexiest parts of woman's body -ankles. It's up to you which shade you'll choose. The darker nuances are more likeable for fall and winter, but you don't have to stick to that "rule" because style is a matter of taste, and not of "rules". Suitable for almost every occasion jeans became irreplaceable fashion piece of all times. Someone said: Give the girl the right jeans and she will conquer the world. Enhance your wardrobe with a couple of pairs cropped jeans and get a chic look.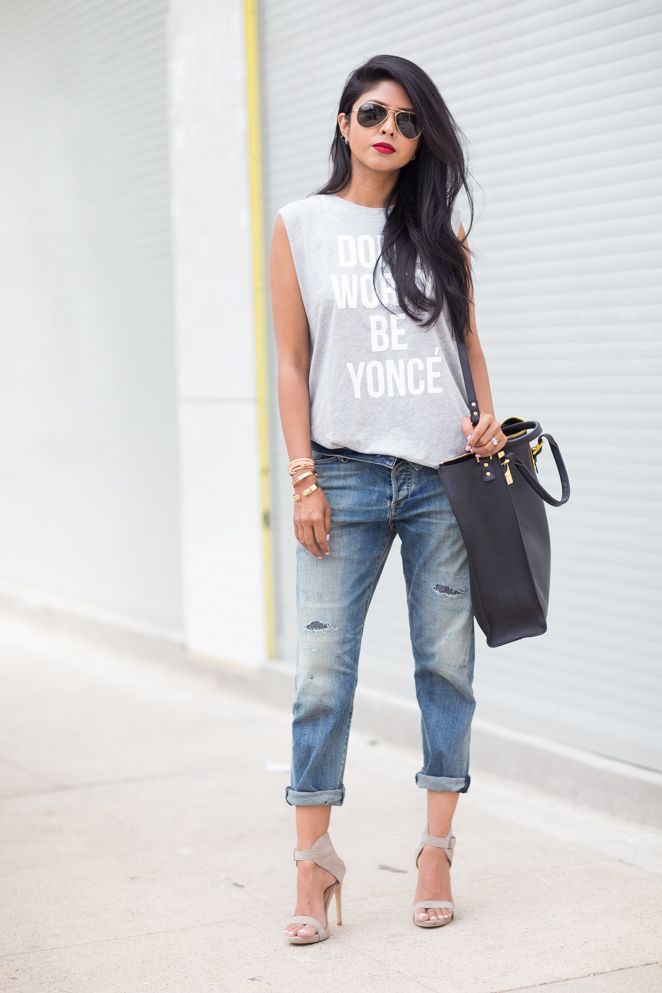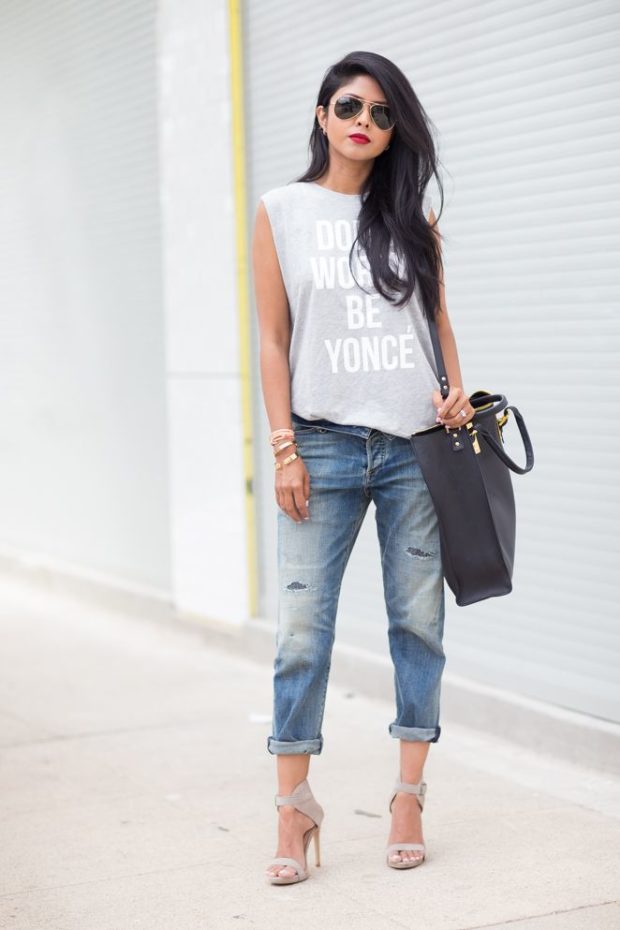 Boyfriend style jeans make this look totally chic and trendy. In combination with high heels and simple accessories you will attract everyone's attention.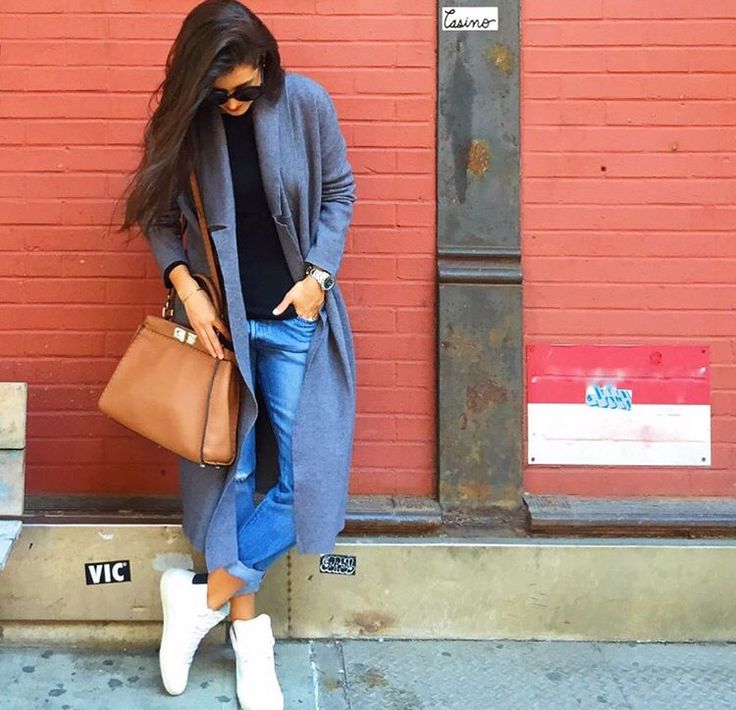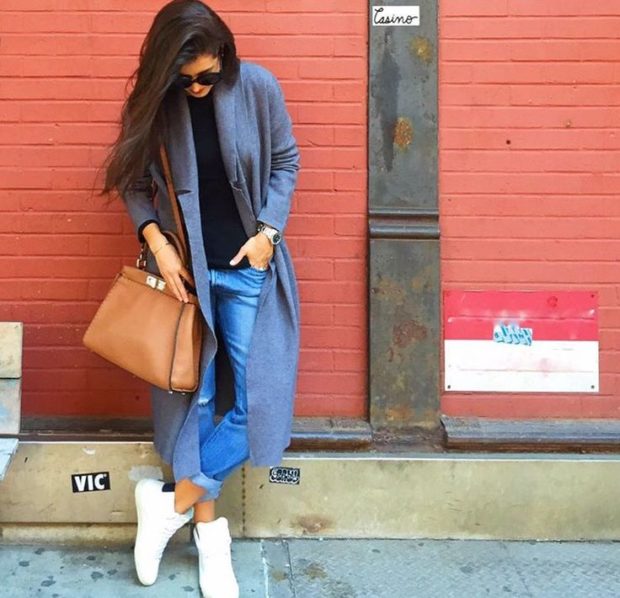 Take a look at this simply gorgeous casual combination but still sexy. Sneakers are also excellent choice for any type of jeans. Choice your style and walk as confident as never before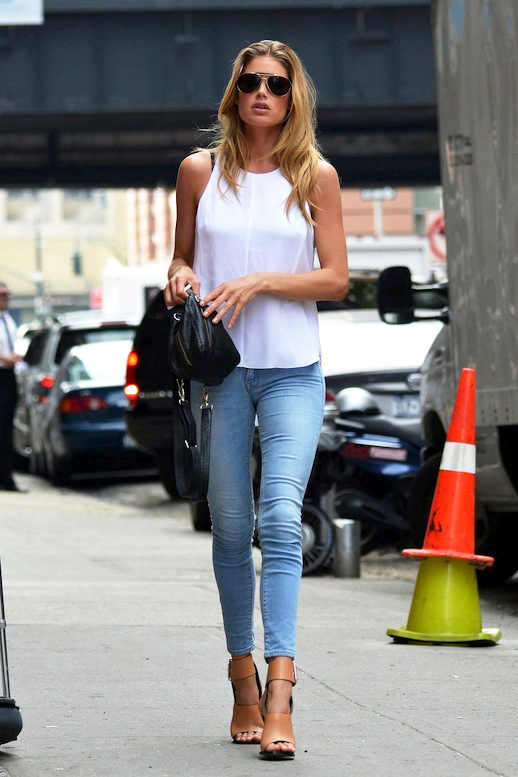 Light blue nuance skinny jeans match perfectly with white top and brown heels. Try it!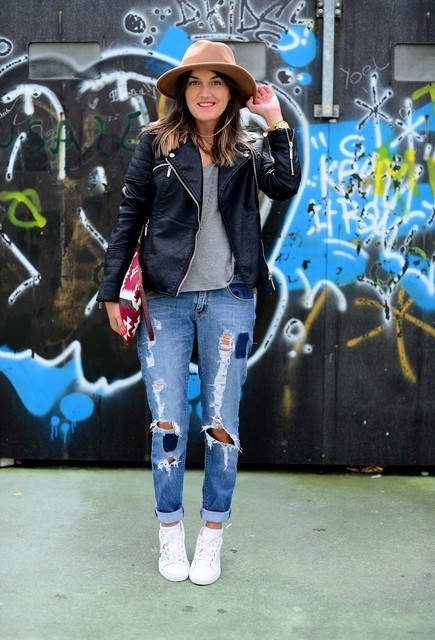 What a classy outfit! These ripped jeans along with the brown hat make this look unique and very trendy. They fit in very well in every style.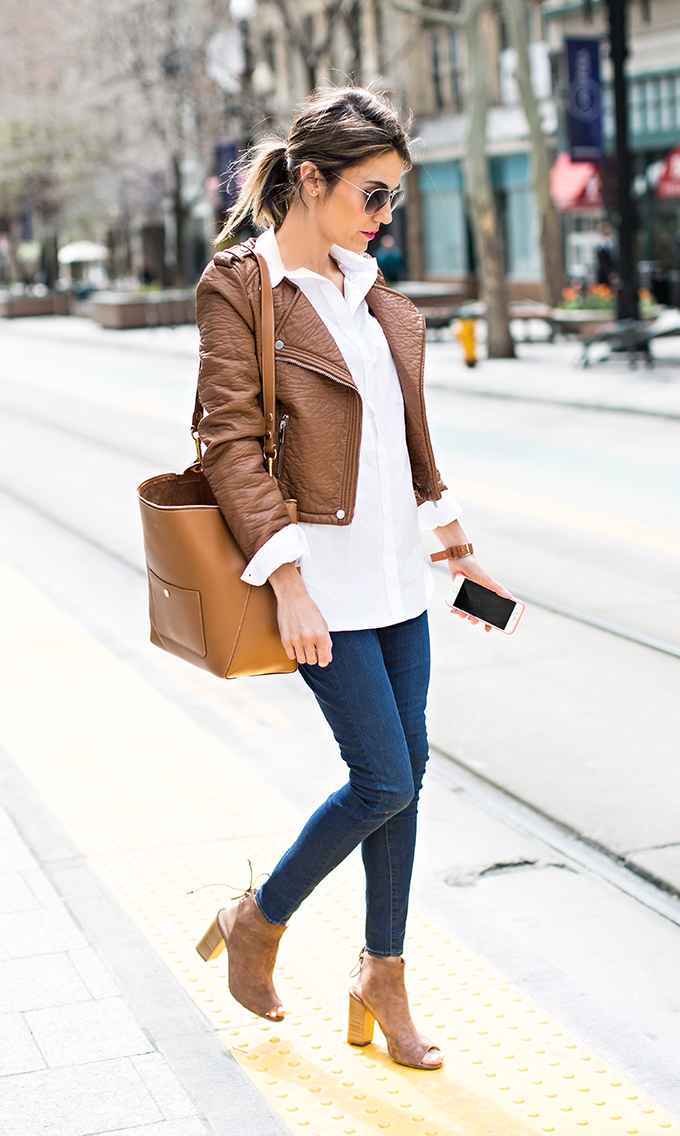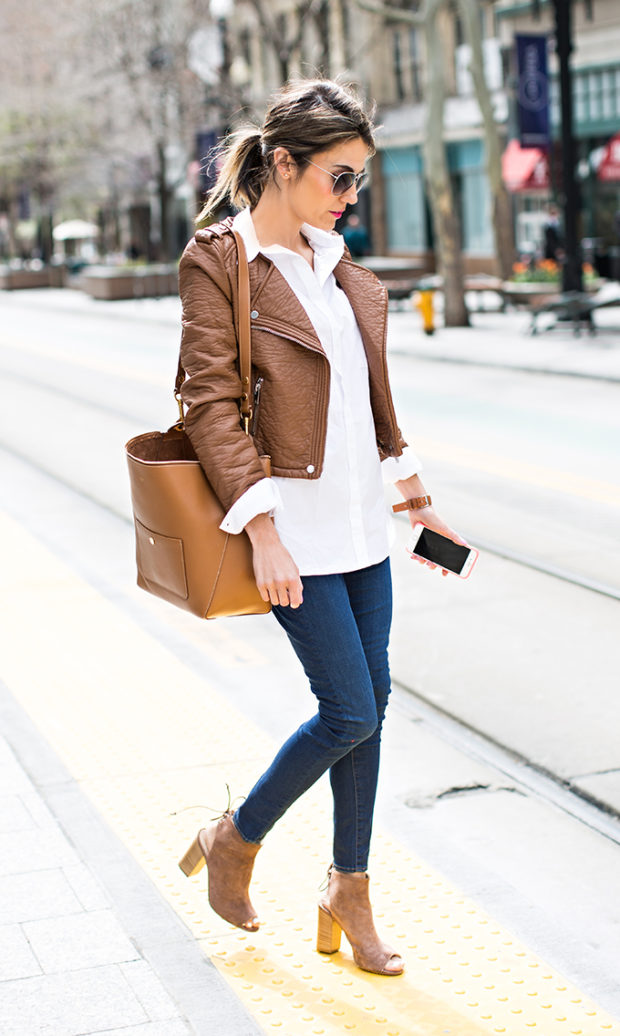 Modest and sophisticated but still fashionable. White chemise gives this look more serious dimension.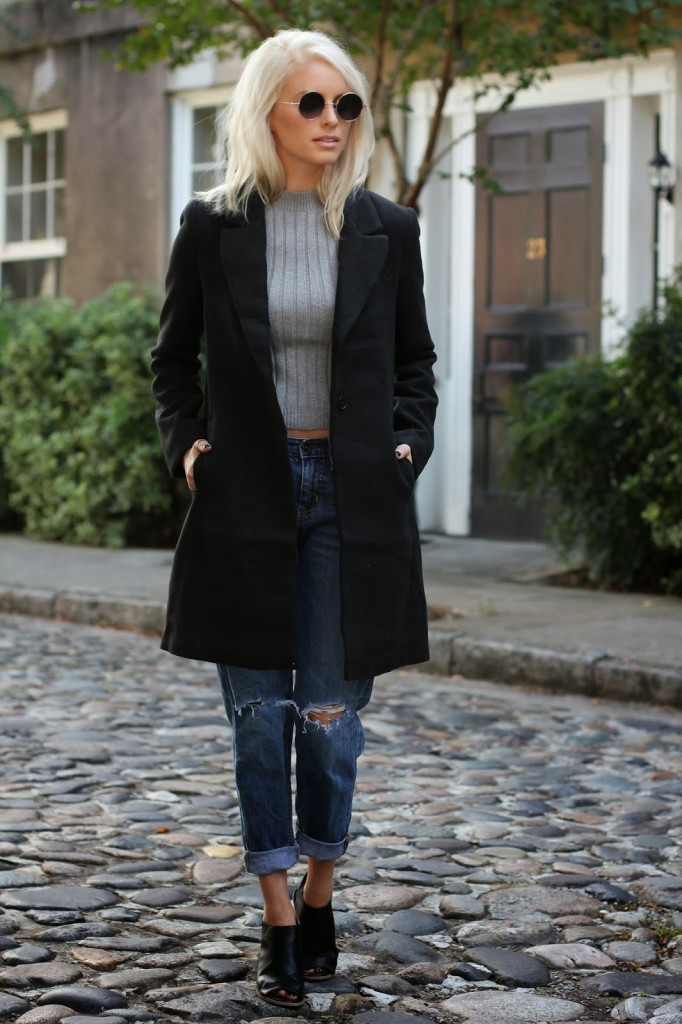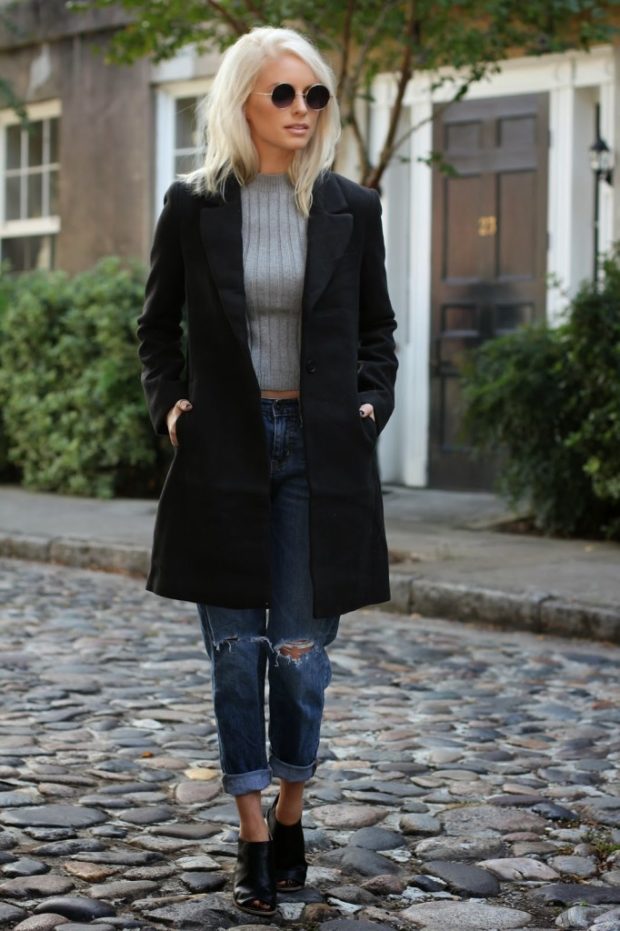 Black coat and black shoes in combination with knee ripped jeans and you will have all eyes on you.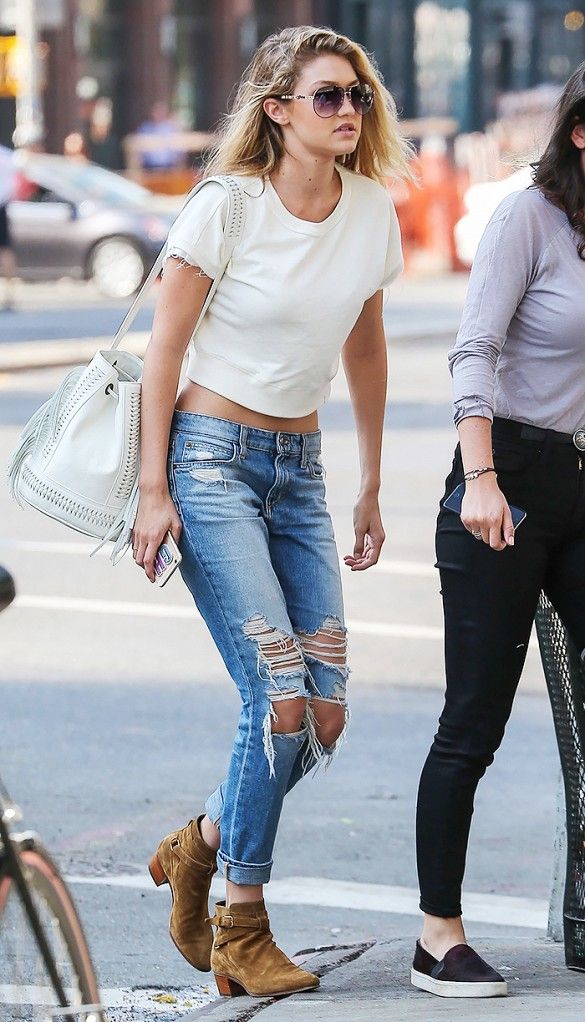 What a trend-setting outfit. This type of ripped jeans is very popular among celebrities, get a pair and copy their style.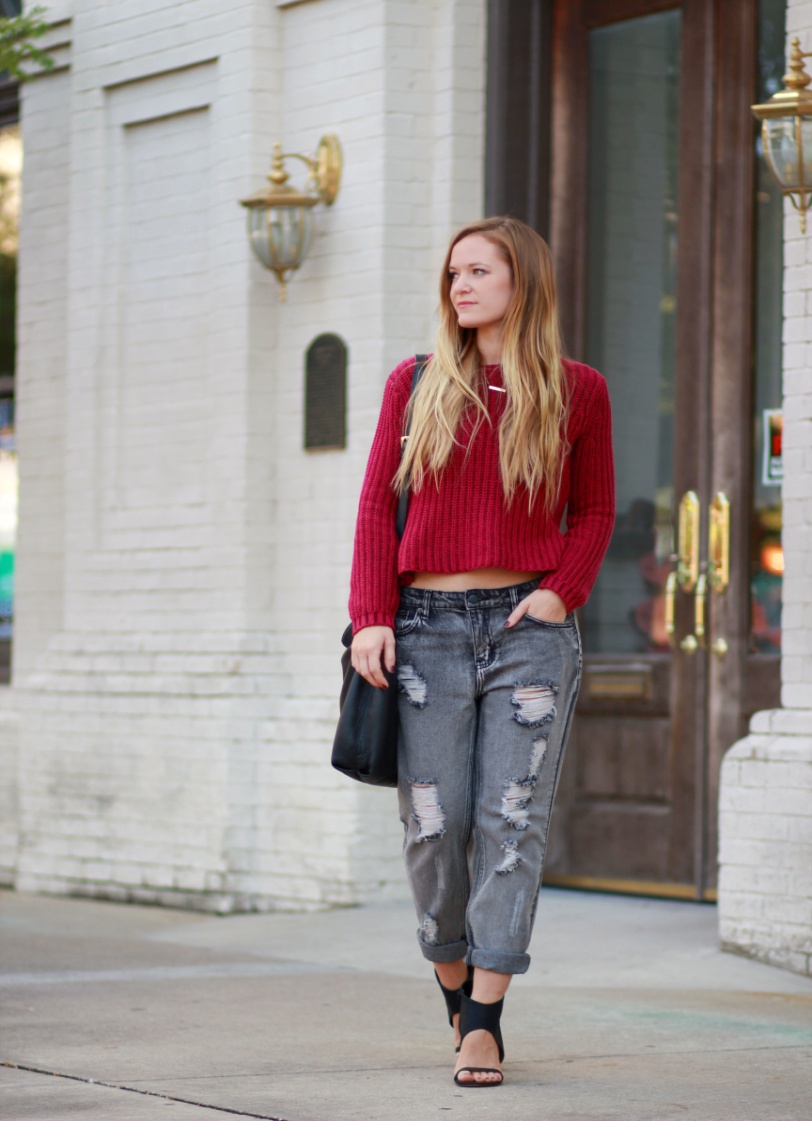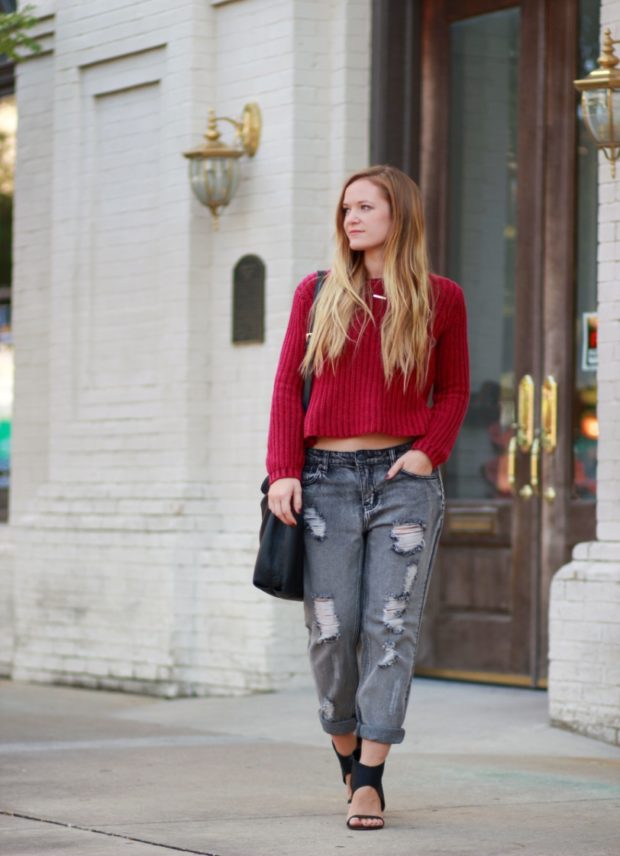 Red short sweater in chic combination with cropped jeans.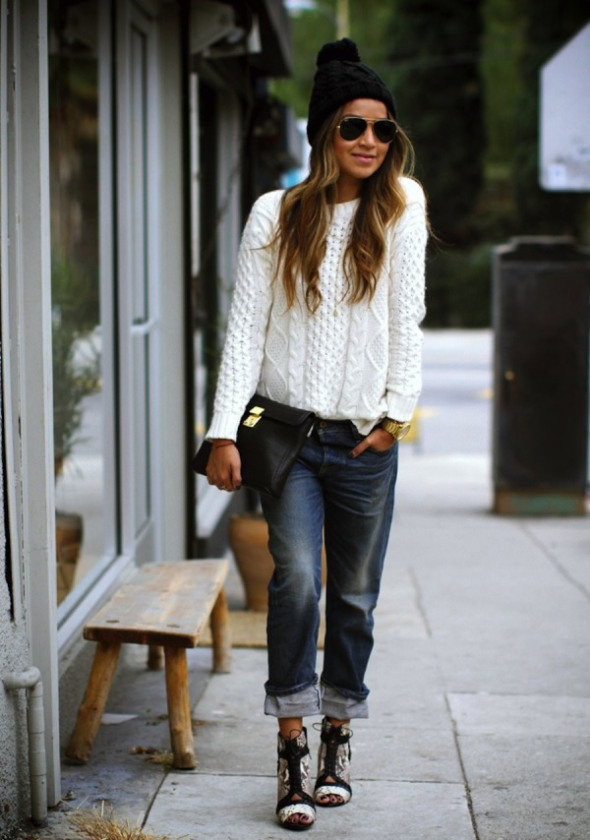 Long sweaters are also very suitable for jeans and here you have the proof.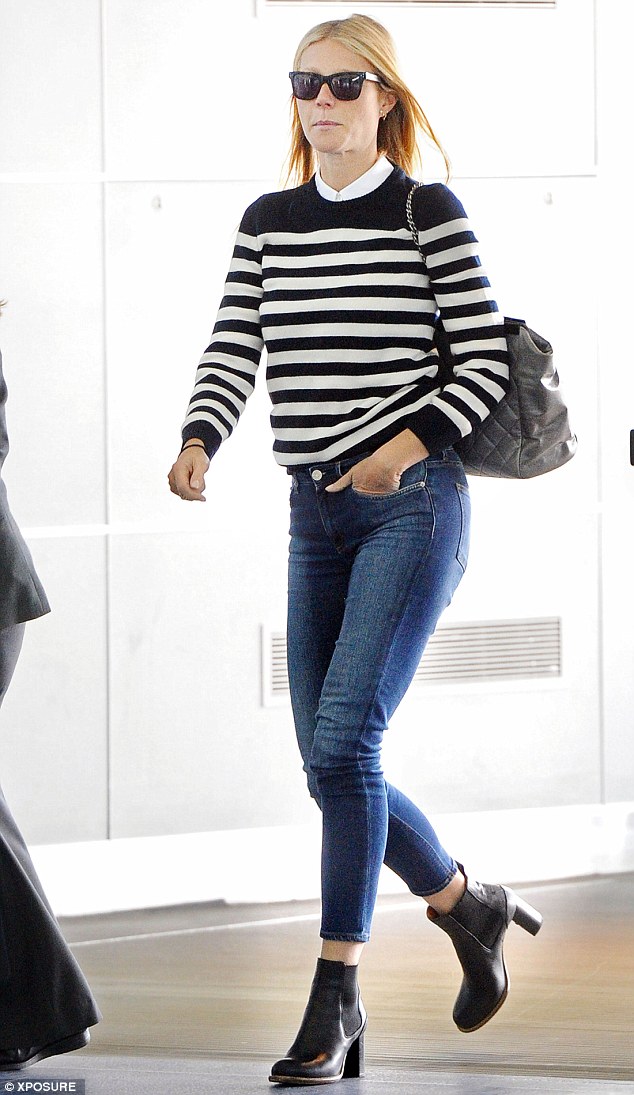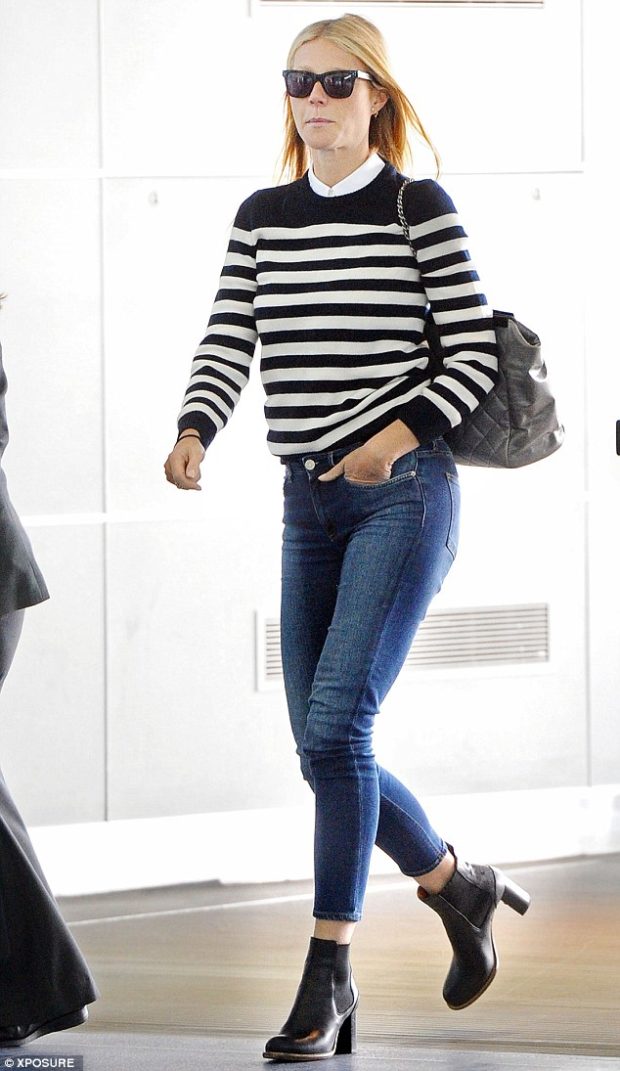 Professional look – excellent 5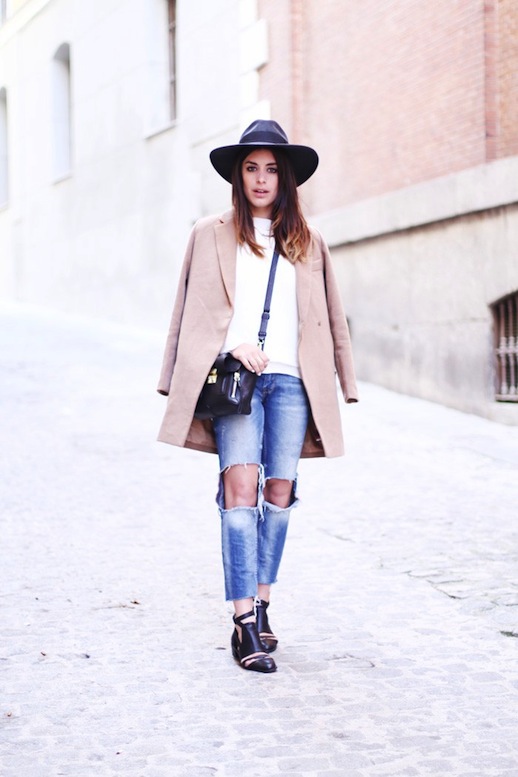 Boho style. Dare to try it.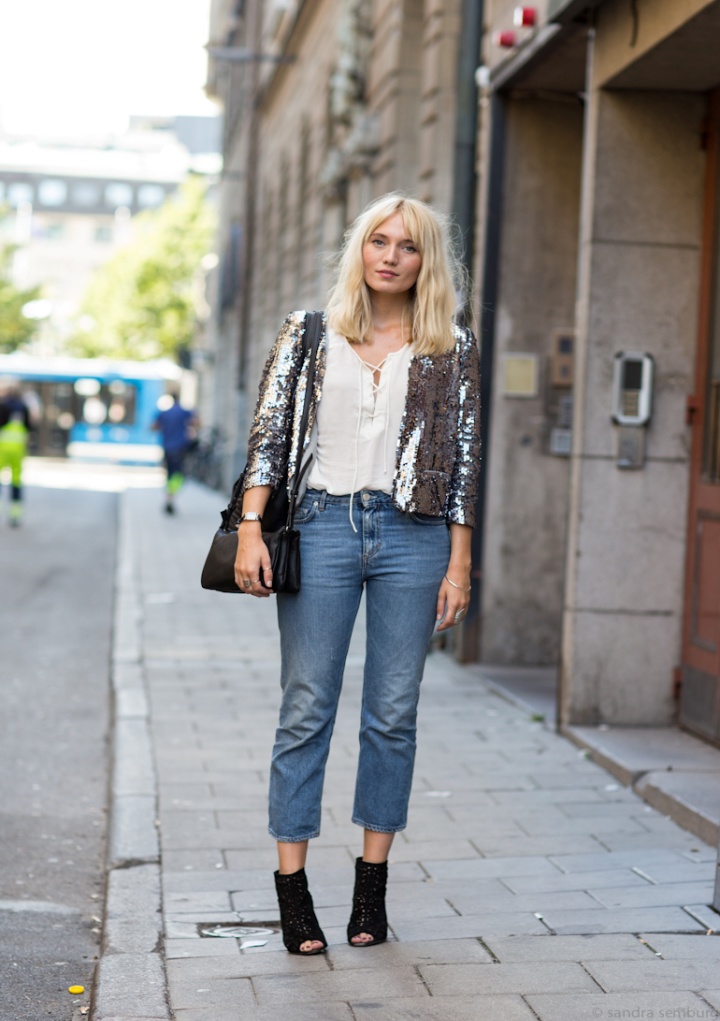 Coat with sparkles paired with trendy jeans is excellent choice for daily and night occasion.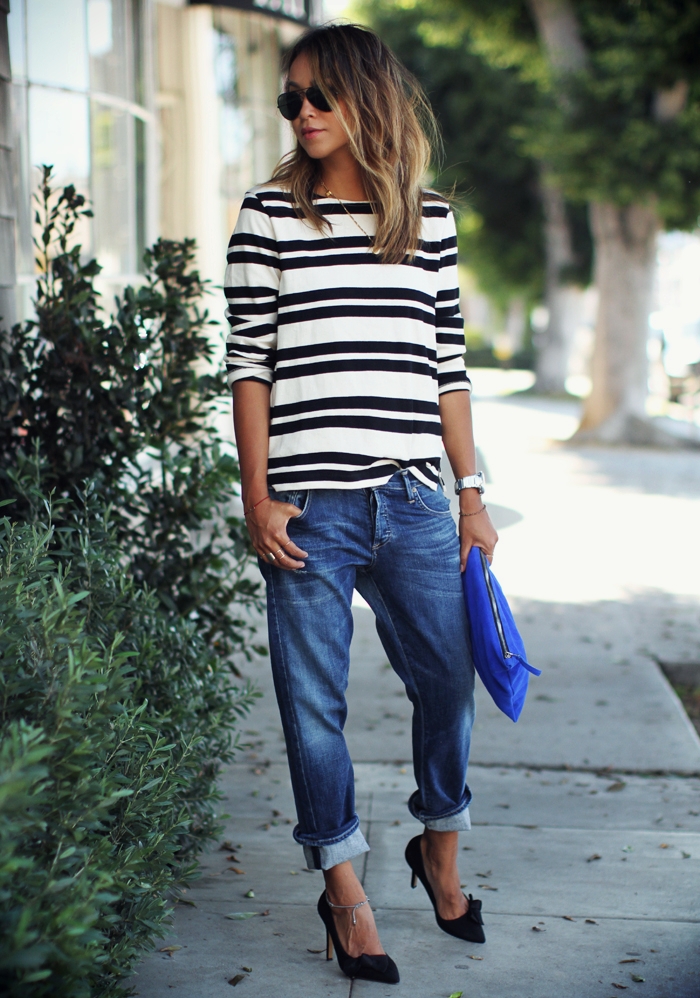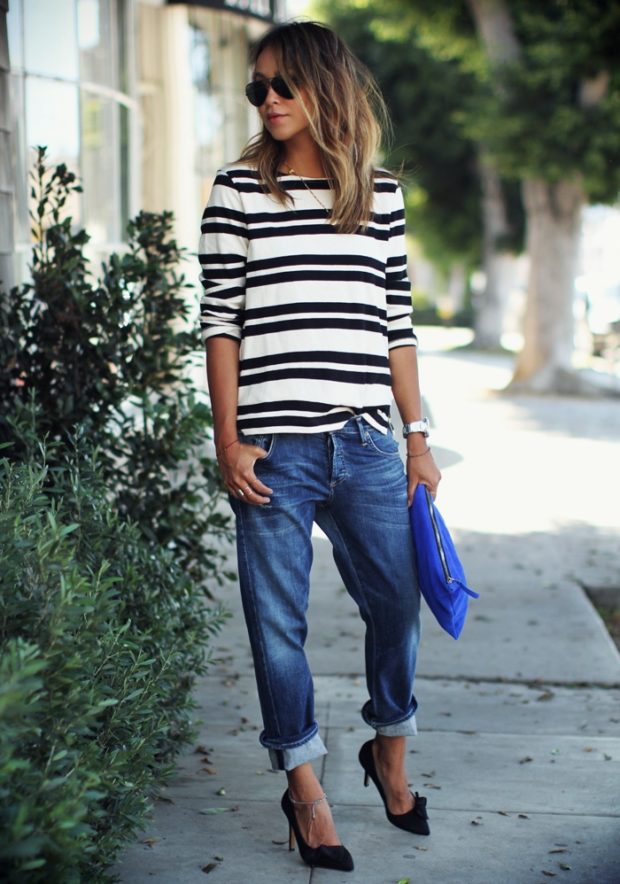 Casual style plus casual T-shirt with stripes give fashion on point.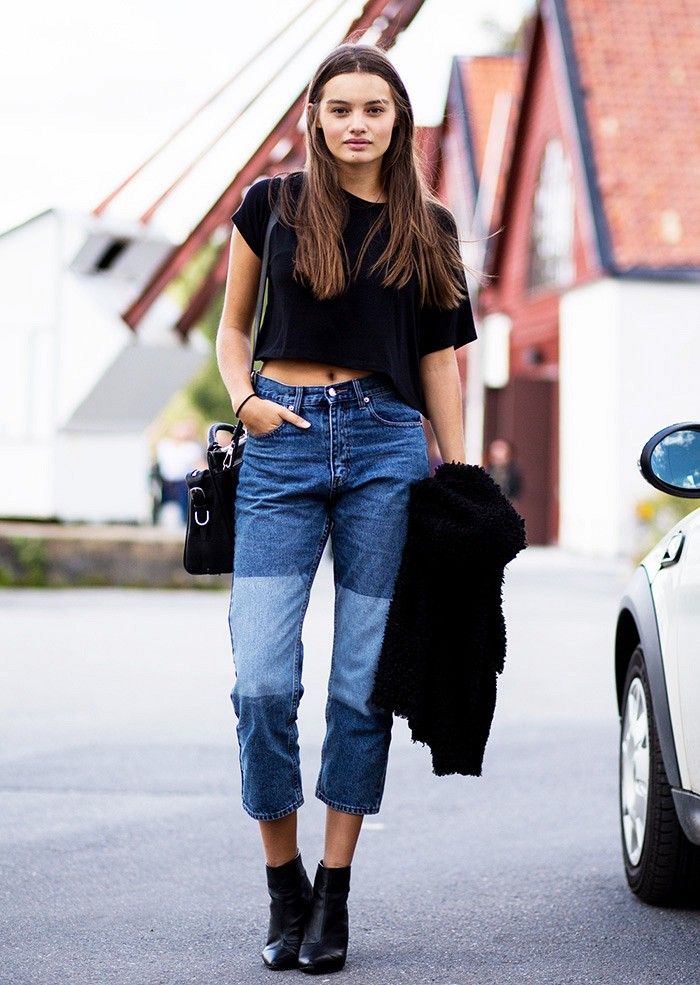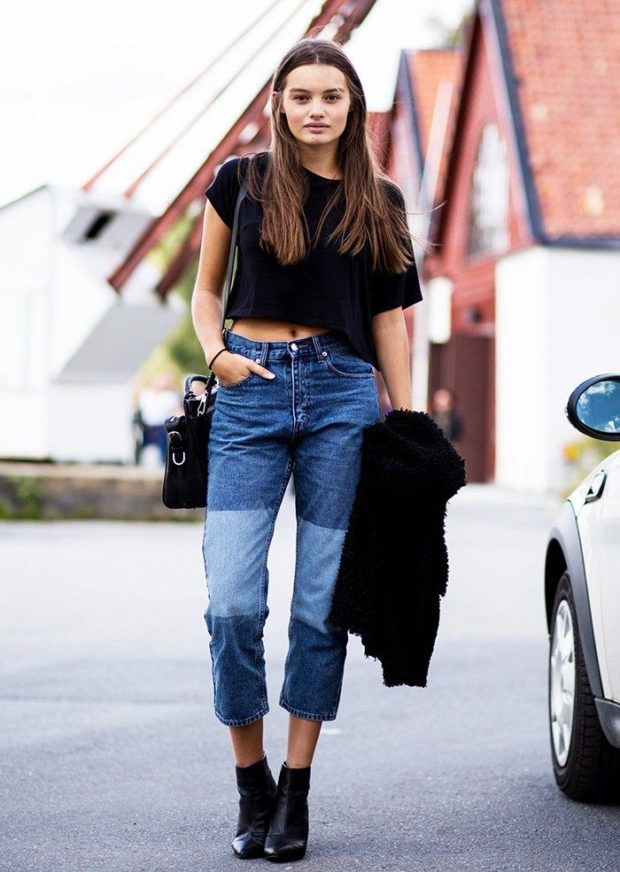 Fully modern. High waist jeans make legs appear longer even if they are not skinny jeans model.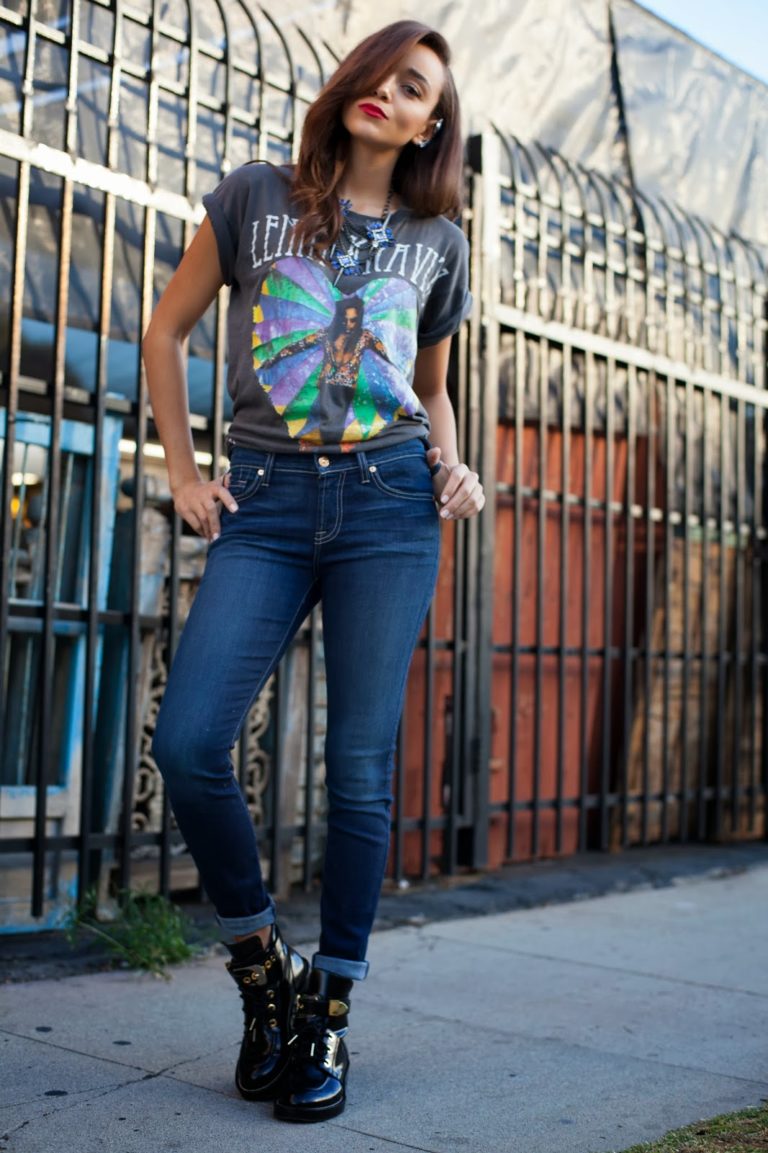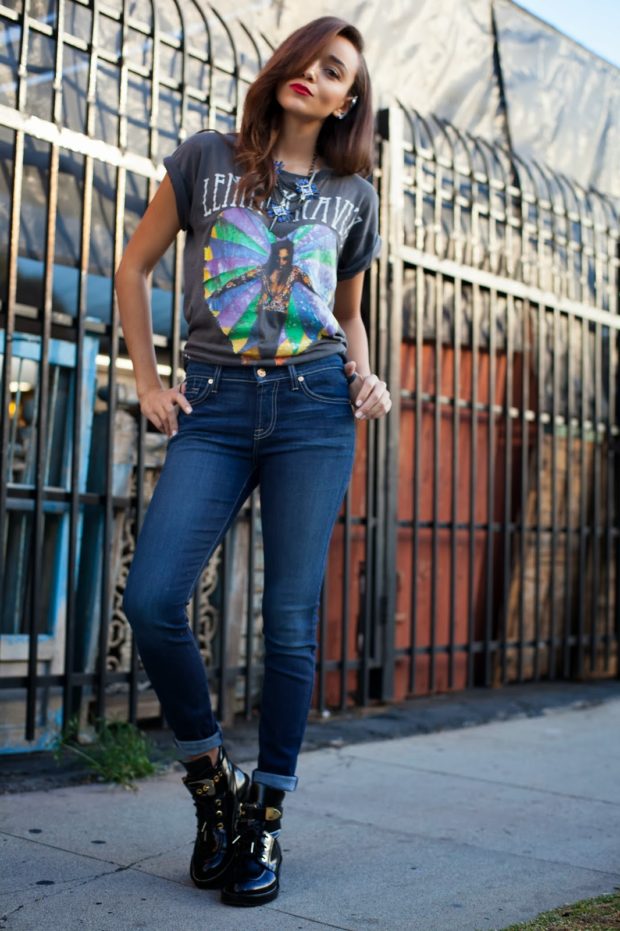 Ordinary T-shirt with ankle boots. Cute and sexy.